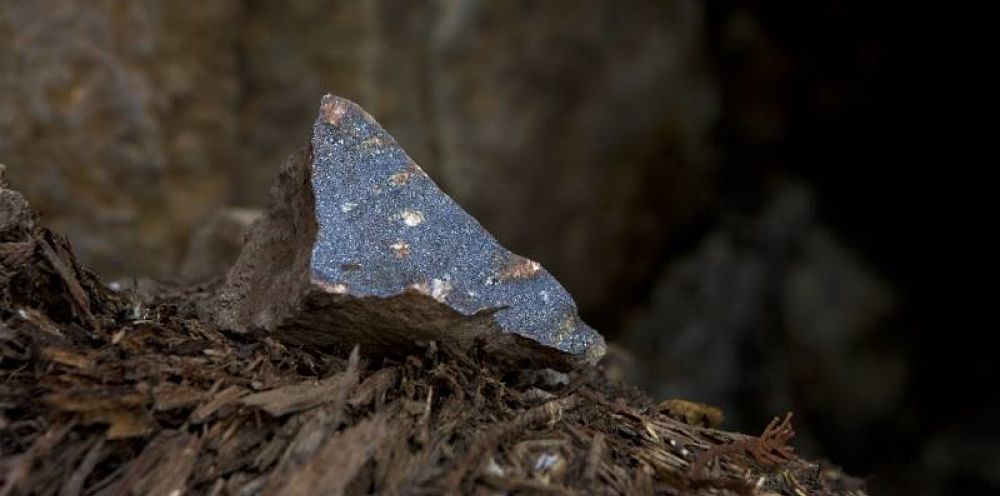 Margaux Resources Ltd. (TSXV: MRL) (OTCQB: MARFF) is pleased to report that it has submitted a joint application to the British Columbia Ministry of Energy, Mines & Petroleum Resources, and the Ministry of Environment & Climate Change Strategy, for a Permit under the BC Mines Act to undertake a Bulk Sample of up to 10,000 tonnes of historic tailings from the historic Jersey-Emerald mine ("Bulk Sample"), in southeastern BC.
Bulk Sample Application
The application is for a 10,000 tonne Bulk Sample of the brownfield historical tungsten tailings, to assess the viability of remediating the tailings site, and the potential to economically produce a marketable mineral concentrate from the entirety of the estimated 1.4 million tonne tailings deposit. The Bulk Sample will provide critical analysis of the recoverable minerals, the composition of the remaining bulk material, and the pathways to recycling and remediation.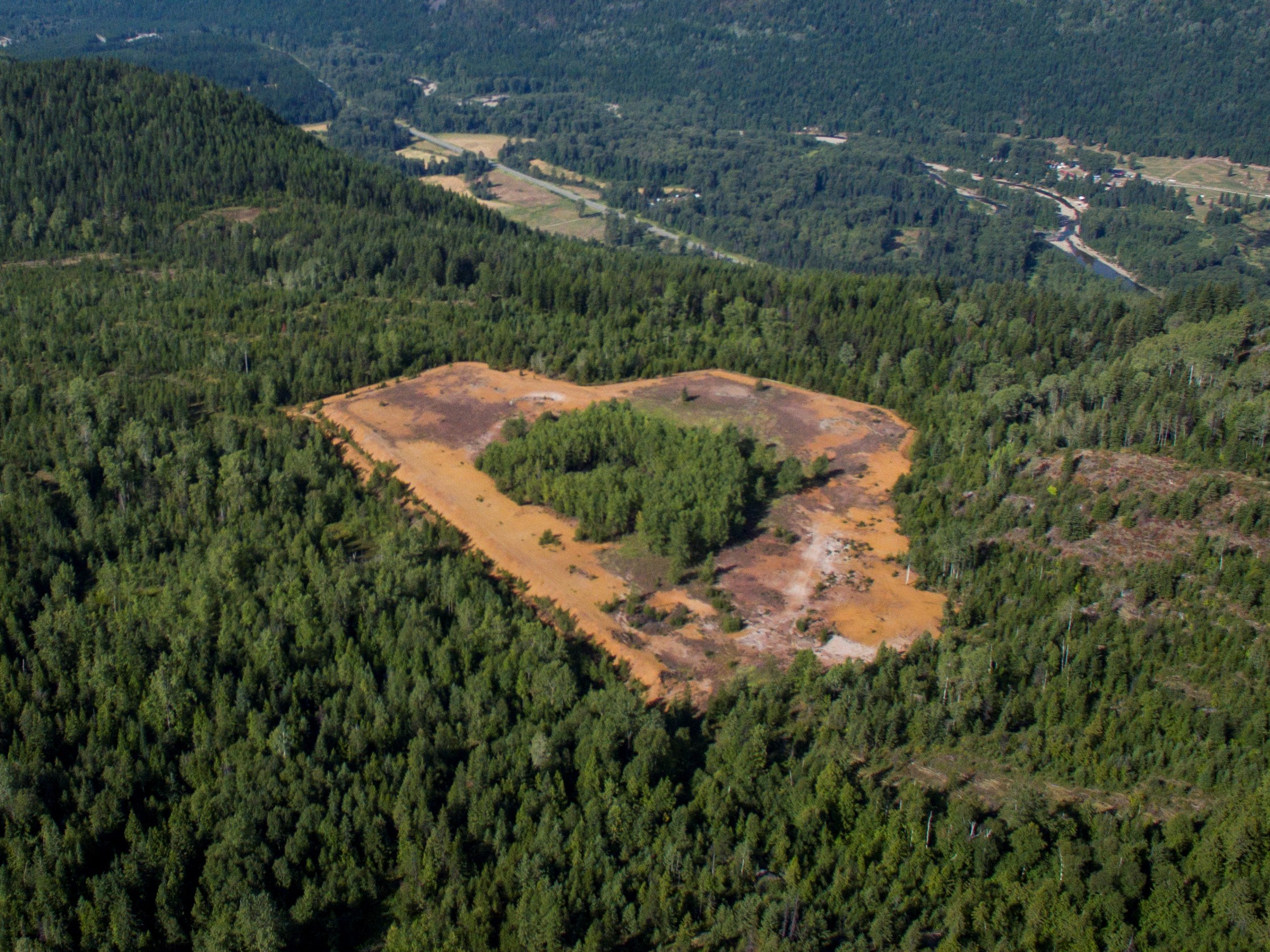 Figure 1: Aerial view of the Jersey-Emerald tungsten tailings pile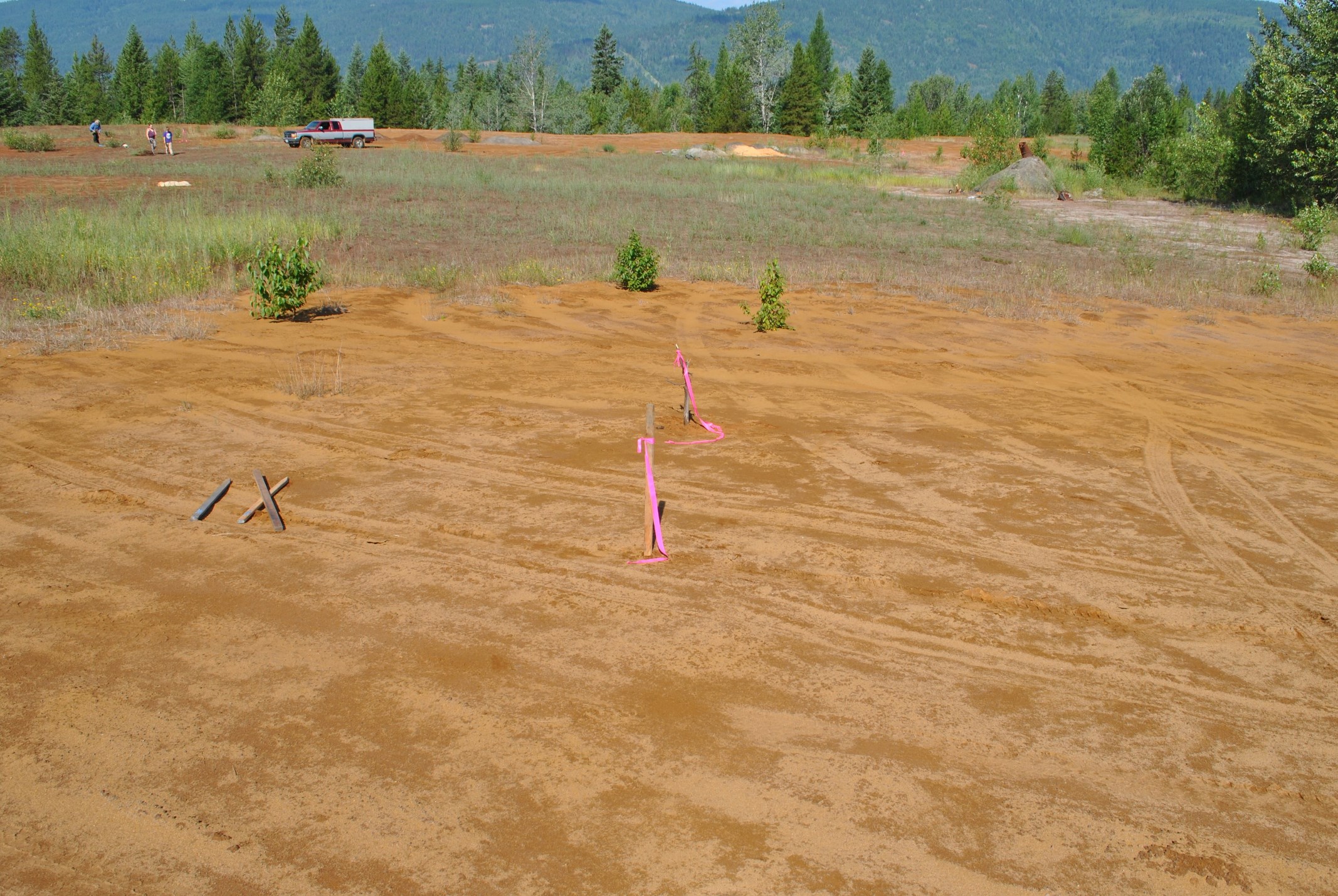 Figure 2: Surface of the Jersey-Emerald tailings pile taken during the lab-scale testing
As previously announced, Margaux is working with the Salmo Watershed Streamkeepers Society ("Streamkeepers"), to explore sustainable economic and environmental solutions for historic tailings, with an initial focus on the tungsten tailings from the Jersey-Emerald mine (see the Company's press release of August 18, 2017). This unique partnership is driven by a vision to be leading and responsible providers of successful, resource-based opportunities for all our stakeholders. The Bulk Sample project will also contribute to the process of gathering expertise, technological insights, and a pool of local resources to advance this, and future projects.
"This submission represents a key step in furthering the tailings initiative with Streamkeepers," said Tyler Rice, Margaux's President and CEO. "We believe we can pursue economic opportunities and employment with our communities, in a way that is one hundred per cent congruent with our shared environmental values," he added, "Today we can leverage innovation and technology that was not available to old time miners, to create value from what was once waste and a potential stressor to the local watershed."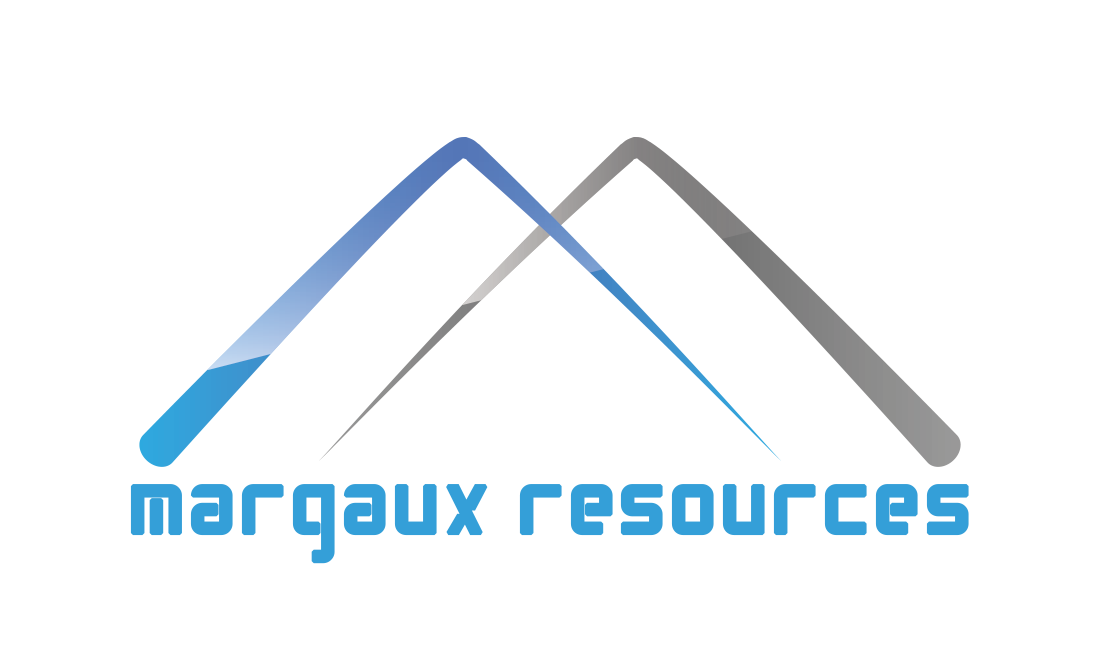 "The Margaux-Streamkeepers partnership would like to showcase that it is possible to generate revenue from industrial activities, while also benefiting the environment, we have a unique opportunity to revisit what was once considered waste and revalue it in such a way that it will be removed from the pollution stream and otherwise contribute to expanded Stewardship efforts," commented Gerry Nellestijn, Streamkeepers Coordinator.
As a prerequisite to this application, Margaux and its technical partner, Cronimet Mining and Processing Inc. ("Cronimet") (see the Company's press release of September 12, 2017), have undertaken preliminary assessment of the technical and economic feasibility of recovering minerals/metals from the historic tailings, based on lab-scale testing of a 3,500 kg sampling of the tailings.
This Bulk Sample project and the associated results will provide Margaux, Streamkeepers and Cronimet the necessary data to make a decision on whether to proceed with a project application for a full-scale tailings remediation and recycling project in respect to the historical tungsten tailings.
Appointment of Mr. Don Nguyen to the position of CFO of the Company
Margaux is also pleased to announce the appointment of Mr. Don Nguyen as Chief Financial Officer of Margaux, effective February 1, 2018. Mr. Nguyen is a Chartered Professional Accountant and has been providing financial controller services to private and public companies in the junior mining exploration, healthcare, oil & gas and lodging industries. Most recently, Mr. Nguyen has worked extensively with Margaux's senior management team and Board in his former role as Controller for the Company since 2015.
Mr. Nguyen will be replacing Mr. Jason Linkewich who has stepped down from his role as Chief Financial Officer, effective February 1, 2018. Mr. Linkewich contributed greatly to the Company's financial management and reporting since his appointment in 2015. Jim Letwin, Chairman of the Board, commented, "We thank Jason for his leadership and counsel in the CFO role, and his great contribution to building the Company's financial strength. We wish him many more future successes."
About Margaux Resources Ltd.
Margaux Resources Ltd. (TSX.V: MRL, OTCQB: MARFF) is a mineral acquisition and exploration Company focused on the development of gold, zinc and tungsten deposits in the Kootenay Arc, in the southeastern region of British Columbia. The Company is directed by a group of highly successful Canadian business executives and has a fast-growing portfolio of previously producing properties that include the Jersey-Emerald mine, and the Sheep Creek Gold District.
---
In the interest of full disclosure, we call the reader's attention to the fact that Equities.com, Inc. is compensated by the companies profiled in the Spotlight Companies section. The purpose of these profiles is to provide awareness of these companies to investors in the micro, small-cap and growth equity community and should not in any way be considered as a recommendation to buy, sell or hold these securities. Equities.com is not a registered broker dealer, investment advisor, financial analyst, investment banker or other investment professional. We are a publisher of original and third party news and information. All profiles are based on information that is available to the public. The information contained herein should not be considered to be complete and is not guaranteed by Equities.com to be free from misstatement or errors. The views expressed are our own and not intended to be the basis for any investment decision. Readers are reminded to do their own due diligence when researching any companies mentioned on this website. Always bear in mind that investing in early-stage companies is risky and you are encouraged to only invest an amount that you can afford to lose completely without any change in your lifestyle. Equities has been compensated with cash, common shares and/or warrants for market awareness services provided.