​Margaux Resources Ltd. Commences 2018 Drill Program; Initiates Testing of Sheep Creek Gold District Mine Dumps for Gold Recovery; Provides Update on Tungsten Tailings
Spotlight Companies Follow |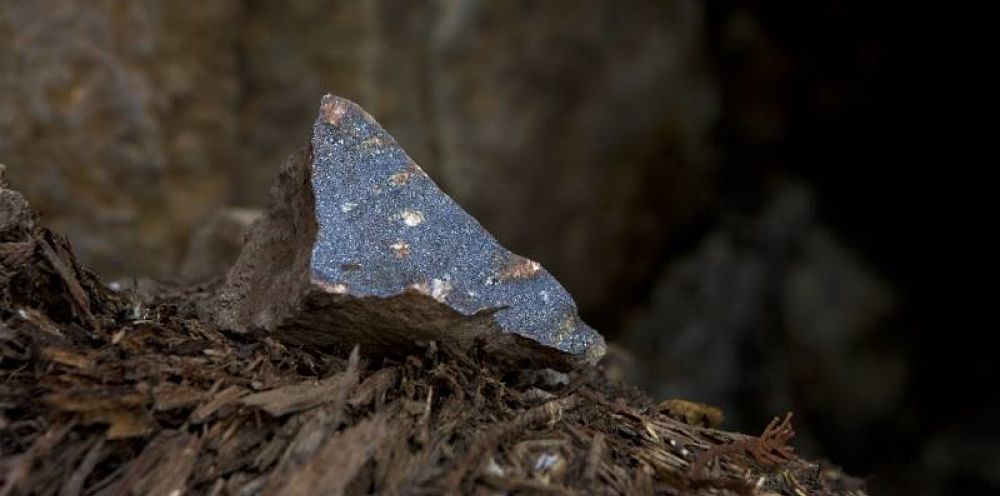 Margaux Resources Ltd. (TSXV: MRL) (OTCQB: MARFF) is pleased to announce it has commenced its 2018 drill program; has initiated testing of Sheep Creek Gold District historic mine dumps for potential gold recovery; and provides an update on the Company's tungsten tailings metal recovery and remediation initiative.
Highlights
2018 drill program has commenced.
Testing of Reno and Nugget mine dumps initiated (Sheep Creek Gold District) for gold recovery potential.
Tungsten tailings testing underway, initial results expected in the upcoming months.
Tailings site visit by the Honourable Michelle Mungall, Minister of Energy, Mines and Petroleum Resources for the province of British Columbia.
Commences 2018 Drill Program
Margaux has mobilized a diamond drill rig to the Company's Kootenay Arc Zinc District and a 1,000 metre, NQ2-sized drill program has commenced. Drilling is testing a north-northeast trending airborne EM conductor located west of both the historic Jersey lead-zinc and the Emerald tungsten mines. The program, which will consists of 4 or 5 drill holes, is targeting gold skarn related mineralization within a thick sequence of limestone and meta-sediments.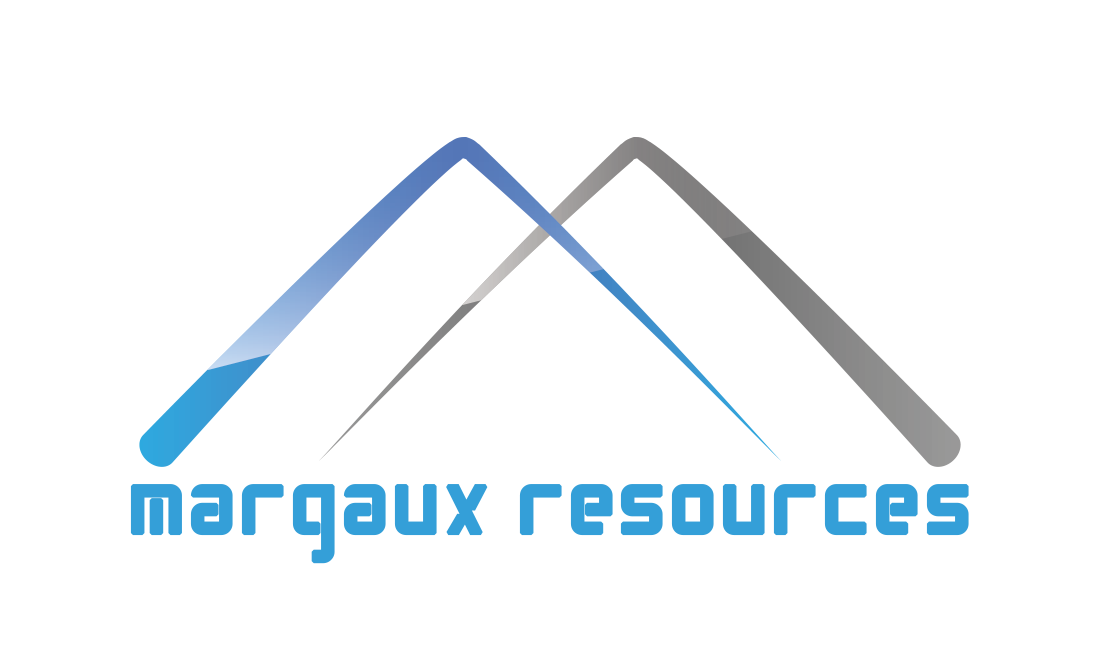 Drill targets for the Sheep Creek Gold District are being finalized and drilling to test these gold targets is expected to commence in June-July once the higher elevation snow pack has melted allowing for access to the property. Further information on the Sheep Creek Gold District drill program will be released shortly.
For greater information on Margaux's 2018 drill program, please see the latest video on the Company website at https://margauxresources.com/.
Testing of Sheep Creek Gold District Mine Dumps
Margaux has also initiated lab-scale testing of historic mine dumps within the Company's Sheep Creek Gold District, to determine the potential for gold recovery. Under the direction of CRONIMET Mining Processing AG ("CRONIMET"), samples of dump material from the historic Reno and Nugget mines are being tested for sensor-based sorting in an independent research facility. Sorting methodology to be tested will include inductive electromagnetics, visual range optical and near-infrared sorting, as well as x-ray transmission.
The Reno and Nugget mines are two of the highest grade historic gold producers in the Sheep Creek Gold District. Total historic production from the Reno mine is 237,200 tonnes at an average grade of 19.2 g/t gold, and from the Nugget is 51,150 tonnes, also at an average grade of 19.2 g/t gold (2). Historical cut-off grade for the mines is reported as 8.5 g/t gold.
The Company's dump sampling program is the first step in characterizing these dumps in terms of quantity and grade of contained vein material, and in determining whether existing sorting technology can separate this mineralized material from waste rock, for economic milling/gold recovery. This work will determine whether the Company proceeds with bulk sample permit applications for the mine dumps.
Tungsten Tailings Update
As previously announced, Margaux is performing a preliminary assessment of the Company's brownfield historical tungsten tailings, to assess the viability of remediating the tailings site, and the potential to economically produce a marketable mineral concentrate from the entirety of the tailings deposit. For this project, the Company has formed partnerships with CRONIMET Mining Processing AG ("CRONIMET") (see Company press release September 13, 2017), who brings global expertise in mineral processing and metal recovery from low-grade waste rock and mine tailings, and with the Salmo Watershed Streamkeepers Society ("Streamkeepers"), who provides guidance and expertise with regards to environmental issues (see Company press release August 18, 2017).
The Company's tungsten tailings project represents the waste product from historic tungsten mining at the Emerald tungsten mine. The precise quantity of tailings is unknown, however mine records document 1.45 million tonnes of production at an average grade of 0.76% W03 and with a tungsten recovery rate from milling of 82% (1).
In 2017, Margaux and its partners completed a sampling program as a first-step method of confirming tungsten content within the tailings. A total of 84 assays were completed, reflecting samples collected from different depths at 11 sites within the tailings deposit. The average grade, based on these 84 individual samples, was 0.11% tungsten trioxide (W03). This correlates well with the expected grade based on production and recovery records.
The second-step was the collection of a 3,500 kg small-scale sample of the tailings material which was shipped to CRONIMET for testing. The test work by CRONIMET is underway to fully characterize the tailings for metal content and for other components which may be recoverable, and to determine practical and economical processing options. Initial results are expected in the upcoming months.
In conjunction with the ongoing test work, Margaux is preparing a joint application to the British Columbia Ministry of Energy, Mines & Petroleum Resources, and the Ministry of Environment & Climate Change Strategy, for a Permit under the BC Mines Act to undertake a Bulk Sample of up to 10,000 tonnes of historic tailings, which includes an on-site pilot scale processing facility (see Company press release February 7, 2018). Once test work is complete and details of the process methodology are finalized, the joint application for the bulk sample testing program will be submitted.
Pre-application meetings with various regulatory personnel have been positive, including a recent site visit to the tungsten tailings by the Honourable Michelle Mungall, Minister of Energy, Mines and Petroleum Resources for the province of British Columbia.
Notes
(1) Lawrence, E.A., 1974. A Summary Report of the Production History and Geology of the Salmo Division, Canex Placer Limited, Canex Placer Limited, Tungsten Division, Salmo B.C., February 1974.
(2) Matthews, W.H., 1953. Geology of the Sheep Creek Camp, BC Department of Mines Bulletin 31.
Qualified Person
Linda Caron, M.Sc., P.Eng, Margaux's Vice President of Exploration, is the Company's Qualified Person as defined by NI 43-101 who has reviewed and approved the technical information contained within this press release.
About Margaux Resources Ltd.
Margaux Resources Ltd. (TSXV: MRL) (OTCQB: MARFF) is a mineral acquisition and exploration Company focused on the development of gold, zinc and tungsten deposits in the Kootenay Arc, in the southeastern region of British Columbia. The Company is directed by a group of highly successful Canadian business executives and is focused on exploration of the Company's Kootenay Arc Zinc District, and Sheep Creek Gold District.
In the interest of full disclosure, we call the reader's attention to the fact that Equities.com, Inc. is compensated by the companies profiled in the Spotlight Companies section. The purpose of these profiles is to provide awareness of these companies to investors in the micro, small-cap and growth equity community and should not in any way be considered as a recommendation to buy, sell or hold these securities. Equities.com is not a registered broker dealer, investment advisor, financial analyst, investment banker or other investment professional. We are a publisher of original and third party news and information. All profiles are based on information that is available to the public. The information contained herein should not be considered to be complete and is not guaranteed by Equities.com to be free from misstatement or errors. The views expressed are our own and not intended to be the basis for any investment decision. Readers are reminded to do their own due diligence when researching any companies mentioned on this website. Always bear in mind that investing in early-stage companies is risky and you are encouraged to only invest an amount that you can afford to lose completely without any change in your lifestyle. Equities has been compensated with cash, common shares and/or warrants for market awareness services provided.
Stock price data is provided by IEX Cloud on a 15-minute delayed basis. Chart price data is provided by TradingView on a 15-minute delayed basis.
DISCLOSURE: The views and opinions expressed in this article are those of the authors, and do not necessarily represent the views of equities.com. Readers should not consider statements made by the author as formal recommendations and should consult their financial advisor before making any investment decisions. To read our full disclosure, please go to: http://www.equities.com/disclaimer.
Trending Articles
Market Movers
Sponsored Financial Content