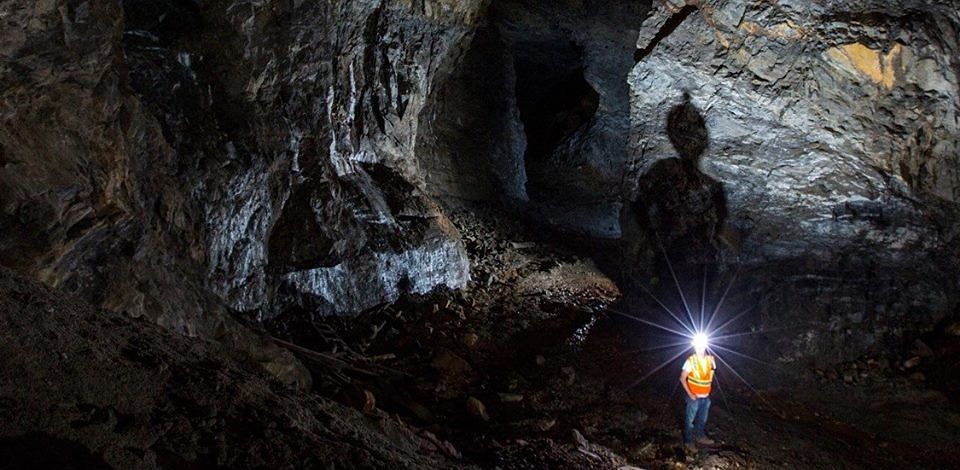 Calgary, Alberta–(Newsfile Corp. – February 27, 2018) – Margaux Resources Ltd. (TSXV: MRL) (OTCQB: MARFF) ("Margaux" or the "Company") is pleased to report that it has completed two significant consolidations of lands, projects and mineral tenures, to establish the Margaux Sheep Creek Gold District, and the Margaux Kootenay Arc Zinc District (collectively the "Districts").
The Sheep Creek Gold District and Kootenay Arc Zinc District are adjoining Margaux projects, which together cover over 24,000 hectares of mineral tenure.
For the first time ever, Margaux has consolidated the mineral claims in this area under one ownership. As a result, the Company will now have clear lines of sight over previously fragmented but highly prospective mineral tenures, and an improved opportunity to unlock their respective resource potentials using systematic exploration approaches and digital-age exploration technology.
These Districts, in southeastern British Columbia ("BC"), Canada, each formerly consisting of highly fragmented and widely held parcels, mineral tenures, rights, options, access agreements and land positions, have been assembled by Margaux as contiguous Districts, under one ownership, for the purposes of mineral exploration and development.
Sheep Creek Gold District

Margaux's Sheep Creek Gold District is the third-largest, past-producing orogenic gold district in BC (after Barkerville and Bralorne). Historic gold production from the Sheep Creek Gold District was 785,000 oz gold at an average grade of 14.4 g/t gold (0.42 oz/t gold).
"This is an asset that was hiding in plain sight – neglected," said Tyler Rice, Margaux's President and CEO. He continued, "Success leaves tracks: old-timers found nearly 800,000 ounces here, following single veins in the dark. Having completed the consolidation of these contiguous mineral tenures, Margaux has the opportunity to obtain, for the first time, a more complete understanding of the geologic formation and to apply exploration technologies that those early miners never could have imagined."
Margaux holds lands, rights and options to the Company's Sheep Creek Gold District, acquired in 2017, through several option agreements and through in-fill staking. Margaux has consolidated some 79 Crown grants and 33 formerly separate mineral claims covering a 10 km mineralized trend, which subsumes the majority of the historic Sheep Creek Gold Camp.
An independent report by Geoscience BC recently confirmed orogenic gold veining at the Sheep Creek Gold District as an analogue to BC's gold producing Barkerville District. In contrast to the Barkerville and Bralorne, there has been little modern exploration at the Sheep Creek Gold District, which was last mined in the early half of the last century.
Mr. Rice added, "We quietly persisted because we were excited about the geology and the opportunity that connecting the land unlocks from an exploration standpoint, particularly given the characteristics of the Sheep Creek Gold District formation and gold veining."
Margaux expects to shortly report highlights of 2017 initial exploration of the Sheep Creek Gold District.
Figure 1: Margaux'sSheep Creek Gold District and Kootenay Arc Zinc District
To view an enhanced version of Figure 1, please visit:
https://orders.newsfilecorp.com/files/2958/33116_a1519685138456_74.jpg
Kootenay Arc Zinc District
Margaux's Kootenay Arc Zinc District includes the past-producing Jersey-Emerald lead-zinc mine, which produced eight million tonnes of zinc ore prior to its closure nearly fifty years ago, and Margaux's Jackpot property, where there has been no historical mining, but where Margaux's 2017 drilling program identified numerous high-grade zinc intercepts, as well as near-surface lower grade zinc mineralization potentially suitable for open-pit mining.
"2017 was our first full year of work at Margaux's Kootenay Arc Zinc District and the beginning of a methodical, fully integrated program of exploration, the results of which were very encouraging," (see Company news releases dated October 25, 2017 and December 5, 2017), Mr. Rice commented. He continued, "Although zinc mineralization is known to exist in commercial grades in the Kootenay Arc Zinc District, Margaux's exploration program is producing new data, and with it, valuable insight. This is about bigger data as a path to bigger rewards. We plan to assess the full extent of the resource base and mining alternatives."
Margaux's Kootenay Arc Zinc District straddles a 30 km strike length of the Kootenay Arc, a geological deformation which extends from BC into Northern Washington, which hosts lead-zinc deposits. The Kootenay Arc features well-known, significant mine sites such as Teck's active Pend Oreille Mine and Margaux's historic Jersey-Emerald Mine. The Jersey Mine produced lead-zinc mineralization at combined grade of 5.58% Pb-Zn, from a nearly continuous zone of mineralization of 1,800 metres by 600 metres, ranging up to 30 metres thick.
Margaux's Kootenay Arc Zinc District has known lead-zinc resources: a NI 43-101 compliant lead-zinc resource exists for the Jersey property and Margaux is actively exploring for lead-zinc mineralization to expand this resource. The Company has completed an extensive program of surface and underground surveying, data entry and QA/QC work to verify historical drill and underground information.
Preliminary work at the new Wilson Creek target is also encouraging. Wilson Creek is a 3 km x 1 km zinc soil anomaly within clastic sediments, with coincident aeromagnetic and EM anomalies, that is untested by any drilling. Where mineralization has been observed in outcrops, it is suggestive of stratabound, sedex-type mineralization. This is an entirely new deposit style for the Kootenay Arc Zinc District, within a rock type that is only minimally explored.
Amended Option Agreement
The Company is also pleased to announce that it has entered into an agreement (the "Amending Agreement") with Apex Resources Inc. ("Apex") to amend the option agreement dated November 8, 2013 between Apex and Margaux, as amended on each of January 22, 2014, October 26, 2015, December 31, 2015, February 11, 2016 and March 30, 2016 (the "Option Agreement"), granting Margaux an option to purchase 100% of the Jersey Emerald Property for payments totaling approximately $4 million according to terms set forth therein.
Pursuant to the Amending Agreement, option payments (the "Option Payments") will be payable as follows: (i) $50,000 per month commencing April 1, 2017 for a period of 21 months for a total payment of $1,050,000; and (ii) $100,000 per month commencing January 1, 2019 until a total of $4.02 million has been paid to Apex under the Option Agreement. All other terms of the Option Agreement remain unchanged.
Qualified Person
Linda Caron, M.Sc., P.Eng, Margaux's Vice President of Exploration, is the Company's Qualified Person as defined by NI 43-101 who has reviewed and approved the technical information contained within this press release.
About Margaux Resources Ltd.
Margaux Resources Ltd. (TSXV: MRL) (OTCQB: MARFF) is a mineral acquisition and exploration Company focused on the development of gold, zinc and tungsten deposits in the Kootenay Arc, in the southeastern region of British Columbia. The Company is directed by a group of highly successful Canadian business executives and is focused on exploration of the Company's Kootenay Arc Zinc District, and Sheep Creek Gold District.
Forward Looking Statements
This press release may contain forward looking statements including those describing Margaux's future plans and the expectations of management that a stated result or condition will occur. Any statement addressing future events or conditions necessarily involves inherent risk and uncertainty. Actual results can differ materially from those anticipated by management at the time of writing due to many factors, the majority of which are beyond the control of Margaux and its management. In particular, this news release contains forward-looking statements pertaining, directly or indirectly, to the following: Margaux's exploration plans and work commitments,the potential of mineral resources and potential for recovery thereof, the timing of reporting exploration results,as well as other market conditions and economic factors, business and operations strategies. Readers are cautioned that the foregoing list of risk factors should not be construed as exhaustive. These statements speak only as of the date of this release or as of the date specified in the documents accompanying this release, as the case may be. The Company undertakes no obligation to publicly update or revise any forward-looking statements except as expressly required byapplicable securities laws.
Neither the TSX Venture Exchange nor its Regulation Services Provider (as that term is defined in the policies of the TSX Venture Exchange) accepts responsibility for the adequacy or accuracy of this release.
CONTACT INFORMATION
Margaux Resources Ltd.
Tyler Rice
President, CEO and a Director
(403) 537-5590
[email protected]