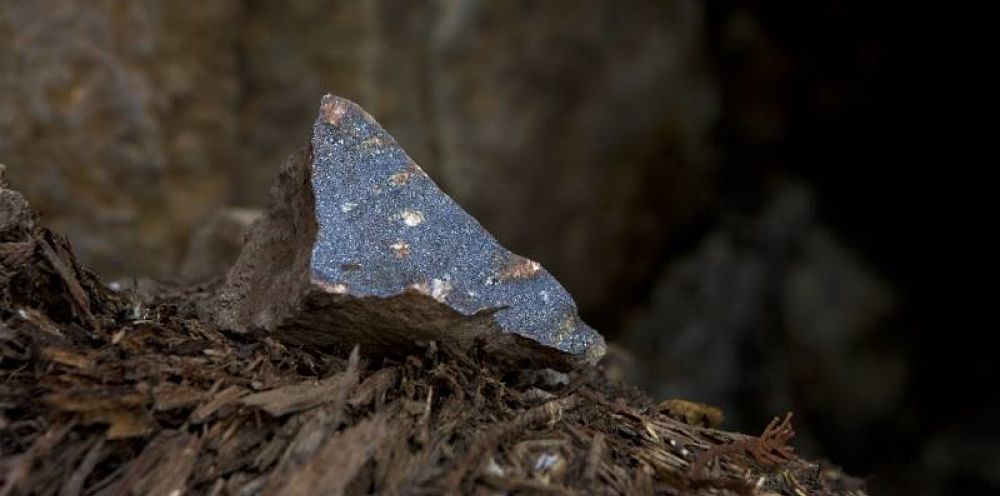 Under the pristine snowcaps of the Kootenays in Southeastern British Columbia, a Calgary-based exploration company has quietly put together a dominant land package with immense commodity diversification that has not yet been seen in this historic mining region. Margaux Resources Ltd. (MRL:CA)(MARFF) has consolidated claims, creating a contiguous project extending 25,000 hectares along the Kootenay Arc, which stretches from Duncan Lake in the North into northern Washington State in the South.
The company's aforementioned Kootenay project has promising exposure to gold, lead, zinc and tungsten. While the high-grade metals and favorable discoveries that continue to pop up across the company's claims are very encouraging, their harmonious and environmentally forward-thinking approach to mineral acquisition might be one of the most exciting and untold aspects of the Margaux story.
Responsibility and Resource-Driven

This approach was on full display recently when the company announced a joint application submitted to the British Columbia Ministry of Energy, Mines & Petroleum Resources, and the Ministry of Environment & Climate Change Strategy, for a permit to do a bulk sample of up to 10,000 tons of historic tailings at the Jersey-Emerald mine, once the second-biggest producer of tungsten in North America. The application was done in partnership with the Salmo Watershed Streamkeepers Society, a community-based environmental advocacy non-profit that has been working in the area since the 1980s.
To clarify, the bulk sample of the brownfield historical tungsten tailings will allow for Margaux and team to assess the viability of remediating the site, a full analysis of the composition of the material, and the likelihood of producing marketable mineral concentrate from the 1.4 million ton tailings deposit. Besides the important near-term cash flow potential of this deposit and the escalating price of tungsten happening in the background, an unsung aspect of this news happens to be Margaux's commitment to the Kootenay region and the unique collaboration between industry and sustaining the environment.
The company announced the Streamkeepers partnership in August of 2017. At that time, it was announced that, as compensation for their skills and as a show of support for their work, Streamkeepers was granted 150,000 Margaux shares and certain future revenue rights from the sale of any tailing minerals. In addition, as Margaux stated in that earlier press release: "This Partnership also recognizes the growing realization that those that benefit from the Environment should contribute to a stable fund to restore it."
Without a doubt, Streamkeepers brings a unique understanding of the local environment, while Margaux provides resource-based opportunities to a region where mining continues to play a pivotal role. This novel approach to abandoned tailings allows all stakeholders to be given an equal voice in deciding what is best for the future of the watershed in this truly breathtaking region.
"This submission represents a key step in furthering the tailings initiative with Streamkeepers," said Tyler Rice, Margaux's President and CEO. "We believe we can pursue economic opportunities and employment with our communities in a way that is 100% congruent with our shared environmental values," he added. "Today, we can leverage innovation and technology that was not available to old-time miners to create value from what was once waste and a potential stressor to the local watershed."
"The Margaux-Streamkeepers partnership would like to showcase that it is possible to generate revenue from industrial activities, while also benefiting the environment. We have a unique opportunity to revisit what was once considered waste and revalue it in such a way that it will be removed from the pollution stream and otherwise contribute to expanded Stewardship efforts," commented Gerry Nellestijn, Streamkeepers Coordinator.
Prior to this application, Margaux met with its technical partner, CRONIMET Mining, to assess the technical and economic feasibility of recovering minerals/metals from the tailing. 3,500 kilograms of tungsten tailings were shipped to CRONIMET's facility in Pittsburgh for evaluation, and pending lab turnaround time, the results should be available soon. As tungsten prices continue to rise on tightening the availability of raw material, the announcement of those results could be a turning point for Rice and his team.
However, besides the Tungsten tailings at Jersey-Emerald, Margaux still has multiple irons in the fire in the Kootenays. So, let's look at the company's full block of projects.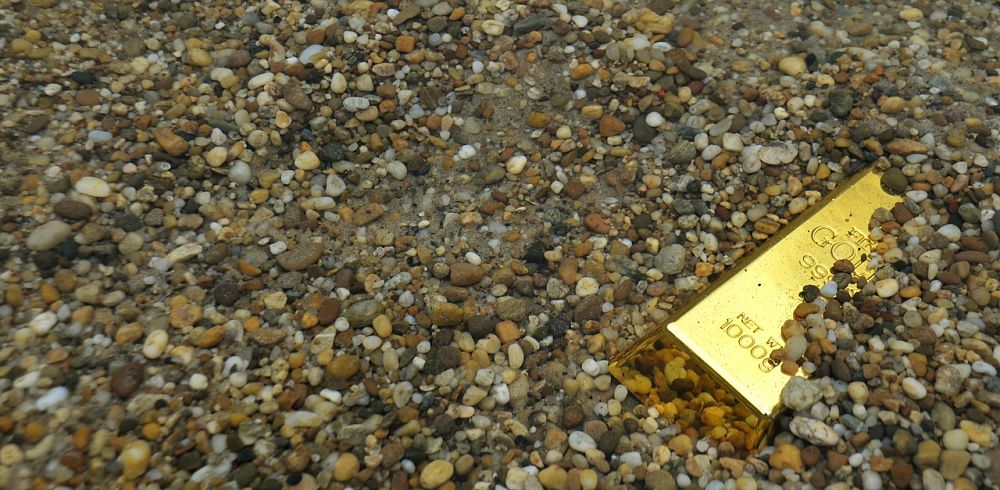 Sheep Creek Gold District

Acquired in January of 2017, Margaux's Sheep Creek Gold District consolidates a historic mining district, with past-production of almost 800,000 ounces gold from multiple high-grade veins.The District includes the Bayonne property in the east, and the Sheep Creek/Ore Hill area in the west.
The Bayonne area offered some of the most exciting company news from last year. Margaux's fall Diamond drill program confirmed high-grade gold in Bayonne Main and A veins, below the limit of historic mining, including 15.31 g/t gold over 1.85m and 12.7 g/t gold over 1.0 m. Also, exploration has discovered a new vein, dubbed "North Ridge," about 150 meters east of the eastern-most point of the Main vein. A recent rock sample from the North Ridge vein graded 13.0 g/t gold and 22.2 g/t silver. The Diamond drilling program also drilled on the Maggie Aikens vein, with results showing 18.2g/t gold over 0.32m.
Overall, the Bayonne property has several high-grade, steeply dipping gold-bearing orogenic quartz veins hosted by granodiorite. The property has a historic resource of 29,730 tonnes at 12.8 g/t gold in the Measured and Indicated category, with another 95,000 tonnes at 14.9 g/t gold Inferred.
In 2017, 13 holes were drilled at Bayonne and elevated gold levels (greater than 100 ppb gold) were intersected in all drill holes – with values exceeding 1 g/t gold – besides one, which was lost before reaching the target depth.
"Results from our 2017 drilling program and surface exploration continues to prove to us that while there was historic production at Bayonne, the property still has much more to discover and offer, as indicated by our identification of previously underexplored vein systems, significant strike extensions and high-grade gold intercepts, all of which continue to build on the success of our consolidated Kootenay Arc gold-zinc package," said Linda Caron, Margaux's VP of Exploration, in the press release at the time of the results.
West of the Bayonne, the Sheep Creek/Ore Hill area adjoins the Jersey-Emerald property of Margaux's Kootenay Arc Zinc District to the northeast.This gold and silver prospective property consists of 69 Crown granted claims and 8 mineral cell claims and represents the third-largest orogenic gold vein camp in British Columbia. Currently, Margaux is revitalizing the property that had historic production of 736,000 ounces of gold at an average grade of 14.7 g/t Au, from 34 discrete veins. Cut-off grades for the property were a stunning 8 g/t gold.
In 2017, Margaux was extremely busy at Sheep's Creek, initiating surface sampling that has returned grades of 71.5 g/t gold and 17.75 g/t gold, as well as identifying a new high-grade vein at the site. At the new vein, rock samples have returned high-grade gold-silver-lead-zinc mineralization, including samples showing 36.4 g/t Au, 1,021 g/t Ag, 33.68% Pb and 13.62% Zn.
Still, Margaux thinks there's plenty more high-grade gold across the 30+ past-producing and 60+ known veins within the District. For example, grab samples from the Motherlode and Bluestone veins included values up to 15.5 g/t gold. Other impressive samples assayed 9.23, 7.59 and 8.51 g/t gold, respectively. Results from the drill program are expected early this year, which should offer a more detailed view of the property.
"There hasn't been any work done on this property since the 1950s to the extent at which we are conducting work," CEO Rice said about Sheep's Creek in an interview conducted with Equities before the end of the year. "We are very excited about the opportunity at hand, especially given the historic grades that were mined on this property."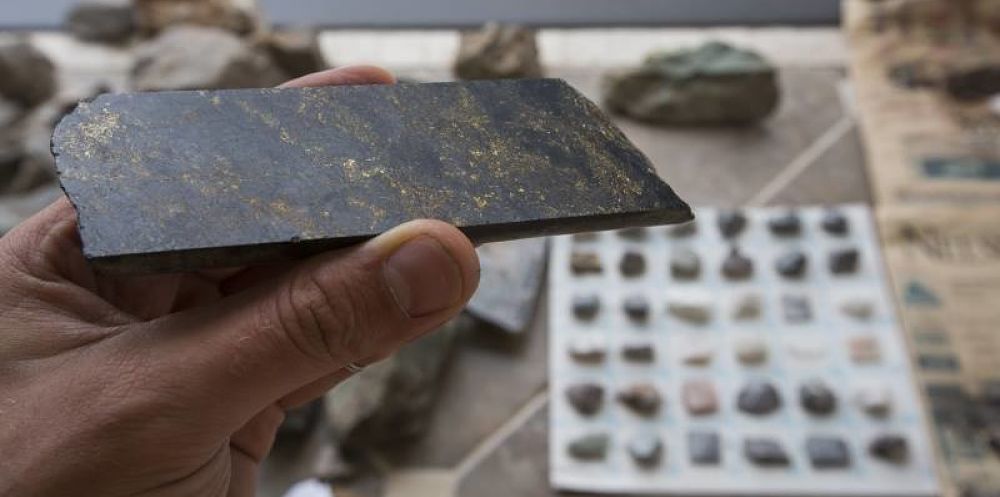 Kootenay Arc Zinc District

Margaux's Kootenay Arc Zinc District is a consolidation of prospective zinc properties in the area, and includes the Jersey Emerald and Jackpot projects.In addition to the previously mentioned tungsten tailings, the Jersey Emerald project has zinc exposure. Historically, the Jersey Mine produced 8 million tonnes of lead-zinc mineralization, ranking it the third-highest past-producing zinc mine in the province.
A NI 43-101 compliant lead-zinc resource exists for the Jersey property.The low-grade, potentially open-pittable Jersey lead-zinc resource is:
| | | | | |
| --- | --- | --- | --- | --- |
| Indicated | 5.3 M tons | 1% Pb | 2.6% Zn | Cut-off 1.5% Pb+Zn |
| Inferred | 17.0 M tons | 1% Pb | 2.2% Zn | |
Within this, is a higher-grade resource:
| | | | | |
| --- | --- | --- | --- | --- |
| Indicated | 1.9 M tons | 1.96% Pb | 4.1% Zn | Cut-off 3.5% Pb+Zn |
| Inferred | 4.98 M tons | 1.95% Pb | 3.37% Zn | |
The company has been working to expand the resource, by locate, the company actively looked to expand the resource and noted certain areas for follow-up zones of zinc, lead and silver mineralization discovered by Margaux's 2016 surface work program on the Jersey property that require follow-up include: New Vein Discovery – Pickwick area Dodger East had a grab sample of 7.9 % Zn, 22.6% Pb, 646 ppm Ag; New Zn Skarn Discovery – Nevada Mountain saw grab samples of 7.6% Zn, 0.44% Cu, 0.26% W, 6.2 ppm Ag; and Untested Tungsten King Pb-Zn Skarn Showing, Jersey south registered 11.6% Zn, 12.8% Pb, 228 g/t Ag, 0.48 g/t Au in grab samples.
The property also has gold and tungsten exposure, with a 2014 drill hole by the company returning 25 g/t Au over 10 m while testing for tungsten. From the 1950's through to the early 1970's, tungsten was mined from the property.Mined material had not been analyzed for gold. After taking over the property, Margaux found that three silt samples returned incredibly elevated levels of gold (18.1, 8.38 and 3.71 g/t Au). This kind of hidden discovery, combined with the unexpected gold encountered in drilling, only highlights the rich mineralization of the Kootenay Arc.
Last but not least, the 1,643-hectare Jackpot property lives up to its name as an advanced-stage zinc/lead/silver prospect covering the same favorable stratigraphic setting as the Jersey-Emerald property. The site boasts numerous zones of known lead-zinc mineralization (Jackpot East, Jackpot Main, Jackpot West, Lerwick, Big Zinc, Oxide Fault) that have little modern exploration.
Because of its big discovery potential, one of the highest priorities within that list is Big Zinc. Aptly named, in June of last year, this northern part of the property saw grab samples collected from a large boulder train that returned exceptionally high zinc values – the highest sample reaching 54.3% Zn and the second coming in at 52.6% Zn.
Furthermore, later in 2017, Margaux added to the extensive data library on this property by completing a nine-hole drill program that demonstrated a high-grade zinc zone and a broad mineralization near the surface.
The latest data, which covered the last five holes drilled in the 2017 program, was highlighted by several significant intersects, including 8.8 meters grading 7.13% zinc, 0.93% lead and 8.4 g/t silver; 8.5 meters at 6.66% zinc, 0.70% lead and 6.5 g/t silver (both in drill holes in the Jackpot East zone); and 6.0 meters grading 6.52% zinc, including 2 meters grading 14.9% zinc, in the Jackpot Main zone.
Broad, low-grade zinc was hit in seven holes, including 163.9 meters at 1.41% zinc, 0.13% lead and 1.7 g/t silver; and another intersect of 50.68 meters grading 2.30% zinc, 0.22% lead and 2.6 g/t silver.
These assays built upon surface chip sampling from the summer of 2017, where results included 3.4 meters grading 13.35% zinc, 2 meters at 15.58% zinc and 2 meters at 8.22% zinc from the Main zone, plus 2 meters grading 5.92% zinc from the Lerwick zone.
An Exciting Year Ahead for Margaux

With this varied portfolio of assets, Rice and his team are re-tooling for a momentous year ahead. Obviously, the tungsten tailings are an exciting tangible project on the horizon, but the company also added some important intangible value: experienced leadership.
In the same press release detailing the bulk sample application, Margaux announced the appointment of Don Nguyen as CFO of the company. According to the release, Mr. Nguyen is a C.P.A. and has been providing financial controller services to private and public companies in the junior mining exploration, healthcare, oil & gas and lodging industries.
Staying on the financial front, Margaux has raised over $10.5 million since July of 2016 with a recent non-brokered private placement that closed in late December, netting gross proceeds from the first and second tranche of $3.25 million. This injection of financing allowed the company to push forward the tungsten tailing project and will allow for continued exploration of the robust land package.
All in all, it looks like 2018 will be another groundbreaking year for Margaux Resources.
---
In the interest of full disclosure, we call the reader's attention to the fact that Equities.com, Inc. is compensated by the companies profiled in the Spotlight Companies section. The purpose of these profiles is to provide awareness of these companies to investors in the micro, small-cap and growth equity community and should not in any way be considered as a recommendation to buy, sell or hold these securities. Equities.com is not a registered broker dealer, investment advisor, financial analyst, investment banker or other investment professional. We are a publisher of original and third party news and information. All profiles are based on information that is available to the public. The information contained herein should not be considered to be complete and is not guaranteed by Equities.com to be free from misstatement or errors. The views expressed are our own and not intended to be the basis for any investment decision. Readers are reminded to do their own due diligence when researching any companies mentioned on this website. Always bear in mind that investing in early-stage companies is risky and you are encouraged to only invest an amount that you can afford to lose completely without any change in your lifestyle. Equities has been compensated with cash, common shares and/or warrants for market awareness services provided.