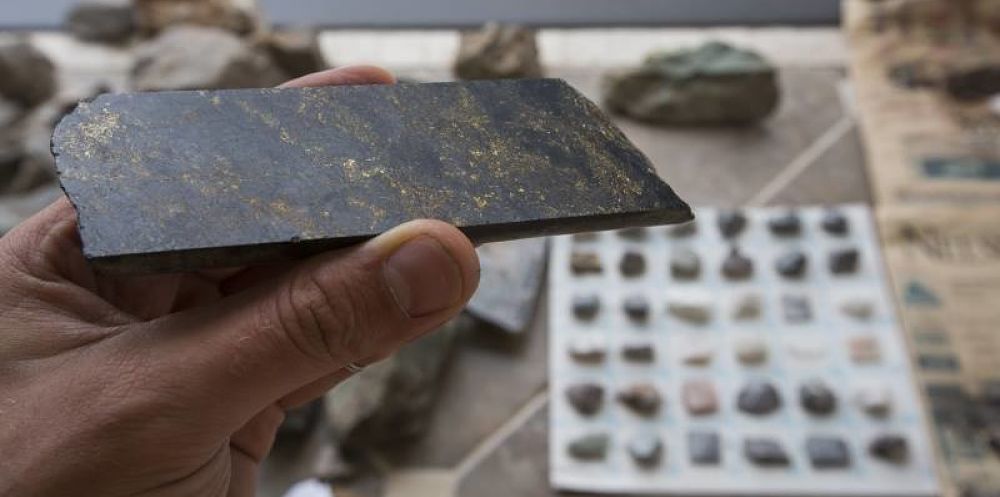 In the southern frontier of British Columbia, just north of the Washington/Idaho border, there lies a land rich in gold, zinc, lead and tungsten know as the Kootenay Arc region. Historically, miners have flourished in the area, producing large amounts of high-grade minerals from a select number of targets. Perhaps due to the highly fragmented nature of ownership, the region remains surprisingly underexplored, an opportunity that has not gone unnoticed by Margaux Resources MRL:CA MARFF.
Throughout 2017, Margaux quietly disposed of the fragmented ownership problem, making acquisitions to consolidate the land for the first time ever under one company. Now, the Company commands a 25,000-hectare portfolio of projects, nearly all of which are contiguous in the Kootenay Arc.
Underpinned by similar mineralization and historic workings, Margaux has succinctly grouped its properties under two project monikers: Sheep Creek Gold District (precious metals) and Kootenay Arc Zinc District (base metals).
History is Ready to Repeat
Records show that nearly 800,000 ounces of gold at an average grade of 14.4 grams per tonne have been produced in the Sheep Creek Gold District, with the region ranking as the third-largest past-producing orogenic gold district in B.C. Margaux now controls more than 96% of land in the district, including 85% of the historic gold production. The Geoscience BC Report notes that veining in the Sheep Creek Gold District is analogous to the veining in the Barkerville area in B.C., which is part of the famed Cariboo Gold Belt, an insight that investors should not overlook.
Margaux's Kootenay Arc Zinc District is home to the historic Jersey Mine that produced 8 million tons of lead-zinc mineralization at a combined grade of 5.8% lead (Pb) plus zinc (Zn) before mining stopped in the early 1970s due to stubbornly low metal prices. A National Instrument 43-101 report for the Jersey property shows open-pittable mineralization of 5.3 million tons grading 1% Pb and 2.6% Zn at a cut-off grade of 1.5% Pb+Zn in the Indicated category, 17.0 million tons at 1% Pb and 2.2% Zn at the same cut-off grade in the Inferred category. The report also details a high-grade resource at a cut-off grade of 3.5% Pb+Zn, including 1.9 million tons at 1.96% Pb and 4.1% Zn Indicated and 4.98 million tons at 1.95% Pb and 3.37% Zn Inferred.
Based upon these data, Margaux looks to be in a strong position to deliver gold, zinc, lead and associated byproducts (i.e. silver) from its two properties. That goes without mentioning the company's Tungsten Tailings Project that is part of the historic Jersey-Emerald Mine. As it moves forward with the other two projects, management is evaluating recovery of metals from 1.4 million tonnes of tailings from previous tungsten mining from 1941-73. An application is underway seeking approval to undertake a bulk sample of up to 10,000 tonnes of historic tailings from the mine as a pilot stage of the recycling project.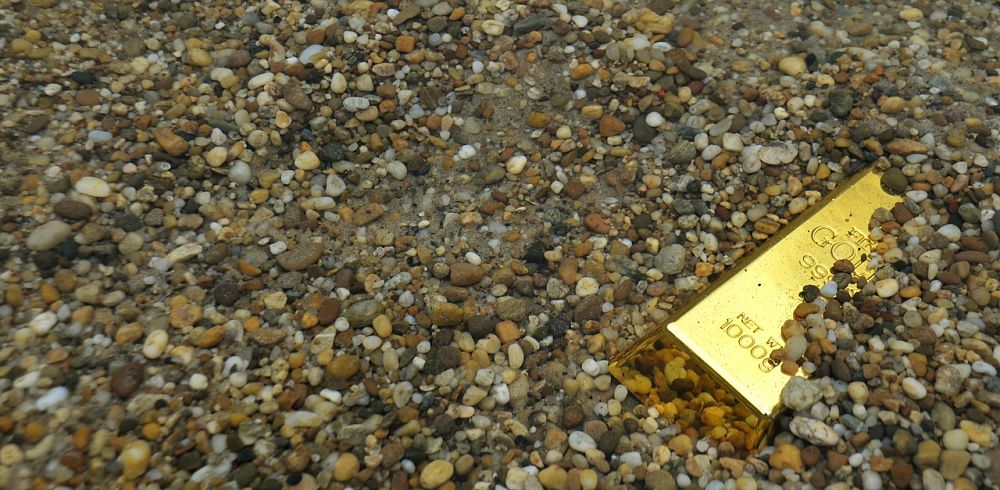 The Path to Production
Margaux has moved efficiently and expeditiously since bringing the two districts under its umbrella. Since consolidating the properties, Margaux compiled and digitized historic data, completed 3D computer modeling, finished a prospecting and rock sampling program to locate and assess historic showings, completed a LiDAR survey, commissioned and completed the aforementioned NI 43-101 report and drilled 34 holes totaling 6,552 meters on its claims.
Grab samples from the Ore Hill soil anomaly at Sheep Creek returned grades as high as 119 grams per ton and 105 g/t gold.
At Sheep Creek, 19 holes were highlighted by multiple high-grade intersects, such as 1.8 meters grading 5.11 g/t gold; 2.07 meters grading 4.45 g/t gold, including 0.32 meters at 18.2 g/t gold; 1.0 meter at 12.7 g/t gold; and 1.85 meters grading 15.31 g/t gold, including 0.85 meters at 31.50 g/t gold.
Fifteen holes drilled at the Kootenay Arc Zinc District also returned promising high-grade results. This is evidenced by cuts of 6.0 meters grading 6.52% Zn, including 2.0 meters at 14.9% Zn; 8.5 meters at 6.66% Zn and 0.7% Pb; 8.8 meters grading 7.13% Zn and 0.93% Pb; and 6.0 meters at 6.86% Zn.
The district also showed large tonnage results such as 163.9 meters grading 1.41% Zn, 0.13% Pb and 1.7 parts per million silver; 50.68 meters returning 2.3% Zn, 0.22% Pb and 2.6 ppm silver; and 61.1 meters at 1.01% Zn.
Not Letting Off the Exploration Gas Pedal
After closing a $3.25-million, non-brokered private placement in December, Margaux is now fully funded to keep the exploration moving forward. The company has budgeted $1.2 million to drill up to 9,000 meters this season to build upon the data collected to date. The plan is to focus most capex on drilling at the gold project while other exploration work is completed at the Kootenay zinc district.
Margaux is commencing a 25-hole, 6,000-meter diamond drill program this month to get a better look at gold targets at Sheep Creek. Drill targets are largely focused on the Ore Hill gold anomaly that returned the stellar gold values mentioned earlier from grab samples.
In April, the company commenced a ground-based geophysical survey at the Kootenay Arc Zinc District. More specifically, the survey is evaluating the geology of 750 meters located less than one kilometer from the old Jersey-Emerald mine that has never been tested before by drilling. Leveraging a 2009 airborne HeliGEOTEM survey, the 17-line kilometer survey helped to better characterize drill targets, which are currently being tested by a 1000-meter diamond drill program.
Last month, Margaux made its intentions clear to conduct additional exploration in the Kootenay Arc district at the Wilson Creek property. The work will target sedimentary exhalative (SedEx)-style deposits in a strong zinc anomaly about 2,500 meters by 600 meters in size. SedEx deposits are some of the most important sources of lead, zinc and barite in the world. Margaux's intentions are to validate and expand upon previous data that has shown zinc values from 1,000 ppm up to 9,000 ppm in the Wilson Creek area.
Optimistic about the area, Margaux's VP of Exploration, Linda Caron said, "The Wilson Creek anomaly is one of the largest and strongest zinc soil anomalies ever defined in the Salmo region, exceeding in size and strength anomalies that are associated with the historic Jersey and HB zinc mines."
Margaux is not operating under the mantra of merely drilling into the same vein that produced before to build a small resource. The target is much vaster, using modeling, previous drilling and survey work to drill into new veins, three of which Caron believes have been discovered at Sheep Creek.
Profiting from Another's Mistake in Neglecting the Kootenay Arc
The bottom line here is that Margaux has a small library of historic data that it has been steadily validating with modern methods, meeting National Instrument standards with success every step of the way. The work that others performed and then walked away from decades ago is to the benefit of Margaux today. The latest exploration efforts at both Kootenay and Sheep Creek, especially the drilling for gold, are all reasons for investors to be on the edges of their seats eagerly awaiting the next round of results. It could be theorized that the data should be in line with what has already been discovered, perhaps even more robust, considering the company is starting to better dial-in its targets.
Caron says that Margaux is not your typical junior, so don't think of them as such and don't expect them to act as such. Think bigger picture and longer term.
Hard to argue with that sentiment.
---
In the interest of full disclosure, we call the reader's attention to the fact that Equities.com, Inc. is compensated by the companies profiled in the Spotlight Companies section. The purpose of these profiles is to provide awareness of these companies to investors in the micro, small-cap and growth equity community and should not in any way be considered as a recommendation to buy, sell or hold these securities. Equities.com is not a registered broker dealer, investment advisor, financial analyst, investment banker or other investment professional. We are a publisher of original and third party news and information. All profiles are based on information that is available to the public. The information contained herein should not be considered to be complete and is not guaranteed by Equities.com to be free from misstatement or errors. The views expressed are our own and not intended to be the basis for any investment decision. Readers are reminded to do their own due diligence when researching any companies mentioned on this website. Always bear in mind that investing in early-stage companies is risky and you are encouraged to only invest an amount that you can afford to lose completely without any change in your lifestyle. Equities has been compensated with cash, common shares and/or warrants for market awareness services provided.