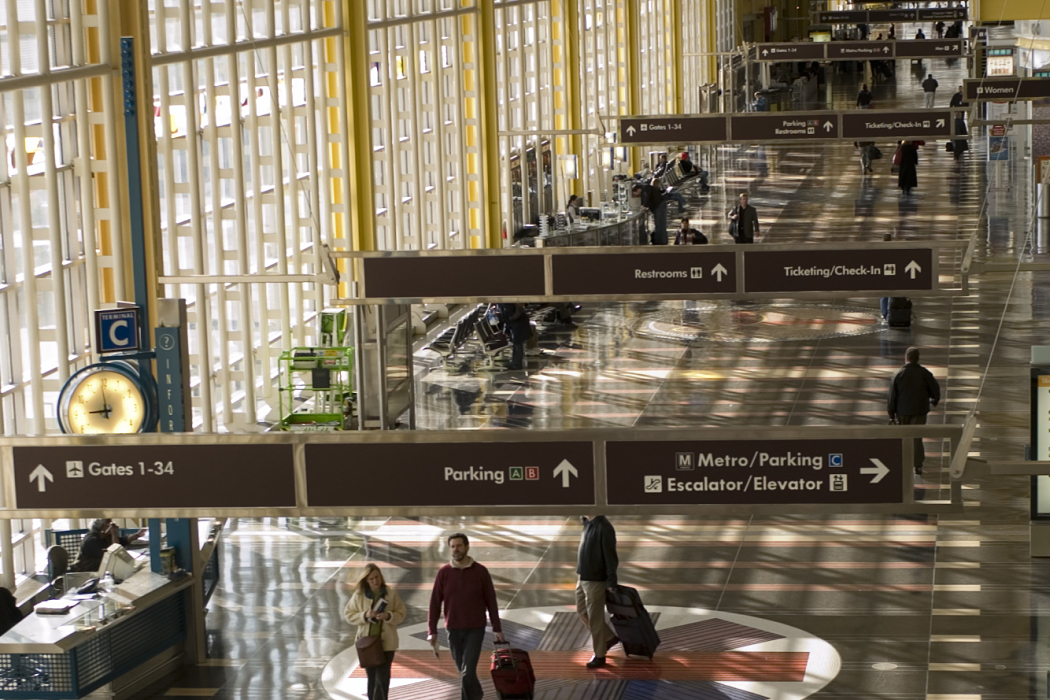 Image: Concourse level of Terminal B/C, Ronald Reagan Washington National Airport. Source: Ronald Reagan Washington National Airport
Several major airlines are banning firearms on flights to Washington, D.C. after last week's riot at the U.S. Capitol and ahead of President-elect Joe Biden's inauguration on Jan. 20.
Delta Air Lines was the first carrier to announce Thursday that DC-bound passengers would be prohibited from putting guns in checked bags. Soon after, United Airlines, Southwest Airlines, American Airlines and Alaska Airlines announced the same.
All said the ban – which will be in effective Jan. 16 to 23 – applies to fights into Dulles Airport, Reagan National Airport, Baltimore-Washington International Airport and Richmond International Airport.
Passengers are already not allowed to put firearms in carry-on bags, except for law enforcement and active-duty military traveling on orders.
Several airlines plan to move crews out of downtown Washington hotels for safety reasons, and security has been stepped up at airports in the DC area.
Citing a growing number of incidents of "threatening or violent behavior" tied to the November elections, the recent violence at the U.S. Capitol or mask-wearing mandates, the Federal Aviation Administration (FAA) said it will crack down more forcefully against disruptive passengers.
The FBI is also considering a request from several lawmakers and an airline workers' union to put Capitol rioters on the federal no-fly list, according to the Associated Press.
Delta Airlines CEO Ed Bastian told CNBC, "We are all on high alert based on the events over the last couple weeks in Washington."
_____
Source: Equities Newshttps://www.equities.com