​Main Street Capital: Best of the BDCs
MoneyShow Follow |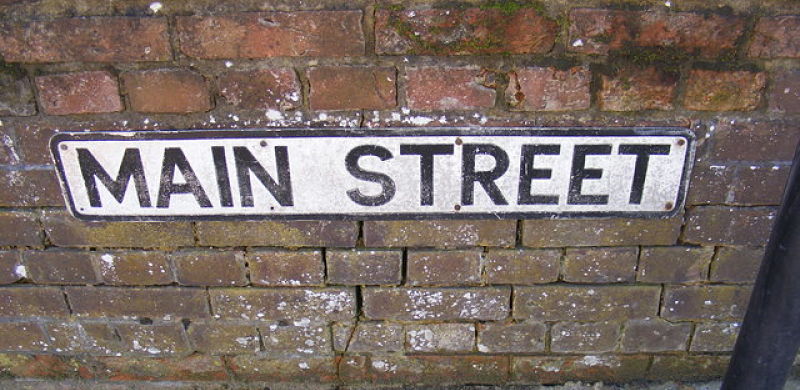 Image via Adrian Cable/Geograph
Main Street Capital Corporation (MAIN) is a business development company (BDC) that has found a unique and profitable niche of financing and investing in small and medium-sized businesses, explains Paul Dykewicz, editor of The Global Guru.
The BDC outperformed all of its peers with a net asset value that rose 19% in the past year and 52% for the last year. Main Street produces consistently growth and pays an enticing monthly dividend yield of 5.9%.
Key barriers to entry that prevent potential competitors from trying to match Main Street Capital's success include its special tax knowledge that others back to guide businesses in its niche, relationships with clients and equity ownership in many companies it serves.
Main Street Capital Corporation announced on Jan. 3 that chief executive officer and chairman Vince Foster, 61, plans to become the company's executive chairman during the fourth quarter, when Dwayne Hyzak, 45, its current president and chief operating officer, will take the reins as CEO.
In an exclusive phone interview after the announcement, Hyzak told me he had no plans to change anything. Main Street Capital grew its net investment income 8 percent to $115.8 million, or $2.23 a share, in 2016, compared to 2015. Further growth is projected to be revealed when the company reports its 2017 financial results on Feb. 22.
Main Street Capital now has more than $3.7 billion in capital under management and investments in close to 200 companies. It provides debt financing and equity investments in lower-middle-market companies, along with debt financing for middle-market companies. A unique characteristic of lower-middle-market companies is that they have a reduced correlation to broader debt and equity markets.
Main Street Capital has been providing its investors gains from both capital appreciation and dividend payments. A recent pullback in the price of the shares gives those who have been waiting on the sidelines an opportunity to invest at a reduced price.
Paul Dykewicz is editor of The Global Guru.
Subscribe to Paul Dykewicz's The Global Guru here…
About MoneyShow.com: Founded in 1981, MoneyShow is a privately held financial media company headquartered in Sarasota, Florida. As a global network of investing and trading education, MoneyShow presents an extensive agenda of live and online events that attract over 75,000 investors, traders and financial advisors around the world.
DISCLOSURE: The views and opinions expressed in this article are those of the authors, and do not necessarily represent the views of equities.com. Readers should not consider statements made by the author as formal recommendations and should consult their financial advisor before making any investment decisions. To read our full disclosure, please go to: http://www.equities.com/disclaimer.
Market Movers
Sponsored Financial Content