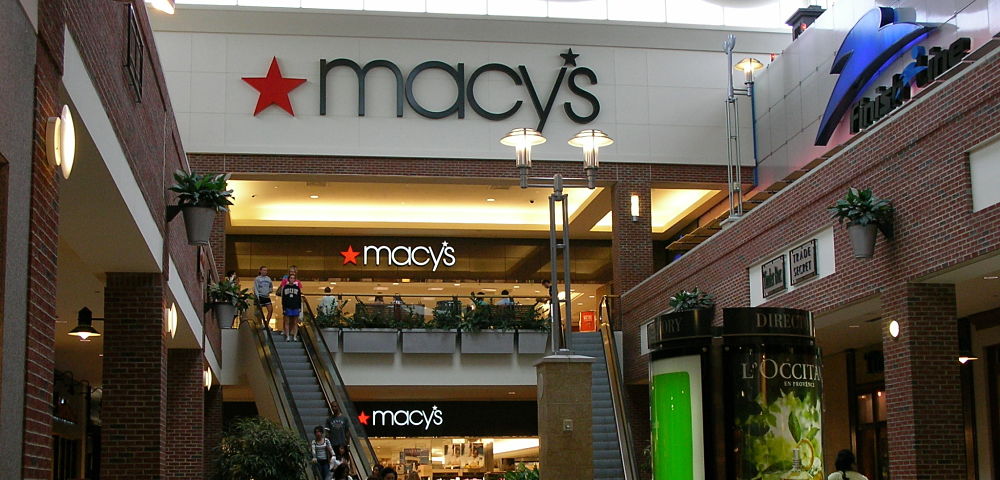 I have a new recommendation for you: Macy's. (M)M Based in Cincinnati, the company owns the Macy's and Bloomingdale's brands and operates approximately 850 stores in 45 states, asserts Mark Skousen, editor of High-Income Alert.
Virtually everything at Macy's is on sale. But the deals — both online and in its stores — change almost every day. This provides significant ammo for advertising. Plus, the urgency of each special offer's pending expiration motivates customers to buy rather than wait.
Macy's continues to bring new technology into its stores. Its associates increasingly are using tablets and other hand-held devices for selling. (That means customers spend less time standing in line at the registers.) Radio frequency identification is helping count inventory more precisely.
Of course, brick-and-mortar retailers have struggled against the e-commerce giants in recent years, and Macy's is no exception.
However, the company has cut more than 10,000 jobs, closed more than 100 underperforming stores and initiated several cost reduction initiatives and organizational changes that will save over $100 million a year.
And this is still a strong competitor. Macy's generated more than $24.8 billion in sales over the last 12 months. Earnings are up 179% year over year. And management is earning a massive 31% return on equity.
Share buybacks have totaled several billion dollars since a repurchase program began in 2011. (That has helped boost earnings per share.) And the company's cash dividend — currently 4.8% — is far higher than the industry average.
Barron's cover story is entitled, "Ready to grow: Value stocks are primed to break out of a decade of funk," and used Macy's as an example of a great value play.
The stock is undervalued by almost every measure. It trades at just 49% of sales and only six times trailing earnings. The company's market cap is just $9.64 billion. Yet the estimated current value of its real estate holdings alone is $21 billion.
Macy's management is committed to rewarding shareholders with bigger dividends, more share buybacks and international expansion.
But, since the company's vast real estate holdings are not properly recognized in the current share price, the company could be worth as much as 50% more in an outright sale.
Macy's has beaten Wall Street's earnings estimates in each of the last three quarters. And I believe the iconic retailer will post another positive surprise when it reports quarterly results again on May 16. So, pick up Macy's at market.

Mark Skousen is editor of High-Income Alert and other newsletters.

Subscribe to Mark Skousen's High-Income Alert here…

About MoneyShow.com: Founded in 1981, MoneyShow is a privately held financial media company headquartered in Sarasota, Florida. As a global network of investing and trading education, MoneyShow presents an extensive agenda of live and online events that attract over 75,000 investors, traders and financial advisors around the world.