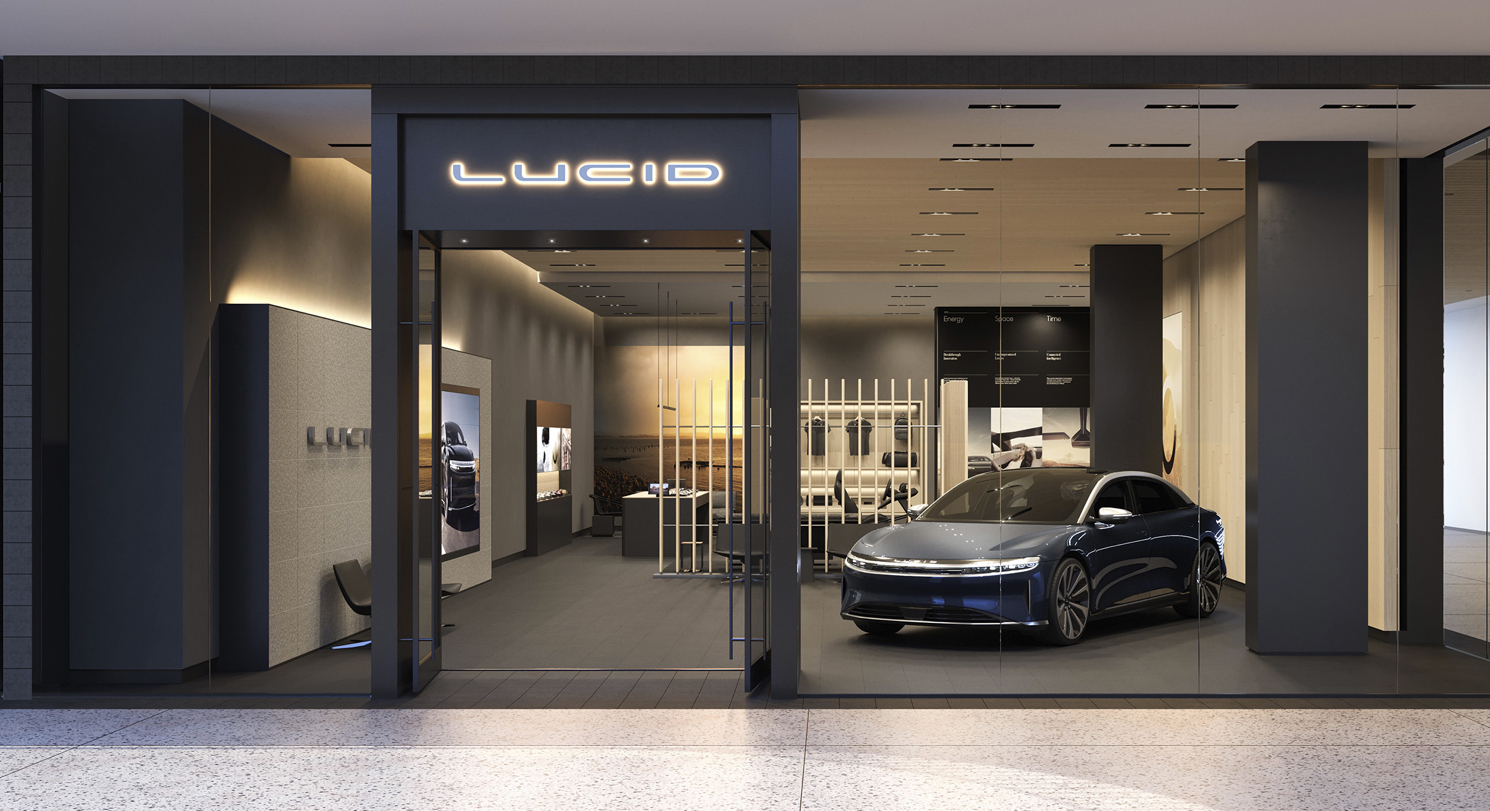 Luxury electric vehicle maker Lucid Motors will go public as part of a reverse merger with Churchill Capital IV Corp (NYSE: CCIV), a special purpose acquisition company (SPAC) started by well-known former Citigroup investment banker Michael Klein.
The deal, announced Monday night, has a transaction equity value of $11.75 billion, which includes about $2.1 billion in cash from Churchill Capital and $2.5 billion from a private placement with institutions and accredited investors, the largest of its kind on record for a SPAC.
Upon competition of the merger, which is anticipated during the second quarter, Lucid will be listed on the New York Stock Exchange with a $24 billion valuation, the companies said.
Peter Rawlinson, Lucid's chief executive officer, told CNBC Tuesday, "I think that valuation is a reflection of our technology" but that more needs to be done to generate investor return.

Rawlinson, the former Tesla executive who led the engineering team for the Model S, acknowledges that mass producing an electric car will be difficult but said the company needs to "humbly and diligently execute and get this into production."
"That is what will truly drive the value."
The newly-announced investment will provide about $4.4 billion in cash to Lucid, which will use the capital to speed up and expand production out of its new factory in Casa Grande, Arizona.
The EV maker also plans to bring on 3,000 additional workers, bringing its total workforce to 5,000 by the end of 2022 with Rawlinson to continue as the chief executive officer.
Lucid plans to deliver its first luxury sedan in North America during the second half of 2021. The car, called the Lucid Air, will have a starting price of $77,400 and is slated to be the first electric vehicle with a 500-mile driving range.
Lucid will bring the Air to Europe in 2022, followed by China in 2023. The Gravity performance luxury SUV is expected to reach the North American market in 2023.
Lucid is often referred to as Tesla's competition, but Rawlinson said the Air is meant to be a rival of "established luxury" brands like Audi AG, BMW and Mercedez-Benz. Lucid does eventually plan to offer more-affordable EVs once it scales production.
Klein said in a statement, "CCIV believes that Lucid's superior and proven technology backed by clear demand for a sustainable EV make Lucid a highly attractive investment for Churchill Capital Corp IV shareholders, many of whom have an increased focus on sustainability." He believes the Lucid Air will cause "significant disruption to the EV market."
Churchill Capital Corp IV raised $2.07 billion in gross proceeds from its IPO last July. The deal was priced at $10 per share, the point at which most SPACs come to market, but the share price has soared in the past six weeks as speculation stirred about the impending deal.
Shares closed at $57.37 on Monday before the deal was announced but plunged 39% Tuesday to end at $35.21.
Lucid follows a series of smaller SPAC mergers with electric vehicle startups, including Fisker, Nikola and Lordstown Motors. Another competitor, Arrival, has agreed to a merger with CIIG Merger Corp, while several EV infrastructure companies, such as ChargePoint and the soon-to-be merged EVgo have also taken the SPAC path, TechCrunch noted.
_____
Source: Equities News