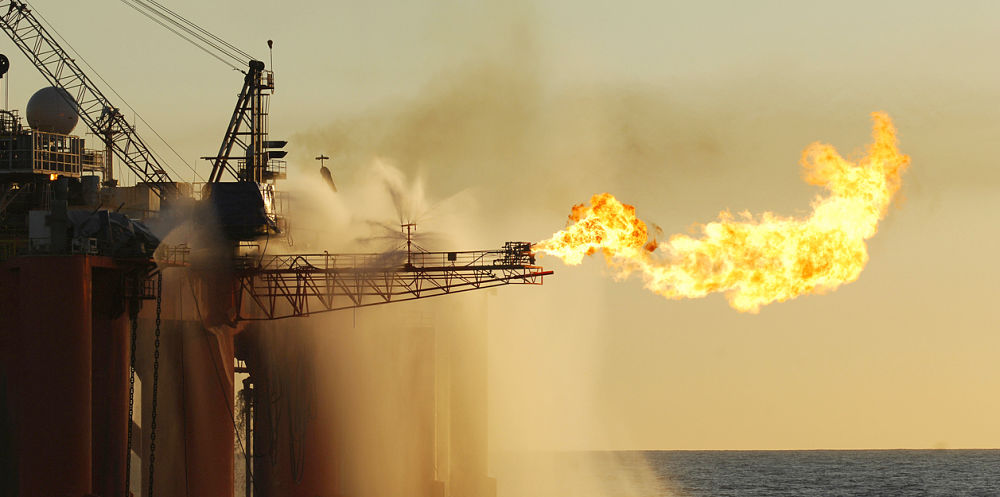 Oil prices stayed steady through the summer months but could have some rocky days ahead as global inventories continue to fall and the trade standoff between the United States and Iran intensifies.
WTI has risen more than $35 in the last 12 months, leading oil producers to ramp up production in the United States and worldwide. U.S. oil fields had 1,031 rigs working in August, up 101 from a year prior, according to Baker Hughes.
U.S. oil production broke a record in March with more than 324.3 million barrels produced, according to the Energy Information Administration. Texas accounts for more than one third of the U.S. total with the state producing 132.3 million barrels in June, the most recent month available.
WTI prices peaked in July at more than $70 a barrel but have since hovered in the mid-$60 range.
"We've sort of achieved [a recovery to the $70] level probably a little faster than we thought we would have relative to declines in Venezuela and Mexico and part of China and so the production side of the equation has actually rolled over a little faster than we though it would," energy expert Robert Raymond told CNBC.
The price of Brent crude oil, the global benchmark, was at 77.14 at , up 0.40 percent from it open. West Texas Intermediate, the U.S. benchmark, was down 0.28 percent to 67.56 at the same time.
If the U.S. sanctions on Iranian oil do send prices spiking in November, the oil industry may not be able to react fast enough because there's been a lack of investment in recent years. Since prices crashed in late 2014 and early 2015, oil companies have only invested 60 percent of cash flow into capital expenditures.
Also, The Organization of Petroleum Exporting Countries' spare capacity is below 3 percent of global demand. That means OPEC can't turn the spigot on fast enough to put downward pressure on prices.
"As we get more clarity on what happens with global demand, and to some degree that's sort of tariff related right out of Washington, I think that ultimately is the tell of which way we go from here," Raymond said. "If some of this gets resolved in a relatively amicable or healthy way then the global demand curve holds together, then I think we have a real risk as we head into 2019 and beyond of materially higher prices."
President Donald Trump has also proposed $200 million in new tariffs for Chinese imports, including computer and networking equipment.
China, a major oil consumer, could retaliate with its own tariffs, driving down demand for U.S. oil, for example.