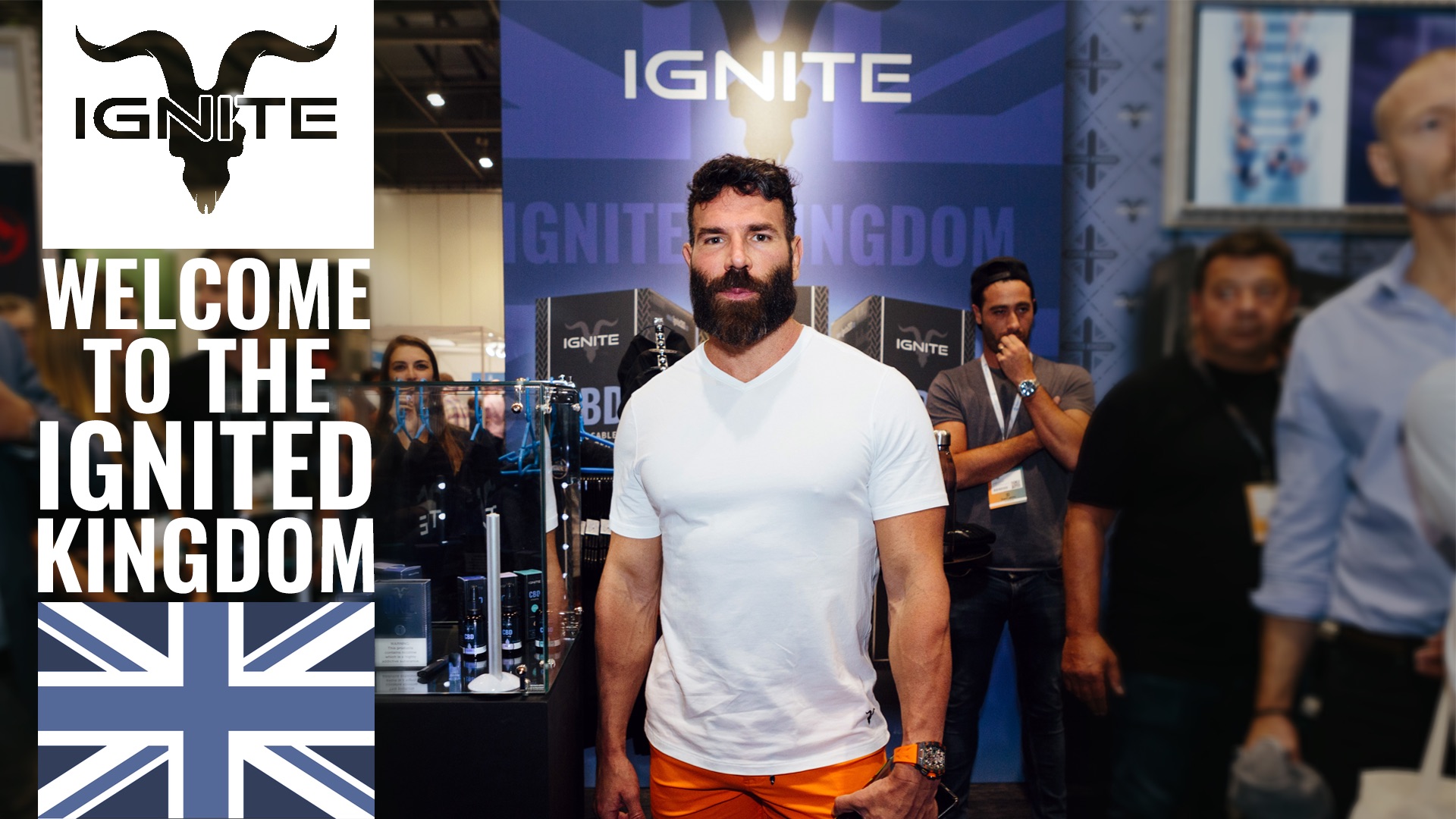 Image: Ignite International Brands
If you are not familiar with Dan Bilzerian, he can best be described as the bawdy Freudian id of our current era. As Britannica states, the id "functions entirely according to the pleasure-pain principle," which would aptly describe a world poker champion and overall bear of a man with 43 million Instagram followers who enjoys boozy nights with bikini-clad women, shooting machine guns in the desert. Some might say that he does not need a CBD company with a market cap of $271 million that is up 86% since the start of September, but, so it goes.
Ignite International Brands, Ltd. is Bilzerian's public CBD venture after a reverse takeover of ALQ Gold, a Canadian shell company. In May, the company raised C$25.8 million (US$19.5 million) selling shares at C$1.50.
The King of Instagram gave the company the ability to use his likeness for marketing purposes, and they made him chairman of the brand. Bilzerian seems to be doing his part by posting quips on Instagram next to hired models and showing up to parties with models to vape copiously and ostentatiously, but does this company stand a chance of competing in a space with dominant players like Charlotte's Web and CV Sciences?
Ignite sold about C$2.1 million (US$1.5 million) in products in its most recently completed Q2 and C$3.6 million for the first six months of the year. By comparison, Charlotte's Web posted US$25 million in Q2 revenue, while CV Sciences did US$16.9 million in the same period.
The majority of gross profits earned by Ignite Brands during the periods were derived from ecommerce sales of Ignite branded CBD products sold exclusively in the United States. Ignite is currently operating at a net loss of C$21.9 million (US$16.6 million) for the first six months of 2019. The company's main investments are in Salvation Botanicals, a Canadian company that owns a cannabis analytics laboratory licensed by Health Canada, and Tahoe Hydroponics, a Nevada-based cannabis company that has award-winning cannabis and proprietary cultivation methods. In addition, Ignite has a controversial licensing partnership with WeedMD, which will increase the company's footprint with users beyond Bilzerian's Instagram.
"Ignite represents cannabis and CBD at its finest and CX Industries and WeedMD are the perfect Canadian partners who share the same drive for quality," Jim McCormick, President of Ignite, said in the company press release.
Ignite has over 105 million shares outstanding, but we imagine this could increase as the company looks to expand operations to compete in this space. What is the brand Bilzerian and company are trying to promote? "Potent, clean and reliable" products according to company marketing materials on the website.
Let's hope this isn't bluster because the current vaping crisis occurring across the country, where eight people have died and 350 people have been sickened, has tarnished the industry, which is now looking at a criminal probe that should have, according to industry players, CBD makers "worried."
So, there is a real threat to CBD and cannabis companies, but there is also opportunity, which rests squarely with companies that are doing things by the book and can account for purity and quality through strict testing standards and current track-and-trace technology. Vaping products account for 1/3 of the entire cannabis market and some of the current products on shelves could be banned depending on how things shake out on a state-by-state basis. Personally, I would be looking at inferior brands with a side eye and only consider investing in superior products with top-tier cultivation and safety records. At the moment, Ignite International is manufacturing in the UK with Taylor Mammon, a family-owned white label CBD processor that focuses on the European market. The company is one to watch in the space due to Bilzerian's celebrity profile, but investors should be wary of any company that can't present a clear safety profile.
___
Equities Contributor: Stephen L. Kanaval
Source: Equities News