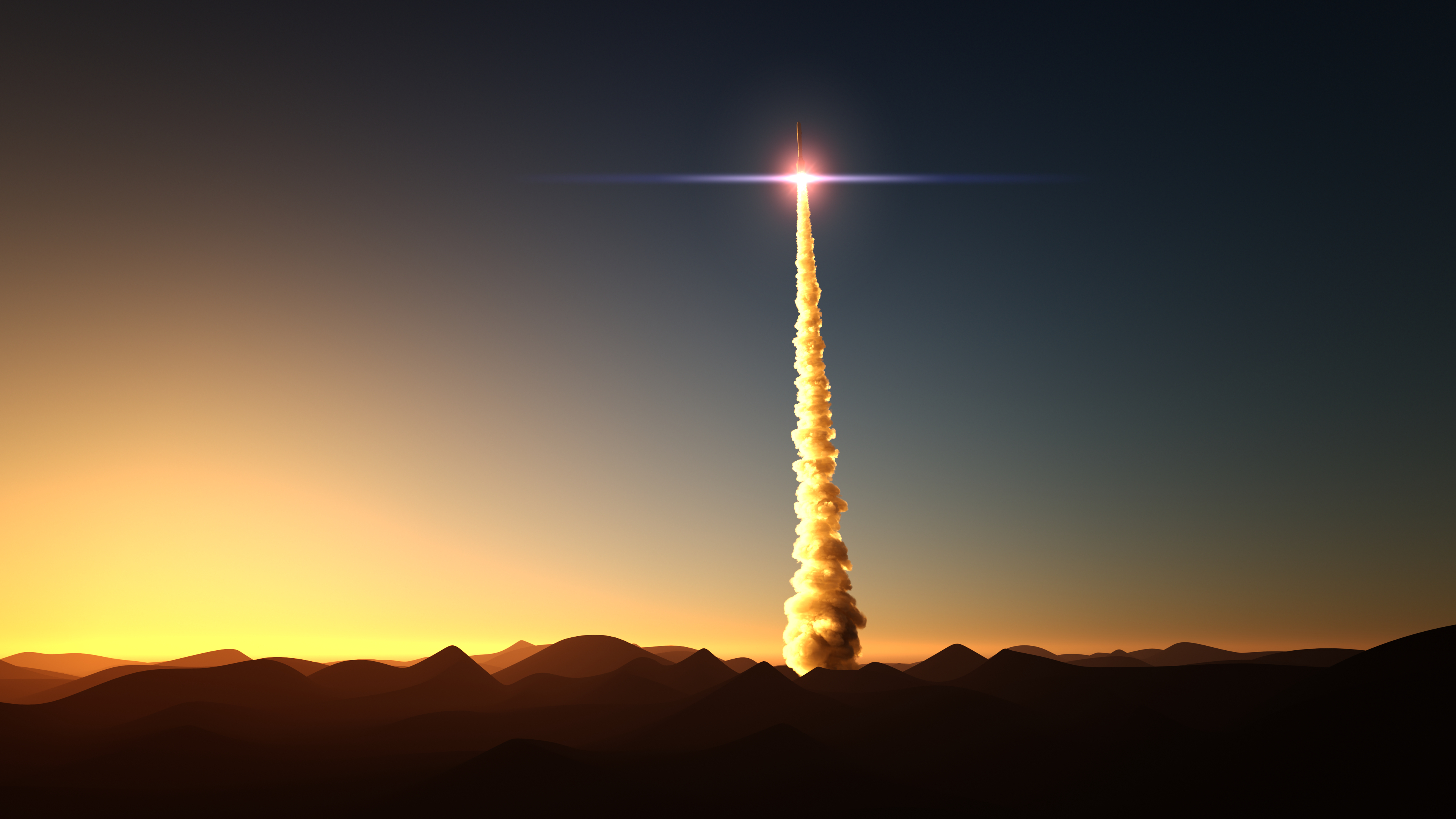 iStockphoto.com/Alexyz3d
When you look at the Karuna Therapeutics, Inc. chart for the last 30-day, it serves as a reminder about why we pay attention to biotech stocks in the first place. Since June, Karuna was thinly trading in the $15 to $24 range (the company went public on June 28th of this year), but yesterday it rose more than 450%. The stock is now worth more than $120 per share.
The driver for Karuna's impressive spike was positive data from a phase 2 clinical trial of its experimental drug, KarXT, for treating acute psychosis in schizophrenia patients. An oral combination of xanomeline and trospium (both are muscarinic receptors that bind the neurotransmitter acetylcholine), KarTx's study met the primary endpoint on the PANSS scale (Positive and Negative Syndrome Scale), where over five weeks, participants receiving KarXT showed a mean relative reduction of 11.6 on the PANSS scale compared to placebo. Previous drugs received approval for just a few points reduction in PANSS score, so a mean result above 11 is clearly statistically significant.
In addition, secondary endpoints were also impressive. Discontinuation rates, which are indicators of the drug's safety, were almost identical to the placebo (21% for KarXT vs. 20% for placebo). Furthermore, 91% of patients increased their dosage, which was also almost identical to the placebo, demonstrating high tolerability of the drug.
These results were beyond the company's expectations, causing Jeffrey Lieberman, Chairman of Columbia University's Psychiatry Department and a board member at Karuna Therapeutics, to state KarXT could be "a game-changing therapeutic advance in the treatment of patients with schizophrenia."
Tolerability is one of the most exciting factors of the Phase 2 results. Schizophrenia drugs are notorious for having extrapyramidal side effects, and even the second generation of drugs have caused side effects like extreme weight gain, sexual dysfunction and even QTc-prolongation, an electrical disturbance that causes the heart muscle to take longer to charge between beats. For KarXT to be so well received means that patients will likely not discontinue treatment or relapse.
"With this information, and following our anticipated end-of-Phase 2 meeting with the FDA in the second quarter of 2020, we will work to initiate a Phase 3 clinical trial of KarXT in patients with schizophrenia by the end of 2020," said Chief Medical Officer Stephen Brannan, M.D., confirmed in the company press release.
Dr. Brannan also added that Karuna plans to "explore other CNS [central nervous system] disorders that could benefit from this approach, such as psychosis in Alzheimer's disease as well as the management of pain."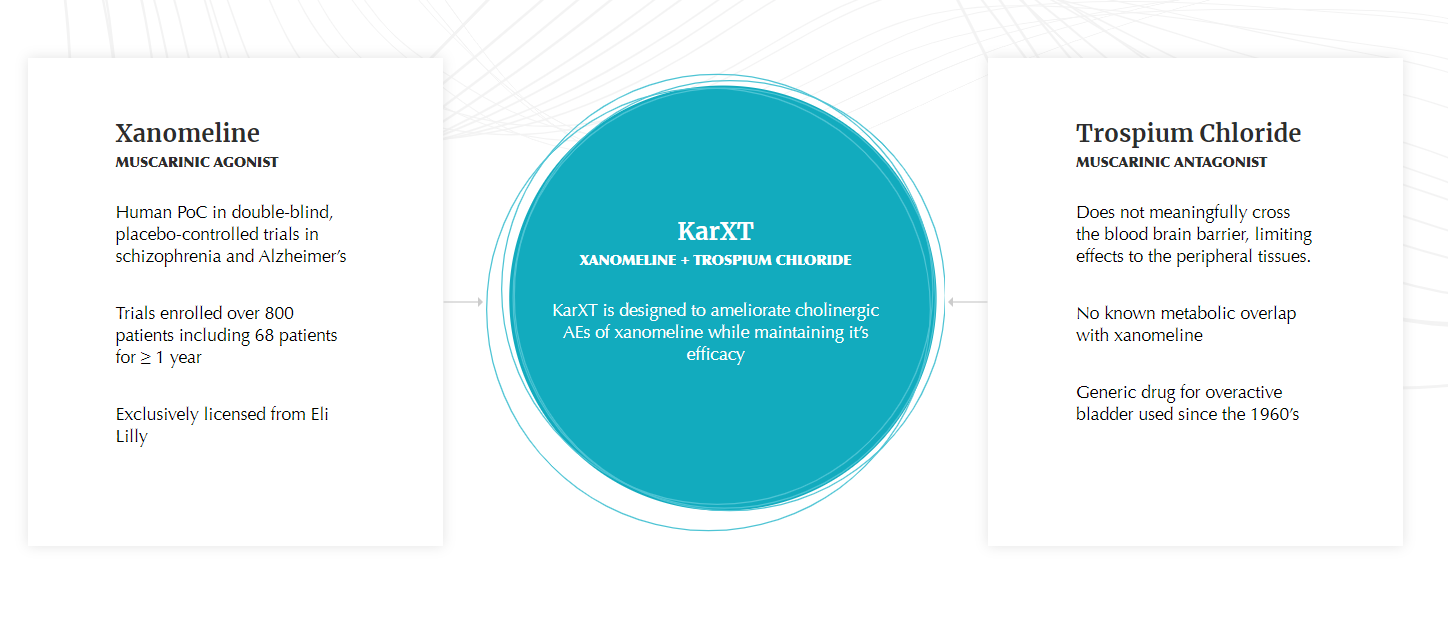 Dr. Brannan and Karuna have a smart scientific team assembled with a few former key members from Eli Lilly like Chief Executive Officer Steven Paul, M.D., the former Executive Vice President for Science and Technology and President of the Lilly Research Laboratories at Eli Lilly. Dr. Paul was a part of Lilly's 343-patient randomized, double-blind, placebo-controlled test on xanomeline, in which the drug was found to decrease psychotic symptoms in schizophrenia patients. Adding trospium alongside xanomeline seems to have further improved the tolerability and effectiveness of what was started at Eli Lilly.
___
Equities Contributor: Stephen L. Kanaval
Source: Equities News