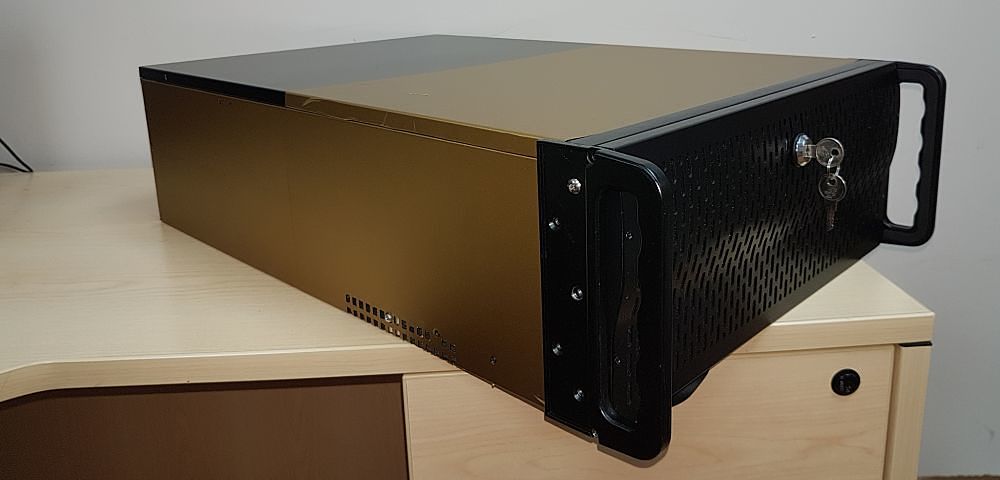 An important concern that has risen through the ascendance of cryptocurrency is power consumption. For example, the computational power in the "proof of work" algorithm essential to bitcoin mining burns large amounts of energy. By some estimates, the energy consumption of the entire bitcoin system is near equal to the country of the Czech Republic.
One culprit in this energy-intensive conundrum is the Antminer S9, which draws a power load equaling a large plasma television and refrigerator combined. This level of consumption is not easy to sustain, especially for consumers looking to earn passive income from the likes of digital mining. In response, Lomiko Metals Inc. (LMRMF)(LMR:CA) along with their partners, Promethieus Cryptocurrency Mining Corp. and SHD Smart Home Devices, are creating a digital mining rig with heat and power management ideally configured for home and office-based miners.
The Golden Goose Mining Rig was debuted at Consumer Electronics Show in Las Vegas this January, and then in February Lomiko showcased the test rig at the World Outlook Conference in Vancouver, where it was actively mining Ethereum live in front of a sellout crowd. With this industry validation and positive response from customers, Promethieus has announced plans to go public.
According to the announcement, Lomiko has engaged Isatis Capital Partners to create a public cash shell in the United Kingdom, done in parallel with a European financing through a licensed broker and dealer, per the mandate laid out by Isatis. Upon completion of this consolidation, Promethieus will then select a European exchange for listing.
Currently, Lomiko owns a 25% equity stake in Promethieus, along with a 25% equity interest in SHD Smart Homes Devices, which too owns 25% of Promethieus. In addition, Lomiko has the right to increase their stake in Promethieus if more funds are needed for operational reasons.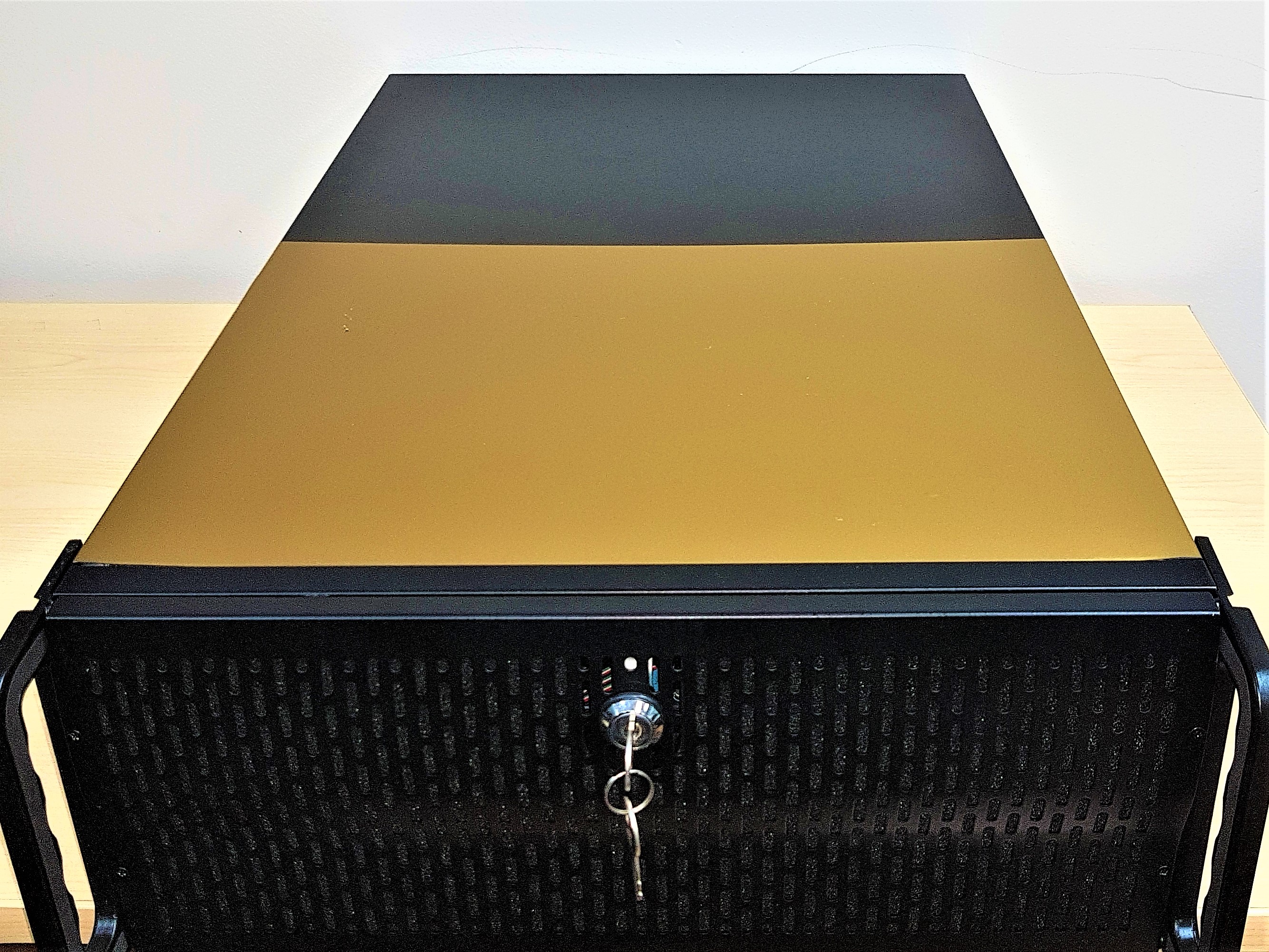 A Cryptocurrency Mining Rig Re-Designed for the Everyman
For Lomiko's CEO A. Paul Gill, Promethieus going public would add a cryptocurrency multiple to an already diverse portfolio. Plus, the planned Golden Goose II would have the potential to reach an inadequately served aspect of the digital mining community. The company is specifically targeting those who desire to accumulate a nest egg in a hobby-like fashion, but need a reliable and, most importantly, economical mining solution.
"Our approach is from an engineering standpoint – the focus is on creating new designs for cryptocurrency mining – efficiency, cost effectiveness and the longevity of the mining rig units at optimal production is paramount," Gill has said.
If readers are not familiar, digital mining rigs do the heavy-lifting of processing complicated mathematical problems in order to verify cryptocurrency transactions, which is referred to as "mining". Aside from Ethereum, Lomiko's Golden Goose will also mine core cryptocurrencies like Ripple, Monero, Litecoin, Dash and Z-Cash, but will also evolve to mine other cryptocurrencies that come to prominence.
Besides cryptocurrency and digital mining, Lomiko is strategically positioned to capitalize on two other high-growth industries: electric vehicles through high-grade flake graphite and the exploding IoT industry by way of its Spider Charger®.
Another Growth Vertical for Lomiko Metals
"The ultimate goal is leaning towards vertical integration," Gill told Equities last year. "We want to create opportunities in which we have a knowledge of where the minerals are extracted, and also an eye on where the minerals are going to be used in the end product. So, we want to be able to cover that entire value chain of the product."
This quote embodies why Gill and his team decided to tap into exciting sectors at multiple angles.
To take a closer look, Lomiko's work at the La Loutre graphite project in Southern Quebec sets the table for the portfolio synergies that follow. With 42 minerals claims and high-grade graphite results, the company will soon be publishing an anticipated Pre-Economic Assessment for the property at a time when graphite is making a comeback. The catalyst for this robust demand is the important lithium-ion battery, which uses graphite because it is flexible, highly refractory, chemically alert and has high thermal and electrical conductivity. Furthermore, flake graphite, like the kind found at La Loutre, is required for Tesla's Model 3 lithium-ion battery produced at its Giga-Factory.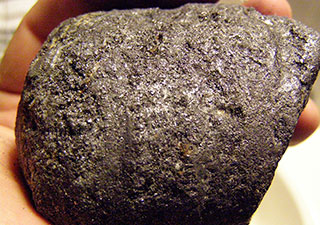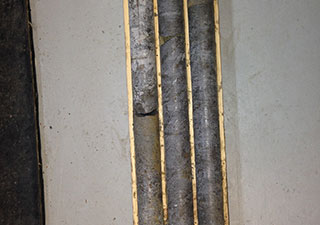 "Now that flake graphite prices are increasing, we anticipate it will draw the attention of quick-acting, savvy investors looking for maximum return on investment in the other battery material & graphite," Gill said. "We provide an interesting combination of advanced development with an established resource and value, based on our small market of $4 million Cdn."
Highlights of the results from La Loutre include Hole LL-16-06 returning values of 7.67% flake graphite (Cg) over 85 meters, including 13.09% graphite over 31.5 meters. Drilling indicates that the mineralization is 200 meters wide at a current strike length of 400 meters trending in a northwest to southeast direction. Importantly, the strike remains open in both directions.
Gill has also successfully directed Lomiko into the Smart Home IoT sector with the help of familiar partner, SHD Smart Homes. The two companies with the guidance of MegaHertz Power Systems Ltd. launched the Spider Charger®, a unique smart home device designed for hotels, condos, offices and new homes. With six USB ports and two regular AC wall receptacles, the décor friendly, easy to install Spider Charger was built to be a multi-dimensional tool that can effortlessly integrate into existing firmware and even be programmed using open source software.
"The Spider Charger will replace a normal wall plug, it will have connectivity to wireless networks, security protocols that we can program into it, and in addition to that you can reprogram them and have them communicate with mobile devices. So, really this is a multitasking device," Gill said.
Lomiko and SHD Smart Home are in discussions with a U.S.-based distributor, Automated Building Devices, to begin selling the device to builders in the Western states.
Lomiko has successfully speculated on market trends in the past, and Gill sees potential synergy between the burgeoning IoT Smart Home sector and the cryptocurrency market. The uniting principle for the two is blockchain. In short, this nascent decentralized ledger technology has the ability to make IoT devices stronger and safe, while also serving as the backbone of digital currency and tokens. Lomiko is intending to be embedded in these booming industries and yet firmly buttressed by their graphite operation at La Loutre.
"We have insight into the future and have positioned ourselves accordingly," Gill told Equities in November of last year. "The path for us is clear."
---
In the interest of full disclosure, we call the reader's attention to the fact that Equities.com, Inc. is compensated by the companies profiled in the Spotlight Companies section. The purpose of these profiles is to provide awareness of these companies to investors in the micro, small-cap and growth equity community and should not in any way be considered as a recommendation to buy, sell or hold these securities. Equities.com is not a registered broker dealer, investment advisor, financial analyst, investment banker or other investment professional. We are a publisher of original and third party news and information. All profiles are based on information that is available to the public. The information contained herein should not be considered to be complete and is not guaranteed by Equities.com to be free from misstatement or errors. The views expressed are our own and not intended to be the basis for any investment decision. Readers are reminded to do their own due diligence when researching any companies mentioned on this website. Always bear in mind that investing in early-stage companies is risky and you are encouraged to only invest an amount that you can afford to lose completely without any change in your lifestyle. Equities has been compensated with cash, common shares and/or warrants for market awareness services provided.