​Lomiko Metals Ready to Capitalize on Graphite's Potential in Next Great Surge of Economic Change
Spotlight Companies Follow |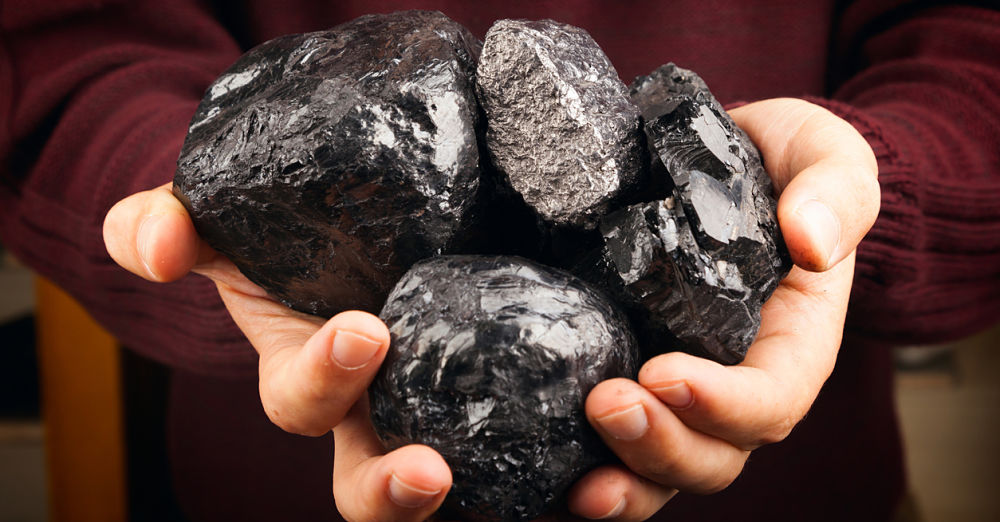 The low oil prices affecting employment in Alberta and General Motors shuttering manufacturing capacity in Ontario are but a few of the signs that we are at the beginning of "significant long-term economic changes," according to A. Paul Gill, CEO of Lomiko Metals, Inc. ( (LMR:CA)/ (LMRMF)) and VP of Business Development at Lomiko's Promethieus Technologies business. Gill's prognostication for change is not hyperbole, as the world has experienced this transformation several times before, including the technological and economic tailwinds from the Industrial Revolution that have continued throughout the 20th century. Gill notes that investors still do not fully understand the financial and economic opportunities that lie ahead, and that businesses, governments and utilities are still unprepared for the coming tidal wave of change.

To that end, his company has been actively researching Future Tech for more than six years in preparation to build value on the transition into what economist Carlota Perez describes as the next "great surge" in economic and technological development.
Let's face it: the world is cyclical, and every so often, there is a truly momentous shift. If the Industrial Revolution does not seem current enough, consider the changes in the world today at the hands of the internet and telecommunications over the last few decades.
The Heart of the Surge
Change always builds on a prior surge, and the tidal wave, as Gill puts it, is coming via the convergence of green economy, the Internet of Things (IoT) and blockchain technology. In some cases, namely electric vehicles (EVs) and clean energy, there are concerted efforts globally to not just shepherd the technology along slowly but mandate it for quick incorporation.
It has been a decade since IoT was in the headlines as a global disruptor. Today, there are more than 23 billion connected devices—a number Statista estimates will more than triple by 2025. Interestingly, there is a spiderweb of interoperability between new technologies. For instance, the data collected through IoT can be moved and stored via blockchain, a distributed ledger technology.
The headlines for blockchain may frequently be centered on cryptocurrency, but those with any real understanding of the technology see its infinite uses to transform how the world transacts, shares and securely stores data. Many major companies are already utilizing blockchain in some fashion, and many are earmarking funds for investment, including auto execs. A 2018 report by the IBM Institute for Business Value showed that 62% of auto industry execs believe blockchain will be a disruptive force in their industry by 2021, while 54% of auto execs intend to implement their first commercial blockchain network in the same timeframe.
Lomiko Ahead of the Curve
Lomiko Metals is building its businesses to capitalize on the new supply chain demand and the emergence of technological advancements that are underscoring the array of changes its CEO describes. On the commodity front, the company's initial efforts are centered on high-grade graphite at its Quatre Milles and La Loutre projects in Quebec. Lomiko has already completed the milestones necessary to take ownership of 80% of the La Loutre project and this month struck a deal with Quebec Precious Metals ( (CJC:CA)/ (CJCFF)) to extend terms for Lomiko to earn the remaining 20% for complete ownership of the project by the end of the year through stock and exploration expenditures.
Why graphite? Because graphite has historically been important as a form of carbon (coal, diamonds) and in its pure state for its litany of applications, including steel making, lubricants, heat sinks, lighting, vehicle brakes and more. Graphite's irreplaceable nature is why it is considered a critical element in both Europe and the U.S.
The Trump administration has gone so far as to name graphite on its list of 35 minerals critical to national security. An executive order from the U.S. president in December 2017 called for all efforts to be supportive of sourcing these metals domestically to reduce the dependence on foreign supply. For decades, China, the country Trump has the biggest problem with regarding trade, has been the world's top graphite supplier by a large margin. With the new trade pact between the U.S. and Canada, growing demand from Europe and Canada's reputation as an expert in metal production, graphite producers in the country stand to benefit going forward.
In the production of EVs, specifically the lithium-ion batteries that power most of them, graphite is particularly high up the priority list because it takes 15x more graphite to make a Li-ion battery than the lithium the battery is named for. The potential for a supply imbalance has doubled battery-grade graphite prices to nearly $2,000 per tonne in the last three years, another fact that bodes well for graphite producers.
Battery-grade graphite is a sweet spot for Lomiko. Located near the only producing graphite mine in North America—that of Imerys Carbon and Graphite—La Loutre is surrounded by all the necessary infrastructure for the development and operation of a new mine. By all metrics, La Loutre is one of the most compelling graphite properties in the world, with 18.4 million tonnes of 3.19% Flake Graphite Indicated and 16.7 million tonnes at 2.75% Flake Graphite Inferred at a cut-off grade of 1.5% at the Graphene-Battery Zone within the project.
After a capital raise of $1.2 million in November, Lomiko is in a strong position to further develop the project by completing drilling in the Refractory Zone at La Loutre. The exploration will concentrate on an area that assayed 135.0 meters grading 7.74% and 110 meters at 14.56% Flake Graphite as it looks to develop a second resource and complete metallurgy and a 3D model of the property with an end goal of a Pre-Economic Assessment (PEA) by the end of 2019.
A PEA and additional resources will go a long way in potentially attracting major customers for the high-grade graphite or a major partner looking to become only the second graphite producer on the continent against the backdrop of rising demand for the metal and increased pressure for sources outside of China.
A Tech Company, Too
In Greek mythology, Prometheus was known as a champion of mankind, stealing fire from the gods and giving it to humanity for the progress of civilization. Although spelled slightly differently, Lomiko's technology business, Promethieus Technology, is also focused on providing a positive effect on the world through the identification of investment opportunities in EV infrastructure, clean energy, IoT and blockchain. Moreover, the company looks to assist companies to develop new materials (e.g., graphene, graphite, lithium, vanadium, etc.) needed to make breakthroughs in these technologies in the areas of energy production and storage.
Promethieus will do this by funding startups in these areas. The company will soon be coming public in Europe via initial public offering. It is understood that Lomiko will be repaid $200,000 when Promethieus is funded and that Lomiko's 20% stake will not be diluted by the IPO. Gill has been a big supporter of Promethieus, currently holding a 42% stake. Upon completion of the IPO, Gill will be able to transfer part of his position to Lomiko to ensure it maintains its 20% threshold.
The Graphite Age?
Metals and minerals are always at the forefront of change. Consider for a moment the names of some of the great periods of civilization advancements (Bronze Age, Copper Age, Iron Age) or what steel, copper and other metals and minerals have meant to mankind. To say that graphite is going to be the next great metal surely is a stretch, but it, along with many other metals, is going to be integral to next-generation technologies as we become an ever-urbanized and digitized culture.
Forward-looking companies are seeing the opportunity to diversify in order to capitalize on multiple avenues as the natural progression unfolds. Gill has rightfully called it a tidal wave that investors have failed to fully recognize so far, but it seems quite unlikely that this industry will remain overlooked much longer.
---
In the interest of full disclosure, we call the reader's attention to the fact that Equities.com, Inc. is compensated by the companies profiled in the Spotlight Companies section. The purpose of these profiles is to provide awareness of these companies to investors in the micro, small-cap and growth equity community and should not in any way be considered as a recommendation to buy, sell or hold these securities. Equities.com is not a registered broker dealer, investment advisor, financial analyst, investment banker or other investment professional. We are a publisher of original and third party news and information. All profiles are based on information that is available to the public. The information contained herein should not be considered to be complete and is not guaranteed by Equities.com to be free from misstatement or errors. The views expressed are our own and not intended to be the basis for any investment decision. Readers are reminded to do their own due diligence when researching any companies mentioned on this website. Always bear in mind that investing in early-stage companies is risky and you are encouraged to only invest an amount that you can afford to lose completely without any change in your lifestyle. Equities has been compensated with cash, common shares and/or warrants for market awareness services provided.

DISCLOSURE: The views and opinions expressed in this article are those of the authors, and do not represent the views of equities.com. Readers should not consider statements made by the author as formal recommendations and should consult their financial advisor before making any investment decisions. To read our full disclosure, please go to: http://www.equities.com/disclaimer
Companies