Over five million people are diagnosed with heart valve disease each year in the US, according to John Muir Health. Heart valve disease can occur in any valve or in some combination of the four valves, but aortic and mitral valve diseases are the most common. Mitral valve prolapse can cause regurgitation whereby blood leaks backwards through the mitral valve when the heart contracts. Mitral regurgitation (MR) is the most common form of valvular heart disease, with a trivial amount present in up to 70% of adults. Moderate to severe MR is much less common, found in only 2% of adults according to a widely cited study by Dr. E.C. Jones et al. in 2001. 50% of cases of mitral regurgitation are due to rheumatic heart disease.
London-based LivaNova LIVN announced today that it received FDA 510(k) clearance for its MEMO 4D semi-rigid mitral annuloplasty ring and confirmed the first implantation of the device. Annuloplasty is the repair of heart valves. MEMO 4D is the company's latest generation of the MEMO device family, now offering a broader range of ring sizes from 24mm to 42mm. This expanded range enables an additional patient population with MR to be treated. MEMO 4D is the only annuloplasty ring on the market to offer the largest 42mm size. LivaNova says that larger size rings facilitate repair in the presence of severe degenerative MR like Barlow's disease or enlarged annuli.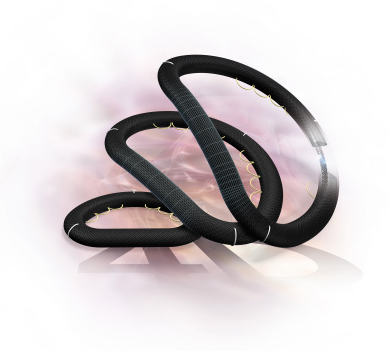 The first MEMO 4D implant was performed by Sreekumar Subramanian, MD, FACS, of TriStar Cardiovascular Surgery at TriStar Centennial Medical Center in Nashville, Tennessee.
MEMO 4D simplifies and standardizes degenerative complex mitral valve repair, facilitates minimally invasive surgical approaches and preserves the mobility of the mitral valve leaflets. The new larger sizes allow us to treat more patients and pathologies while providing the potential to further improve patient outcomes. With MEMO 4D, surgeons can optimize mitral repair procedures rather than replacing the entire mitral valve.
– Sreekumar Subramanian, MD, FACS, TriStar Centennial Medical Center.
Additional features of the MEMO 4D include:
Accelerated procedure times, while providing a standardized approach to implantation.
New ring design offers improved dimensions to treat an enlarged annulus (base of the heart valve) and reduce the risk of systolic anterior motion, a complication that results in the mitral valve flipping over to obstruct left ventricular outflow.
True semi-rigid stability and flexibility to ensure a natural behavior.
Gradual saddle shape optimizes the physiological geometry in enlarged annuli.
LivaNova is committed to innovation for mitral valve repair and replacement technology. Garnering FDA clearance for MEMO 4D addresses a real need and allows a broader patient population suffering from MR to be treated.
– Jason Richey, President of North America, LivaNova
It's been a good week for LivaNova, as the company announced on June 11th that its Perceval sutureless aortic heart valve was approved by the Ministry of Health, Labour and Welfare of Japan. The FDA had previously approved the Perceval valve in 2016.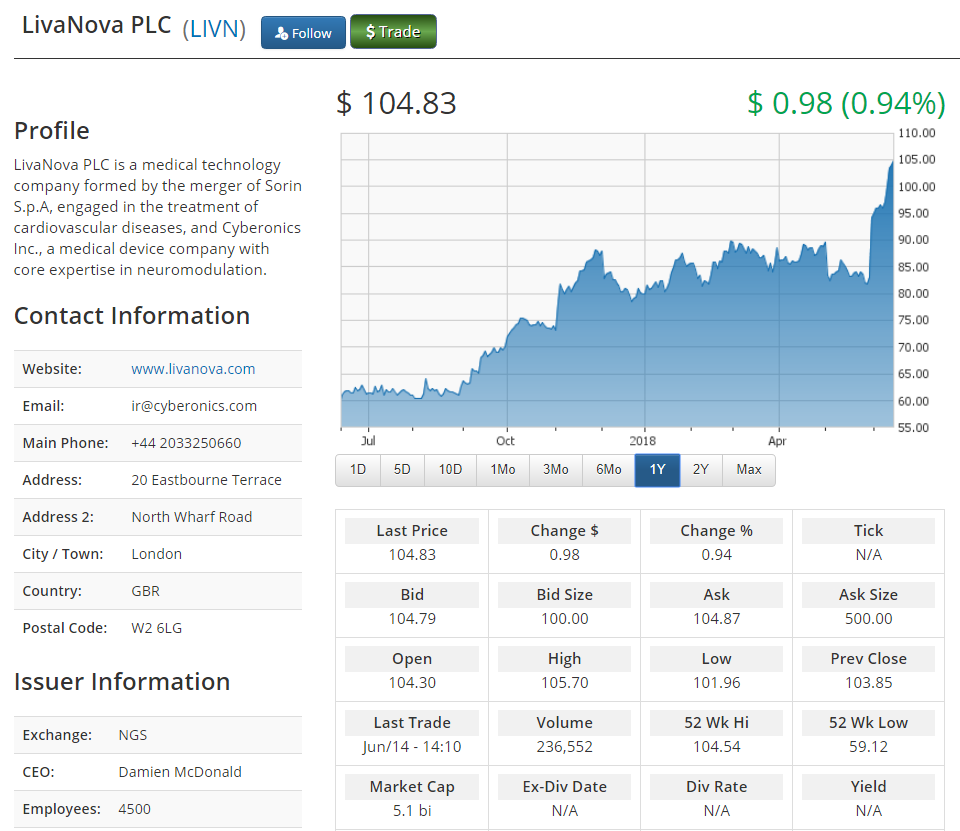 Please email us at [email protected] to see our Case Studies and Testimonials.
Please click here for information on our new trading platform.
Please click here to see our weekly newsletter.