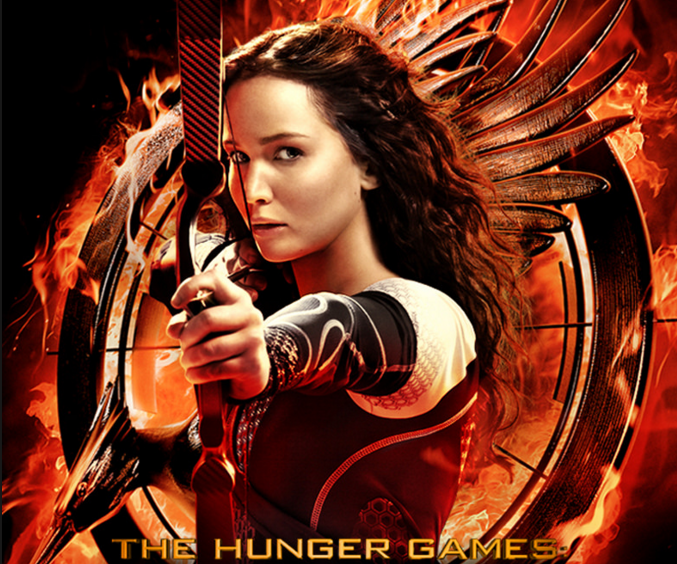 Katniss has taken down The Capitol, and with it, looks like she's inadvertently taken down Lionsgate (LGF) with it. The distributor of The Hunger Games franchise (among various other films that mostly nobody cares about) is feeling the slings and arrows (emphasis on arrows) of countless investors today, after shares plummeted 32% to $17.20 during mid-day trading on the NYSE. Adjusted earnings came in it at only $0.42 cents, a full dime short of analyst estimates of $0.52 per share.
A drop was not unexpected, but for many, a drop this quickly and this steep absolutely was. Yet, in risk-averse Hollywood, even worse than the hit to the bottom line is what this drop seems to represent: An end to the YA adaptation fad.
Lionsgates' YA Gravy Train Running on Fumes
It's hard to imagine today, but the massive success of Twilight was a shock for the boutique film distributor back in 2008, one that they successfully rode through the end of 2012, thanks to the fiscally brilliant move to split up the last film in the teen vampire melodrama into two parts.
That The Hunger Games also premiered in 2012, and became an even bigger juggernaut just as the vein on Twilight was running dry was incredibly fortuitous. It helped establish Lionsgate as the go-to studio for YA adaptations-turned international blockbusters. Now, it's 2016, and the gravy train has long since pulled into the station.
Audiences appear to finally be getting wise to the cynical (but again, wildly lucrative) practice of elongating the final chapter in a series so that it can be made into two films, as The Hunger Games: Mockingjay, Part 2; Revenge of the Subtitle rather notably underperformed. Granted, it still made a handsome $280 million domestically, and $652 million globally for the studio, but there are a few caveats that make those multiple millions a bit less satisfying.
Notably, Mockingjay, Part 2 made less than Mockingjay, Part 1, despite being more well-received, and being the final film in the series, which is usually good for an extra $50 - $100 million or so for these Hollywood blockbuster serials (See, Harry Potter, Lord of the Rings, etc). In fact, it was the worst performing film in the entire Hunger Games series, which doesn't bode well, considering reports that studio heads have already been looking for ways to keep the series - and thus, their annual yachting excursions - going for the foreseeable future.
Fans of the Suzanne Collins book series might very well be wondering how Lionsgate could extend the series anyway, considering the story comes to a pretty definitive end with
Mockingjay
. That's why these people aren't studio executives, who increasingly seem to assume that putting the words "Hunger Games," "Hobbit," or "Star Wars" on a product is enough to ensure it will be a hit. And while they're frequently correct, (see, everything Marvel has made since
Iron Man
), the performance of
Mockingjay, Part 1
, and especially
Part 2
suggest that's not quite the case. Eventually, audiences start to get wise...and
so do investors
.
DISCLOSURE: The views and opinions expressed in this article are those of the authors, and do not represent the views of equities.com. Readers should not consider statements made by the author as formal recommendations and should consult their financial advisor before making any investment decisions. To read our full disclosure, please go to: http://www.equities.com/disclaimer