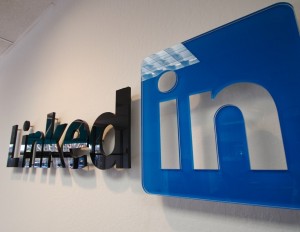 Momentum for shares of the career-oriented social media company LinkedIn (LNKD) could be in for a rough Friday after the company's largely positive earnings report was undermined by a disappointing outlook for the rest of the year.
LinkedIn netted $22.6 million, $0.20 per share on revenue of $324.7 million during Q1 2013, versus earnings of $5 million, or $0.04 per share on revenue of $188.5 million in the prior year period.
Earnings, after adjustments, were $0.45 per share, putting the company significantly ahead of estimates of $0.30 per share. Additionally, LinkedIn's revenue was up over 70 percent from the previous year, and beat expectations of $317.6 million.
Shares closed on a 3.52 percent gain to $201.67 in anticipation of the release of the company's financials, but plummeted in late trading by 10 percent, as the snag in the report was LinkedIn's downward revision of its current quarter expectations.
The company had forecasted earnings for the current quarter of $77 to $79 million while an average of analysts' expectations had been at nearly $85 billion. At the same time, the company revised its revenue outlook downward to between $342 and $347 million, shy of the average $359.7 million estimate.
For 2013, the company increased its original guidance range for revenue by $20 million, to from $1.43 to $1.46 billion, but even that figure was below analysts' forecasts of $1.5 billion.
Since LinkedIn went public two years ago, the company has seen shares increase from their original price of $45 to Thursday's record-high close, and are up more than 75 percent in 2013 alone.
DISCLOSURE: The views and opinions expressed in this article are those of the authors, and do not represent the views of equities.com. Readers should not consider statements made by the author as formal recommendations and should consult their financial advisor before making any investment decisions. To read our full disclosure, please go to: http://www.equities.com/disclaimer