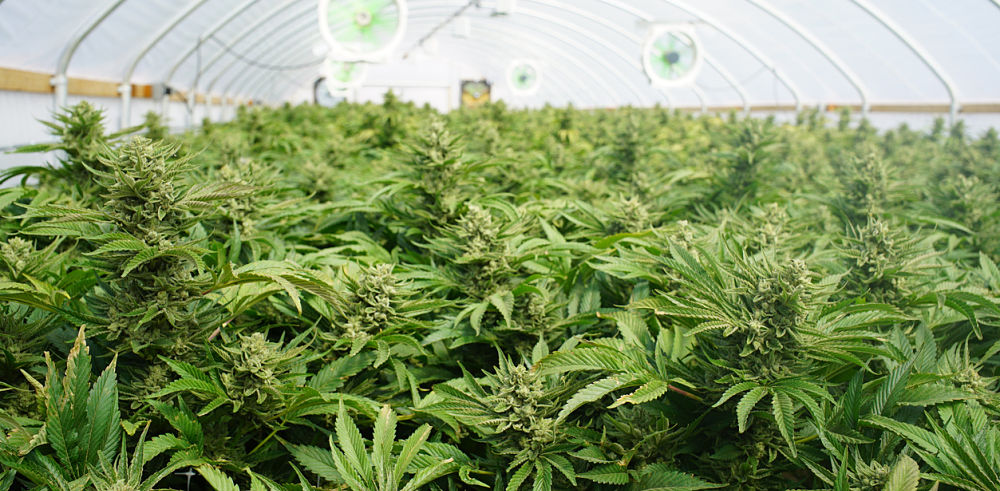 There are numerous investment opportunities in the Canadian and United States cannabis markets, but for those looking for an international play, things get a little trickier. LGC Capital Ltd. LGGCF, a Canadian-based investment firm standing for "Legal Global Cannabis", represents a chance for investors to access the medical cannabis markets in Jamaica, Italy, Australia and Switzerland.
One of the most interesting opportunities under the LGC umbrella is the Italian company, EasyJoint. LGC owns a 47% share in the Parma-based Italian company. EasyJoint controls about 85% of the legal, CBD market in Italy with 450 retail points of sale and 11 EasyJoint stores across Rome, Milan and other Italian cities. Of course, the Italian hemp market is slightly confusing as the plant is legal but smoking and eating it are illegal. Hence, specialty shops sell CBD (Italians call this "cannabis light" as it has high CBD and below 0.02 THC) as a "keepsake."
Working within these margins was essentially invented by EasyJoint, which was well documented by the New York Times. EasyJoint products consist of over 150 branded items ranging from high-CBD dry cannabis flowers to CBD oils and edibles, and the unaudited revenues from the Italian company look strong with over €4 million in sales by the end of October at 19.7% profit margin.
The above image is from the company Investment Deck.
The company has an additional investment in San Remo, Italy called Evolution Bnk. The investment is a legal cannabis producer with a 70,000 square-foot greenhouse along with 20,000 square-foot research facility in Pavia, Italy. Evolutions Bnk is B2B distributing CBD products across the country and into other European nations.
Setting Up Shop in Switzerland and Jamaica
Heading North, LGC has a 30% stake along with 5% royalty in Viridi Unit SA in Switzerland maker of One Premium Cannabis brand. The company has 500 locations across Switzerland and their growing process uses a proprietary breeding system for its high quality, high-CBD strains and seeds that comply with the Swiss regulations of than 1% THC and European Union regulations of less than 0.02% THC (the company's recent harvest yielded 2,700 kg of high-CBD dried cannabis flowers). Viridi also has a flagship CBD cosmetic brand that will hit the market this year.
In Jamaica, the company is growing cannabis in the heart of Montego Bay at Global Canna Labs. LGC has $2.5 million secured debentures which it believes it will convert into 30% interest in the company along with 5% in royalties. The operation is expecting to yield approximately 14,000 kg of dried cannabis in 2019.


View this post on Instagram
Montego Bay, Jamaica
A post shared by LGC Capital (@lgc_capital) on
Lastly, the company has a solid
operation well underway in Perth, Australia. The company is Little Green
Pharma, which the company now owns 14.99% of after increasing to that number
from 11.91%. The company completed their first harvest in 2018 and are in the
process of their second harvest. Also, in 2018, Little Green Pharma was the
first company permitted by Australia's Therapeutic Goods Administration to sell
Australian grown medical cannabis products.
LGC is looking to take the sum total of these operations and roll them all into LGC Capital precisely as each of these operations firms up their foundations and begins to expand.
"During 2018, LGC strengthened its team with industry professionals from the cannabis and international tobacco sectors. These individuals are advancing our corporate goal of creating a solid footprint for our global operations," stated John McMullen , CEO of LGC Capital. "The aggressive investment strategy adopted by LGC in 2018 has positioned LGC as a recognized global leader and as such we are now being approached by numerous potential strategic partners wanting to align with us. We believe that this coming year will see our investee companies announce many supply agreements, expand their growing operations and ultimately accelerate revenue and profits."
These investments, especially the flourishing Italian market, make LGC a company to watch as these investments from 2018 begin to color out.