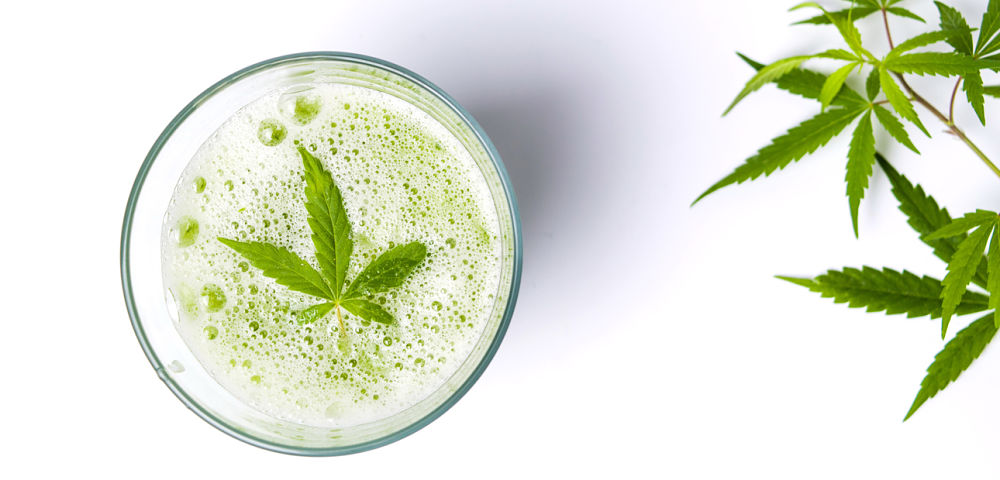 If you're not seeing the shifting acceptance and investment in the cannabis space, then you're simply not paying much attention. Major news, from the U.S.'s first marijuana-based drug approval to partnering deals to creation of new market segments (not to mention Canada legalizing recreational marijuana), has kept the sector top of mind for investors and consumers alike.
In June, the U.S. Food and Drug Administration approved GW Pharma's GWPH cannabis-based Epidiolex for certain types of rare epilepsy. Late in 2017, Beer and wine giant Constellation Brands STZ took a 9.9% stake in Canopy Growth Corp. CGC WEED:CA for the purpose of exploring cannabis-infused beverages. Constellation Brands has seen $700 million in gains already from that prescient investment. Last week, Molson Coors TAP got in the fray, with its Canadian unit partnering with Canadian cannabis producer The Hydopothecary Corp. HEXO:CA to evaluate creating non-alcoholic, cannabis-infused beverages.
Lexaria Biosciences LXRP LXX:CNX has its hat in the cannabis-infused beverage arena too, partnering with Hill Street Beverage Company at the start of August. Per the deal, Lexaria is licensing its DehydraTECH™ technology on a semi-exclusive basis for five years to Hill Street Beverage to produce a line of cannabis-infused alcohol-free beverages for Canadian distribution (subject regulatory approval).
Terms of the agreement were kept confidential, although Lexaria disclosed that $56,250 (C$73,497), a portion of the licensing compensation, was being delivered via 419,982 shares of Hill Street.
Hill Street is already an award-winning maker of alcohol-free wine and beer. What most people may not realize is that Hill Street drinks have one-third of the calories in typical beer and wine, plus include important antioxidants, vitamins and even electrolytes and carbohydrates the body needs. To that end, the company quips that it can help a person recover from a workout, without sacrificing any of the taste of alcoholic beer or wine.
Now, the plan is to add cannabidiol (CBD) to the bevvies. CBD has long been a topic of debate over its medical benefits, with opponents saying it has zero medical uses. However, the FDA silenced those critics with the approval of Epidiolex, GW Pharma's oral solution for the treatment of seizures associated with two rare and severe forms of epilepsy.
As more research of CBD is conducted with restrictions of cannabis being loosened lately, it can certainly be theorized that additional benefits of CBD long-suspected by users will be realized in the clinic.
Lexaria's patented DehydraTECH™ has been shown to be unique and quite powerful as a new delivery technology. "Our proven ability to render full spectrum cannabis and hemp oil into a water-soluble ingredient with no impact on the taste and smell of complex beverages like wine enables Hill Street to produce adult format beverages that will give consumers the recreational experience of cannabis, while enjoying tastes and experiences consistent with consuming traditional wine, beer and other adult format beverages," said Chris Bunka, Lexaria CEO in a statement on the partnership.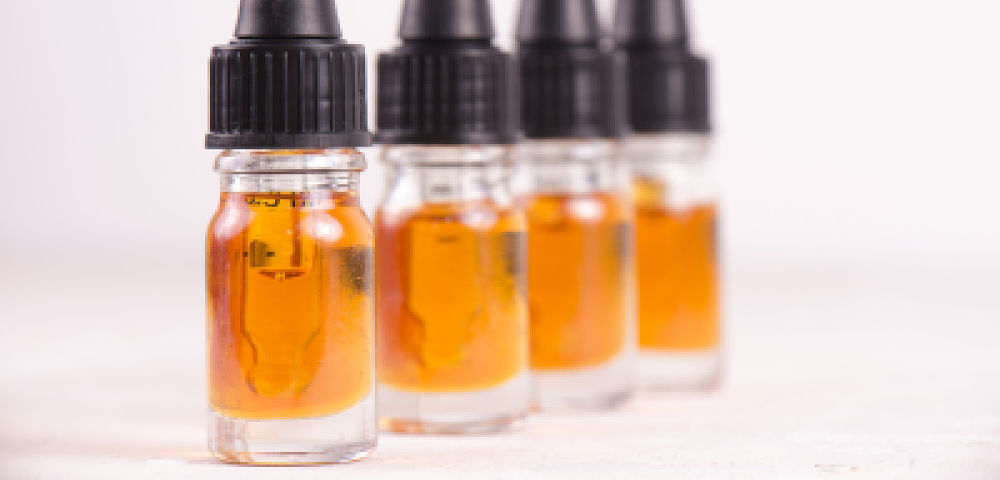 Can't Argue with Science

When describing the usefulness of technology, drugs or other things to the body, scientists like to use words like "bioavailability" and "pharmacokinetics." In the simplest sense, these words describe the amount of the beneficial components of a product making it into the body (how much is "bioavailable" for use) and how it is metabolized (how fast into and out of the body). Obviously, the more of the "good stuff" that makes it quickly into the body, the better.
This is where Lexaria could have a competitive advantage with their delivery technology, DehydraTECH™. As aforementioned, the company already knows it can be used in CBD-infusion applications without altering taste or smell. Lexaria has taken things even further, conducting clinical research to better understand the bioavailability and pharmacokinetics underscoring DehydraTECH™.
What they're recently discovered is compelling, to say the least.
In a completed 12-person human clinical trial, scientists compared a 90 milligram dose of TurboCBD™, Lexaria's proprietary, DehydraTECH™ powered, CBD fortified hemp oil capsule, to a 90 mg positive control formulation (essentially generic CBD without using DehydraTECH™) in healthy volunteers. The purpose, amongst other things, was evaluation of the degree and speed of CBD absorption into blood plasma and potential cardiovascular and cognitive performance enhancements.
Upon scheduled analysis across six hours after consumption, it was clear that TurboCBD™ capsules were absorbed much more efficiently, delivering 317% more CBD to blood at 30 minutes post-ingestion. At 60 minutes, the TurboCBD™ capsules delivered more CBD in blood (38.8 nanograms per milliliter) than the comparator was able to deliver it any point in the study. At 90 minutes, CBD in blood via TurboCBD™ capsules reached 53.0 ng/mL, nearly doubling the 28.5 ng/mL available through the positive control capsules.
At no point in the six-hour study did the comparator deliver more CBD to the blood that TurboCBD™.
While the Lexaria study looked at a 90 mg dose of TurboCBD, management took the liberty of extrapolating the data for a top-level comparison to a Mount Sinai study that evaluated 400 mg and 800 mg doses of orally administered CBD supplied by GW Pharma.
This study showed a peak at three hours post-consumption of 181 ng/mL for the 400 mg dose and 221 ng/mL for the 800 mg dose. Adjusted to match the 90 mg dose of TurboCBD™ in the Lexaria trial equated to 24.87 ng/mL and 40.77 ng/mL, respectively. In the Lexaria study, CBD in the blood peaked at 56.0 ng/mL at 120 minutes post-consumption.
The speed at which the CBD reached the bloodstream was also greatly in favor of TurboCBD™. At 30 minutes following consumption, Lexaria estimates that the TurboCBD™ concentration-adjusted CBD blood level to have been over 900% higher than the levels achieved in the Mount Sinai study.
It was noted that the Mt. Sinai data could have been potentially influenced by concomitant opioid administration within the study.
Other data from the study is still being collected and analyzed, which will provide further insight on the pharmacokinetics, as well as cognitive and cardiovascular effect.
The in-man study further validated laboratory research indicating the DehydraTECH™ technology routinely outperforms comparators in drug delivery, which should provide a greater therapeutic benefit to consumers. Furthermore, Lexaria management believes that if the active cannabinoid studies were tetrahydrocannabinol (THC) instead of CBD, the results would be similar. THC is the cannabinoid in cannabis responsible for the psychotropic "high," associated with marijuana. With recreational marijuana legalized in nine U.S. states, the District of Columbia and throughout Canada starting in mid-October, the potential to more efficiently deliver THC in products could represent a large commercial opportunity to Lexaria for DehydraTECH™.
---
In the interest of full disclosure, we call the reader's attention to the fact that Equities.com, Inc. is compensated by the companies profiled in the Spotlight Companies section. The purpose of these profiles is to provide awareness of these companies to investors in the micro, small-cap and growth equity community and should not in any way be considered as a recommendation to buy, sell or hold these securities. Equities.com is not a registered broker dealer, investment advisor, financial analyst, investment banker or other investment professional. We are a publisher of original and third party news and information. All profiles are based on information that is available to the public. The information contained herein should not be considered to be complete and is not guaranteed by Equities.com to be free from misstatement or errors. The views expressed are our own and not intended to be the basis for any investment decision. Readers are reminded to do their own due diligence when researching any companies mentioned on this website. Always bear in mind that investing in early-stage companies is risky and you are encouraged to only invest an amount that you can afford to lose completely without any change in your lifestyle. Equities has been compensated with cash, common shares and/or warrants for market awareness services provided.