​Lexaria Biosciences' New Structure Harnesses Potential to Disrupt Multiple Billion-Dollar Major Markets
Spotlight Companies Follow |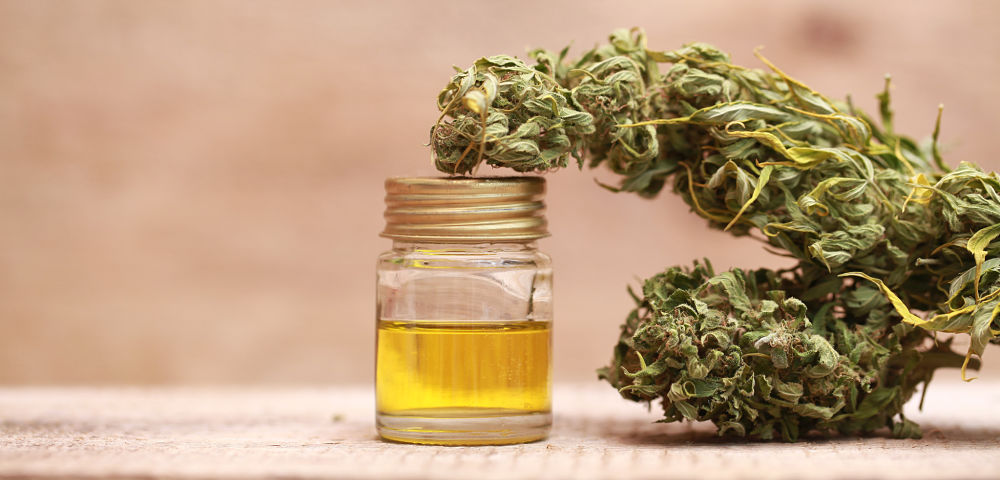 As the cannabis market expands, companies are racing to create alternative products like beverages and consumables to appeal to a wider audience. The large investments of alcohol giants like Molson Coors TAP and Constellation Brands STZ have only intensified the race to create the first popular cannabis-infused product that really connects with the mass market. The data support the beverage market, with reports from Canaccord Genuity Group Inc. predicting beverages to comprise 20% of the market and exceed $600 million in sales by 2022. In fact, slow progress toward this venture is partially related to the taste and odor profiles of cannabis oils, which can be earthy and hard on the palate due to the terpenes and lipophilic compounds they contain.
One key name in this race is Lexaria Biosciences (LXX:CNX/LXRP). The drug delivery platform innovator's proprietary DehydraTECH™ technology has been clinically proven to not only mask unwanted flavors and odors but do so without additives or added sugar while simultaneously improving bioavailability and the speed of metabolism.
DehydraTECH™ has shown disruptive results, continually besting comparative delivery platforms in bioabsorption rates, speed of onset and even successfully delivering active ingredients through the blood-brain barrier.
This patented technology has proven to be so versatile in range that Lexaria recently announced the creation of four specific, wholly-owned subsidiaries that will focus on the specific needs of each individual sector while also creating licensing and royalty opportunities as the company plans to ambitiously manage 150–200 patent applications across the globe over the next two years (The company currently has over 50 applications across 10 patent families, plus eight patents granted and four new patents expected to be granted before the end of the year).
The subsidiaries are Lexaria CanPharm Corp., Lexaria Nicotine Corp., Lexaria Hemp Corp. and Lexaria Pharmaceutical Corp. Here is a breakdown of each subsidiary and their disruptive potential.
Lexaria's cannabis division boasts one of the largest patent portfolios in the industry. The company has successfully signed accretive licensing deals with cannabis companies that are using DehydraTECH to gain an edge on the competition. For example, Nuka Enterprises LLC, a cannabis chocolate purveyor, employs DehydraTECH in its award-winning 1906 chocolate products. The 1906 brand is renowned for its fast-acting onset, and Lexaria's technology has allowed the chocolate brand to rise to one of Colorado's most notable brands, available in more than 150 locations. The two companies renewed their licensing agreement in late April this year to extend another 10 years, which will see 1906 expand outside of Colorado to Nevada, California, New Jersey and Massachusetts.
Similarly, Lexaria in July closed a five-year licensing agreement with Hill Street Beverage to produce a cannabis-infused, alcohol-free beverage for Canadian distribution. The award-winning Hill Street Beverage is strategically positioned for a demographic of young professionals who might swap out a casual glass of beer and wine for this THC-infused offering. Lexaria is aiding this "substitution effect" with a scientifically crafted product, keeping it at the forefront of cannabis beverage design.
"Our proven ability to render full spectrum cannabis and hemp oil into a water-soluble ingredient with no impact on the taste and smell of complex beverages like wine enables Hill Street to produce adult format beverages that will give consumers the recreational experience of cannabis while enjoying tastes and experiences consistent with consuming traditional wine, beer and other adult format beverages," said Chris Bunka, Lexaria CEO, in a statement on the partnership.
As alluded to above, this is a burgeoning industry for cannabis edibles (the non-flower market is now worth $3 billion, with candies, beverages and baked goods accounting for $450 million) that estimates show could post a CAGR of 25% until 2022, and Lexaria CanPharm can make a considerable impact with first-class licensing technology.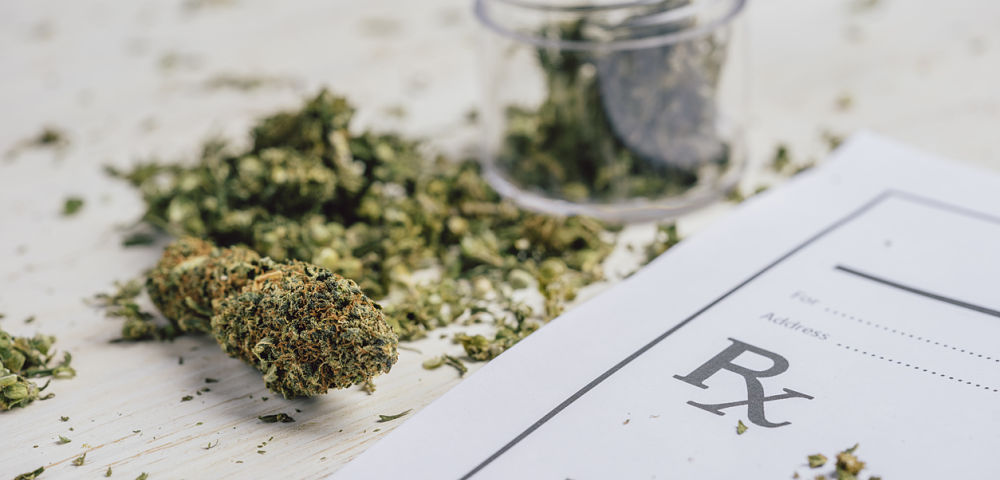 If cannabis is a big market, then nicotine is mammoth. The more than $750 billion tobacco industry is evolving before our eyes as the Federal Drug Administration is shifting the paradigm in policy by escalating pressure on manufacturers to wean tobacco users off combustible tobacco products.
"We saw an important opportunity," FDA Commissioner Scott Gottlieb said in a statement this September. "We saw a chance to leverage the potential benefits of new and non-combustible technology to allow more adults to get nicotine from sources that could pose a lot less harm than smoking cigarettes. We continue to believe in this central concept."
Lexaria Nicotine has a battery of patents that could make an immediate impact in the smoke cessation market by offering healthier consumer nicotine-delivery products that meet FDA-stated goals of reduced levels of nicotine. The first set of research studies indicated a prolongation of nicotine effectiveness with the Lexaria formulation, which could be beneficial to control cravings over an extended time period from a single edible nicotine dose.
Furthermore, according to the company's recent press, Lexaria has been in contact with companies in the tobacco industry since 2017, and it is not hard to see why as the DehydraTECH platform has consistently shown itself to be best-in-class. Moreover, large tobacco corporations are searching for reduced-risk alternatives to keep revenues in-house as there are currently no viable product categories on the market.
Subscribe to get our Daily Fix delivered to your inbox 5 days a week
At the end of August, the company released further results from a second test on its DehydraTECH™ platform from an in vivo study demonstrating 90.2% more nicotine in the bloodstream at the 10-minute mark than the control. In addition, the study showed Lexaria's formulation was 4x faster at reaching peak levels in brain tissue and delivered 195% more nicotine across the blood-brain barrier. The breakthrough to the blood-brain barrier also has the potential for Lexaria to meet a need in the medical community specifically for neurological disorders.
"Lexaria's DehydraTECH delivery technology continues to demonstrate its superior effectiveness in delivering nicotine without the need for combustion or the need for inhalation whatsoever," added Bunka in a press release from September. "DehydraTECH is demonstrating significant effectiveness in delivering nicotine into the bloodstream much more rapidly than we thought possible and at levels approaching two times more effective than controls. If we can develop viable ingestible alternatives to cigarette smoking, we could help hundreds of millions of people avoid many of the disease states associated with smoking, and I cannot imagine a more rewarding destiny bestowed upon our company."
The aforementioned recent second-generation study conducted by a neutral, third-party laboratory was consistent with previous test results from this year. The overall results were an important breakthrough for the company, prompting Lexaria to file two patent applications for: "Enhancement of Delivery of Lipophilic Active Agents Across the Blood-Brain Barrier and Methods for Treating Central Nervous System Disorders" and "Lipophilic Active Agent Infused Tobacco Leaves and/or Tobacco Materials and Methods of Use Thereof."
All told, Lexaria Nicotine has a clinically proven delivery platform that has the potential to be in high demand for an industry on the cusp of change. The smoking cessation market is forecasted to reach more than $20 billion by 2024, with recent surveys showing that 70% of U.S. smokers considered quitting in the past year and 44% of those attempted to quit. As shown above, Lexaria Nicotine has a unique chance to license its delivery platform technology for both nicotine replacement therapy and alternative products.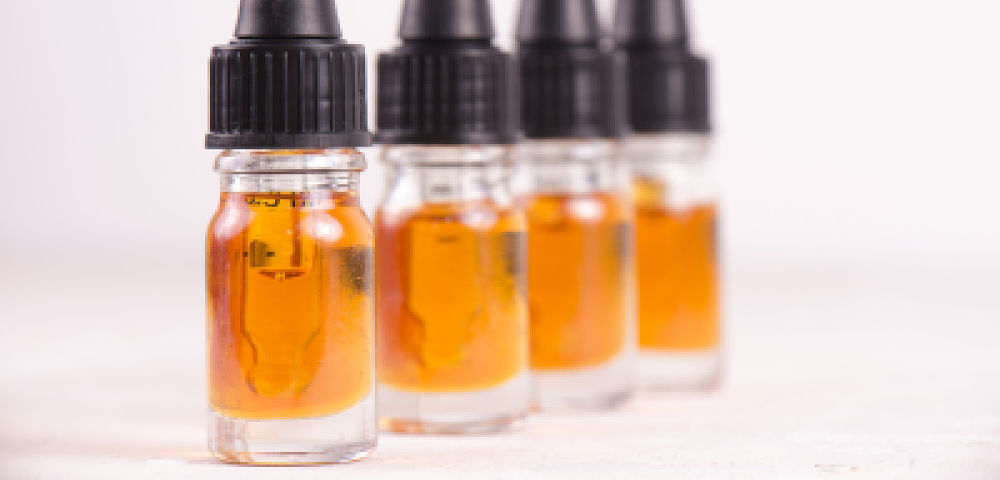 It is no secret that cannabidiol—a non-psychoactive compound most often extracted from hemp and often referred to as "CBD"—is on the rise. With U.S. Senate Majority Leader R-Mitch McConnell backing the 2018 Hemp Farm Bill, which would legalize hemp farming and remove it from the controlled substances list, more and more companies are using CBD in everyday products and even spurring new research on its effects.
Already, CBD has shown validity as a pain reliever, stress-reliever, inflammation aid and even shown remarkable results treating neurological disorders, as in the FDA-approved childhood epilepsy drug Epidiolex from GW Pharmaceuticals. Lexaria Hemp is strategically positioned in this space with an extensive database of information from numerous controlled, well-designed in vitro, in vivo studies. In 2018, Lexaria completed one of the world's first human clinical, double-blinded, placebo-controlled investigations into hemp extracts treated with DehydraTECH processes (in which the company used its in-house brand of CBD capsules, Turbo CBD™). That human test demonstrated Lexaria's tech delivered 317% more CBD in the bloodstream in just 30 minutes.
Based on insights from this research, Lexaria is planning to launch a game-changing, new brand at the MJBiz Conference in Las Vegas in mid-November. This is exciting news for the company and for everyone interested in using CBD as Lexaria's robust bioabsorption rates and total delivery platform can truly unlock the full power of the substance.
Lexaria Hemp will also advance its Vipova Tea and Coffee brand, which uses proprietary technology to deliver full-spectrum hemp oil through black teas like Yunnan or Earl Grey.
Nonsteroidal anti-inflammatory drugs, or NSAIDs, are the most common and effective method for treating pain. The drugs are processed in the liver and actually require high quantities of active ingredients to offset the loss of bioavailability after liver processing.
Lexaria Pharmaceutical has the intention to use the DehydraTECH platform to improve NSAIDs by lowering the amount of active substance used due to the technology's ability to bypass the liver. With the opioid epidemic taking more and more lives each year, the possibility of controlled and targeted NSAIDs could save lives and immediately lower drug dependency. Lexaria Pharmaceutical is researching the potential of the DehydraTECH platform specifically designed for NSAIDs and the possibility of creating a whole new drug delivery platform.
Besides NSAIDs, Lexaria Pharmaceuticals will also look to create alternative delivery methods in the vitamin market, which was worth more than $100 billion last year in the U.S. alone. Fat-soluble vitamins like vitamins A, D, K and E are more difficult to absorb into the body because they are not water soluble, and manufacturers even employ synthetics and other variants to improve bioavailability. Lexaria Pharmaceutical is looking to offer an alternative formulation for fat-soluble vitamins using its delivery platform technology to provide better results and healthier, more pure compositions.
In total, these four subsidiaries have the potential to disrupt four very lucrative commercial markets. Furthermore, two of those markets—nicotine and cannabis—are in the middle of transformational periods in which emerging technology like Lexaria's could be the catalyst for innovative new products. It is worthwhile for potential investors to stay abreast of the company's endeavors as the company has seen a more than 300% increase over the last 365 days, and there may be much more growth on the horizon.
In the interest of full disclosure, we call the reader's attention to the fact that Equities.com, Inc. is compensated by the companies profiled in the Spotlight Companies section. The purpose of these profiles is to provide awareness of these companies to investors in the micro, small-cap and growth equity community and should not in any way be considered as a recommendation to buy, sell or hold these securities. Equities.com is not a registered broker dealer, investment advisor, financial analyst, investment banker or other investment professional. We are a publisher of original and third party news and information. All profiles are based on information that is available to the public. The information contained herein should not be considered to be complete and is not guaranteed by Equities.com to be free from misstatement or errors. The views expressed are our own and not intended to be the basis for any investment decision. Readers are reminded to do their own due diligence when researching any companies mentioned on this website. Always bear in mind that investing in early-stage companies is risky and you are encouraged to only invest an amount that you can afford to lose completely without any change in your lifestyle. Equities has been compensated with cash, common shares and/or warrants for market awareness services provided.

DISCLOSURE: The views and opinions expressed in this article are those of the authors, and do not necessarily represent the views of equities.com. Readers should not consider statements made by the author as formal recommendations and should consult their financial advisor before making any investment decisions. To read our full disclosure, please go to: http://www.equities.com/disclaimer.
Market Movers
Sponsored Financial Content