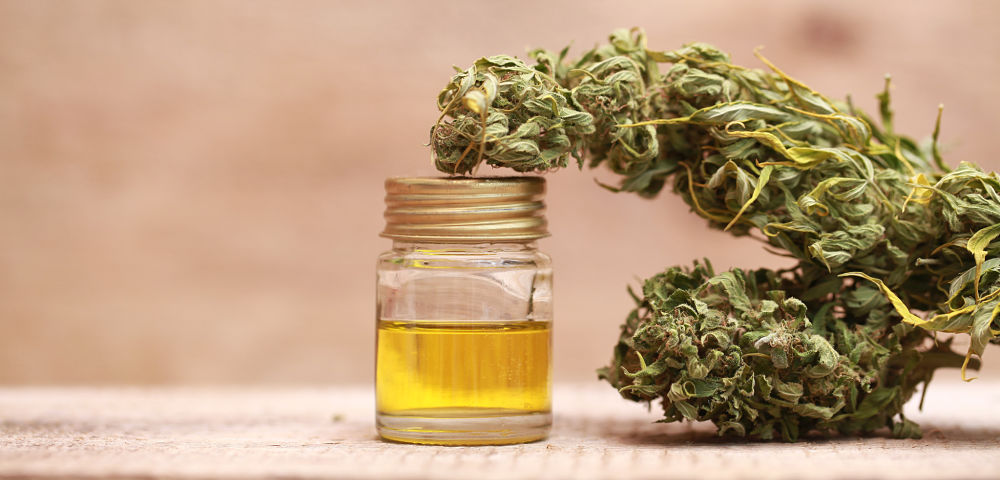 Evolution has gone to extraordinary lengths to protect the human brain. Our thick skulls and cerebrospinal fluid encase this valuable organ, protecting it from physical injury; however, one invisible layer of protection that is often forgotten about is the blood-brain barrier.
As the name indicates, the blood-brain barrier safeguards the brain tissue from pathogens and toxins circulating in the blood. The physiological barrier is coordinated by a series of physical, transport and metabolic properties possessed by the endothelial cells that form the walls of the blood vessels. Essentially, the endothelial cells act as a narrow doorway, only allowing select molecules and gases to pass through to the brain.
This heavily restricted barrier allows the central nervous system to maintain homeostasis, but it also acts as an impediment for necessary drug delivery during treatment for mental and neurological disorders like Parkinson's and Alzheimer's. Finding a safe passage for treatment through the blood-brain barrier has mostly stymied researchers as many carriers degrade the payload, making the pharmaceutical ingredients far less effective. But recently, Lexaria Bioscience Corp. LXX:CNX LXRP has employed its innovative DehydraTECH™ to enable a passageway into this highly restricted and delicate area of the body.
Using DehydraTECH to Fight Neurological Disorders
The Kelowna-based company has continued to demonstrate itself as a leader in research and development, and on the issue of permeating the blood-brain barrier, Lexaria's technology has once again proven its viability.
In late June, laboratory testing of nicotine in vivo (animal) specifically supported by the company's DehydraTECH™, a platform specializing in rapid onset and maximum bioavailability and bioabsorption, showed heightened concentration of nicotine in the brain tissue versus nicotine delivery in controls not utilizing the proprietary technology. In fact, DehydraTECH™ increased nicotine delivery by 560%
According to the company, the nicotine studies provided evidence of effectiveness in crossing the blood-brain barrier. In addition, these surprising results led the company to apply for a patent titled: "Enhancement of Delivery of Lipophilic Active Agents Across the Blood-Brain Barrier and Methods for Treating Central Nervous System Disorders." Lexaria's patent application for the blood-brain barrier is roughly its 50th worldwide, which is a feat in its own right, but also speaks to the company's expansive portfolio of intellectual property.
Moreover, these laboratory results have a two-fold effect. First and foremost, Lexaria's technology could be instrumental in delivering life-saving therapies and pharmacological treatments for brain disease if it proves effective in delivering other drugs as it has demonstrated with nicotine. DehydraTECH™'s breakthrough across the blood-brain barrier could be vitally important, as it could potentially become one of the most effective methods for reaching the central nervous system. Current methods like liposome delivery through the blood-brain barrier can be problematic as the molecules are often too large to fit between the endothelial cells, while synthetic polymers, another method, offer inaccurate payload delivery placement. These shortcomings have opened the door for Lexaria to showcase its revolutionary platform in this important area of need in the medical community.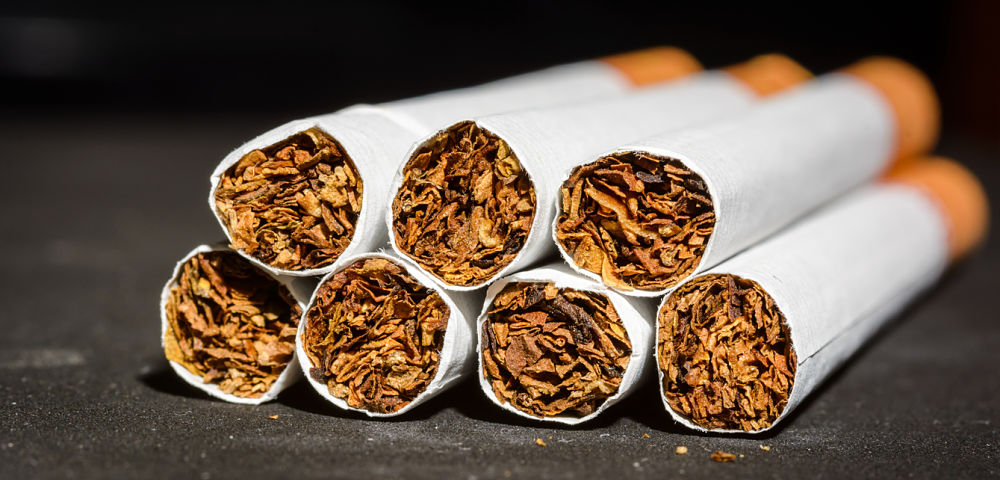 At the Forefront of the Paradigm Shift in Tobacco Consumption
The second opportunity for Lexaria based on the laboratory testing is related to nicotine. The primary purpose of the controlled laboratory test in Philadelphia that elucidated the findings on the blood-brain barrier was actually geared toward its non-combustible tobacco-alternative initiative.
Lexaria has been working to improve the nicotine delivery system for tobacco users by avoiding the burning or smoking of the substance. By using a pill or other oral/edible ingestion and removing the act of tobacco combustion and inhalation, people are spared from the deadly tar and carcinogens that can lead to disease and death. And, because its delivery technology is so effective, Lexaria hopes that tiny quantities of nicotine might be capable of substituting for larger, less effectively-delivered doses.
In April, employing DehydraTECH™, Lexaria saw top-line results on its patented edible nicotine dose. The nicotine delivery method, a formulation of nicotine polacrilex with DehydraTECH™ enhancement, demonstrated 148% gain in peak Cmax nicotine delivery, 1,160% faster delivery of peak Cmax nicotine to the bloodstream and the previously mentioned 560% in nicotine delivery to the brain compared to controls.In addition, DehydraTECH™ also saw subjects with lower levels of nicotine in urine and lower quantities of key liver metabolites, suggesting bypass of first-pass liver metabolism.
According to the company, if these results can be replicated in human patients, Lexaria's technology could prove effective in elevating blood nicotine levels through edible formats much more quickly and substantially than previously thought. This product could provide a viable and safer alternative for regular nicotine use, but also act as a more rapid and palatable nicotine craving solution versus the patches, gums and medications currently available on the market. It's important to note that there are no existing edible nicotine products because they typically take too long to digest, offer an extremely bitter flavor, causes digestive upset, and don't deliver enough of the payload into the bloodstream. The test results in Philadelphia proved that Lexaria has once again created a solution to what had been thought to be an unsolvable problem.
The time might be doubly appropriate, as the Federal Drug Administration recently outlined a dramatic new plan to reduce addiction to cigarettes and tobacco-related disease and death.
"The overwhelming amount of the death and disease attributable to tobacco is caused by addiction to cigarettes. Addiction causes long-term sustained use, but it's exposure to the harmful chemicals from combustion that causes disease," said FDA Commissioner Scott Gottlieb. "If we can get people who want access to nicotine onto medicinal products, for example, or products that don't have all the risks associated with combustion, we can save a lot of lives," Gottlieb added. "Bottom line, we must make it possible for current adult smokers who still seek nicotine to get it from alternative and less harmful sources."
These comments underscore an important shift in nicotine delivery methodology, and Lexaria could be strategically positioned to capitalize.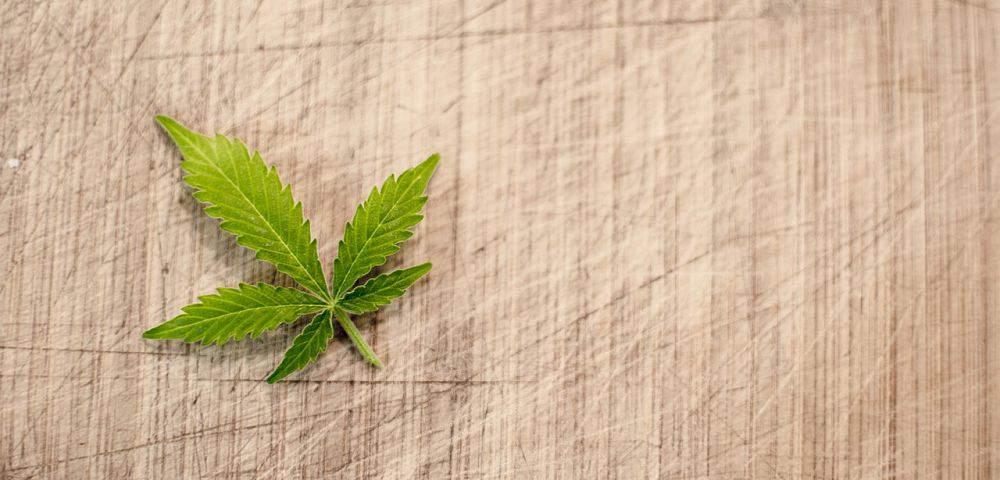 A Key Player in the Exploding CBD Market
Besides these significant updates, Lexaria continues to license out its disruptive DehydraTECH™ platform to the booming cannabis industry.
This is crucial for the industry as cannabis and hemp extracts are lipophilic, meaning that they typically require significant gastro-intestinal and liver processing time. Lexaria's delivery platform allows for precise absorption of cannabinoids, as the active substance goes undetected and is delivered through the lymphatic system, reaching the bloodstream and bypassing first-pass liver metabolism, which is the main barrier to edibles and other cannabinoids activating expeditiously.
In a similar study to the aforementioned nicotine study, DehydraTECH™ formulations demonstrated through in vitro and in vivo studies were found to increase intestinal bioabsorption of bioactive compounds by as much as 5-10 times and have demonstrated effectiveness in as little as 15 minutes after administering. Plus, in a blinded human taste-study, subjects also favored THC-concentrated chocolates with Lexaria's technology versus a commercial dextrin absorption enhancer, stating a clear preference on taste and effectiveness.
Taste might seem minor in the scope of things, but cannabis oils can leave a lasting earthy and bitter flavor on the tongue, leading many patients to take breath mints with their cannabis products. Lexaria's technology masks these unwanted odors and flavors without the use of added sugar or artificial sweeteners, which is why the company has inked a new 10-year licensing deal with Nuka Enterprises LLC. Its 1906 Cannabis chocolate brand is sold at more than 150 locations, and these popular edibles are renowned for their fast-acting onset, ranking No. 3 for Colorado's preferred cannabis chocolate brand.
Lexaria also signed similar deals with GP Holdings, LLC. and Hill Street Beverage Co. Both companies operate in the cannabis-infused beverage market, where preserving rich taste and the sanctity of the original flavor profile is paramount.
"Having tasted our wines after Lexaria's infusion process, we found all of the complexity and richness of our beverages remains intact and virtually indistinguishable when comparing the infused products to the originals in blind taste and aroma tests," Hill Street CEO Terry Donnelly stated in the joint press release. "Once we experienced the end result, the decision to partner with Lexaria became very easy."
Cannabis beverage and comestible purveyors like Hill Street, GP Holdings and Nuka Enterprises are experiencing a race to the top as more and more consumers are interested in trying cannabis products but do not want to smoke. Lexaria Biosciences is proving to be a valuable tool to make harsh cannabis flavors disappear while also speeding up onset and maintaining potency. This innovative brand of biotechnology gives food and beverage companies an edge to stand out from competitors.
Altogether, Lexaria's DehydraTECH™ has exhibited vertical potential across the tobacco and cannabis industries, but could also play a significant part in treating neurological disorders. Yet, these enormous markets are still only the tip of the iceberg for the platform's applicability, which can be specifically formulated for vitamins, supplements, non-steroidal anti-inflammatory agents (NSAIDs), phosphodiesterase ("PDE5") inhibitors and other pharmaceutical ingredients. With a growing portfolio of IPs and a motivated R&D team, investors should keep close watch on this fast-moving company.
---
In the interest of full disclosure, we call the reader's attention to the fact that Equities.com, Inc. is compensated by the companies profiled in the Spotlight Companies section. The purpose of these profiles is to provide awareness of these companies to investors in the micro, small-cap and growth equity community and should not in any way be considered as a recommendation to buy, sell or hold these securities. Equities.com is not a registered broker dealer, investment advisor, financial analyst, investment banker or other investment professional. We are a publisher of original and third party news and information. All profiles are based on information that is available to the public. The information contained herein should not be considered to be complete and is not guaranteed by Equities.com to be free from misstatement or errors. The views expressed are our own and not intended to be the basis for any investment decision. Readers are reminded to do their own due diligence when researching any companies mentioned on this website. Always bear in mind that investing in early-stage companies is risky and you are encouraged to only invest an amount that you can afford to lose completely without any change in your lifestyle. Equities has been compensated with cash, common shares and/or warrants for market awareness services provided.