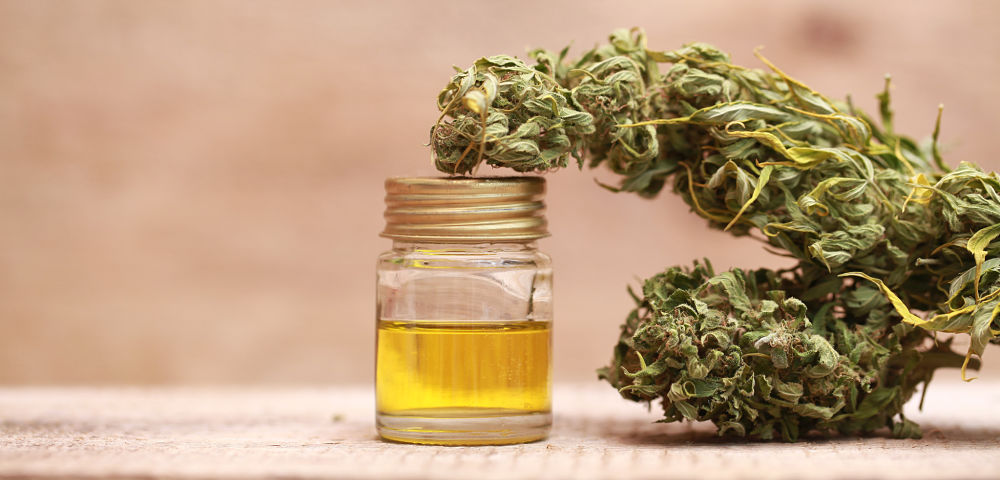 Be sure to read the rest of our featured cannabis coverage program here:
---
Cannabis edibles are growing at such a rapid clip that they are beginning to absorb a significant portion of cannabis sales across the country. In Colorado from 2014-17, cannabis flower sales fell from a 70% share to below 50% as legalization spurred a proliferation of new infused products like coffee, water, gum and assorted snacks. In fact, in California, Colorado, Oregon and Washington, the edibles market made $669 million in 2017 with 40% coming from candy sales and 21% from infused chocolate products.
Not surprisingly, David Downs, the editor of GreenState, a cannabis-centered blog in conjunction with the San Francisco Chronicle, sees the growth of cannabis edibles attracting large corporations like Frito-Lay and eventually democratizing into something akin to the alcohol market, where there are cheaper table wines and luxury bottles all in the same store. Already, the Specialty Food Association named edibles one of the top retail food trends of the year.
Yet, one issue within the meteoric rise of cannabis edibles is dosing. Cannabis and hemp extracts are lipophilic, meaning that they require significant processing time in the body. On average, edibles can take anywhere from 90-120 minutes to take effect, and even those timeframes are estimates that vary depending on a person's gastrointestinal health and the overall sensitivity of their endocannabinoid system.
One other factor to consider is that most lipophilic substances have inherently low bioavailability, meaning that only around 5% of edible cannabinoids successfully enter the bloodstream, thereby reducing the effectiveness of the original dosage. This lag in delivery time can lead to impatient users overshooting the mark and increasing dosages unnecessarily. Fortunately, Lexaria Bioscience Corp (LXX:CNX)(OTCQX:LXRP) is emerging as a biotechnology company with proven technology to dramatically improve cannabis delivery and consumption.
Lexaria's DehydraTECH™ platform has the ability to rapidly increase the speed of onset to 15-20 minutes, can quadruple the rate of bio-absorption and improves palatability by masking strong tastes and smells without sugar or other chemicals. As a testament to the diverse applications of the technology, the company today announced the creation of two wholly-owned subsidiaries—one to hold intellectual property of its nicotine and nicotine analogs, and another to hold IP related to delivery of non-steroidal anti-inflammatory drugs ("NSAIDs"), phosphodiesterase ("PDE5") inhibitors and other active pharmaceutical ingredients. The company said the proposed structure more suitably reflects the distinct customer bases and business applications for each subsidiary, and allows Lexaria to optimize its strategy as it relates to research, financing structure and industry partnerships.
Using Research-Tested Biotechnology to Make Cannabis Products Better

The company's proprietary biotechnology is versatile enough to work on cannabis, nicotine or even vitamins because it works on the molecular level, disguising itself by co-joining the payload substance with a fatty acid to effectively conceal the cannabinoid or other substance. For hepatic transport, where liver metabolism is acceptable, the company conjugates the payload with a microquantity of a medium chain fatty acid; with lymphatic transport, where faster action is desired, and the liver needs to be avoided—like in the case of cannabinoids—the company uses a longer chain fatty acid.
The latter methodology allows for precise absorption as the active substance goes undetected and is absorbed through the lymphatic system, reaching the bloodstream and bypassing first-pass liver metabolism, which is the main barrier to edibles and other cannabinoids activating expeditiously.
81624029684158
According to controlled studies, DehydraTECH™ formulations have been shown through in vitro and in vivo studies to increase intestinal bioabsorption of bioactive compounds by as much as 5-10 times and have demonstrated effectiveness in as little as 15 minutes after administering. In addition, in a blind human study, subjects also favored THC-concentrated chocolates with Lexaria's technology versus a commercial dextrin absorption enhancer, stating a clear preference on taste and effectiveness.
Recently, Lexaria has added new patents to its significant volume of intellectual property. The company has more than 40 patents issued or pending across the globe, and in late May, the company added two new U.S. patents and will be receiving three new Australian patents by Aug. 17.
In the U.S. and Australia, Lexaria will have a total of four patents that all specifically protect "food and beverage compositions infused with lipophilic active agents and methods of use thereof." In addition, Lexaria announced in the same press release that the Australian patents expand their IP to include both psychoactive and non-psychoactive cannabinoids, nicotine, non-steroidal anti-inflammatory drugs and even a series of vitamins.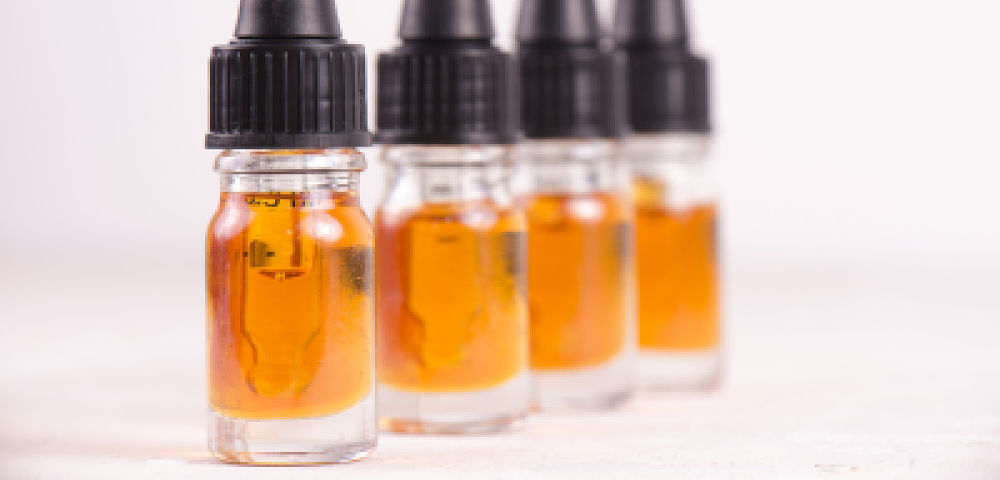 It is important to consider that these recent Australian patents for Lexaria come at a crucial time as national debate rages over legalizing cannabis. In April, a proposal by one of the country's major political parties, the Green Party, was set to legalize cannabis for recreational purposes, but the ruling government quashed the idea. However, many believe that this recent injunction will not stop the debate, and recently, a major leader in the Northern Territory even put his support behind cannabis legalization.
Another important dynamic to consider is that Lexaria's research is financially backed by the Canadian government's National Research Council. Notable recent proprietary breakthroughs including using DehydraTECH™ in absorbing drugs through the skin. Testing showed transdermal absorption of cannabidiol with DehydraTECH™ bested other market alternatives, which could lead to improving existing products, like creams and cosmetics. In the tests, Lexaria's technology increased CBD permeability by 225% compared to leading penetration enhancers.
In recent animal studies, Lexaria also discovered it's technology was able to deliver over 500% nicotine into brain tissue than a control formulation, potentially opening the door to nicotine replacement products never before possible in the multi hundred-billion nicotine and tobacco markets.
In addition, Lexaria's in-house CBD supplement, TurboCBD™, has commenced a human clinical study in Europe to test the capsules' cardiovascular and cognitive health effects. The study will employ the latest clinical evaluation techniques to provide pharma-level pharmacokinetic and pharmacodynamic performance data of TurboCBD™, including blood sampling, physiological measures, cognitive function testing and cardiovascular function testing. Analytical data should be available soon, and upon review, a phase 2 trial will be implemented to focus on the capsules' effect on the elderly.
A Licensing Model that is Already Well-Established

Overall, the company's existing portfolio of patents happens to be the lynchpin to Lexaria's business-to-business biotechnology licensing model. Through licensing agreements, the company leverages its DehydraTECH™ platform to make existing products more potent and more effective.
As referenced above, the payload delivery technology can be easily applied to bioactives like vitamins, supplements, nicotine and pharmaceuticals. It is particularly applicable for both cannabis and tobacco-derived drugs, as it permits users to benefit from the active ingredients without having to smoke, reducing potentially harmful side effects. By increasing the efficacy of drugs, the technology also cuts quantities needed, reducing costs and minimizing drug-related side effects.
As evidence of DehydraTECH™'s potential, Lexaria recently announced three licensing agreements. On April 25, the company closed a five-year licensing deal with GP Holdings, LLC, a THC beverage manufacturer in California. According to the two companies, they have been collaborating for months to produce the highest-performing cannabis beverages with zero unwanted cannabis flavor. The deal with GP Holdings also includes a royalty on revenues generated on products containing DehydraTECH™. Plus, the terms of this deal allow Lexaria the ability to offer other licensee partners the option of utilizing GP's formulation and manufacturing expertise to produce cannabis-infused, DehydraTECH™-powered beverages and topicals throughout California, which could be important as the state is shaping up to be one of the most important markets for cannabis-infused products. Last year, the state sold $180 million in cannabis-infused food and drinks.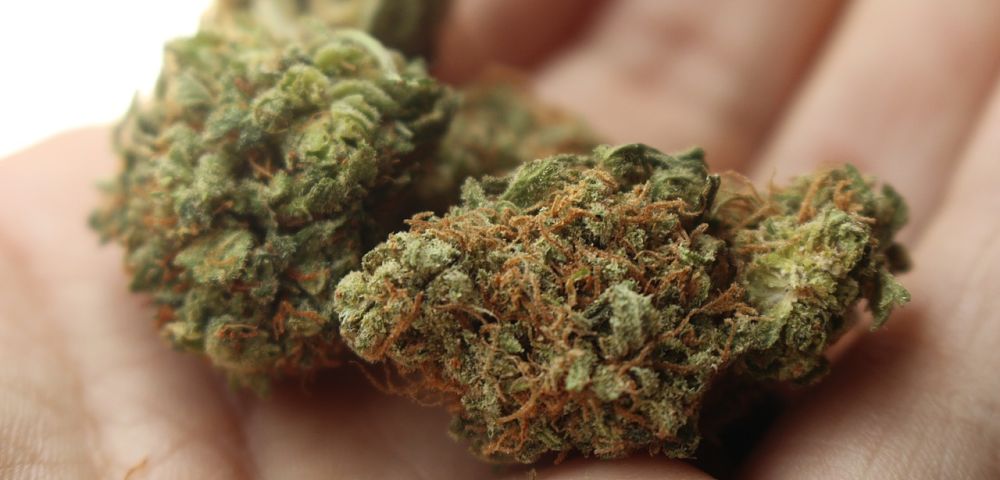 "The use of DehydraTECHTM triggers a race to the top in the California THC beverage and topicals market through this five-year license agreement," said Chris Bunka, Chief Executive Officer of Lexaria. "This is another long-term strategic relationship that will give consumers the faster-acting and highly potent products they deserve, and class-leading flavor profiles for the beverage segment in particular."
On April 27, the company announced an LOI with Hill Street Beverage Co. to license DehydraTECH™ for its exclusive line of cannabis-infused, alcohol-free beer and wine. The LOI is awaiting regulatory approval, but Lexaria's technology successfully removed all unwanted odors and tastes of cannabis from both formulations of the wine. Hill Street CEO Terry Donnelly noted in the press release, "Having tasted our wines after Lexaria's infusion process, we found all of the complexity and richness of our beverages remains intact and virtually indistinguishable when comparing the infused products to the originals in blind taste and aroma tests. Once we experienced the end result, the decision to partner with Lexaria became very easy."
On April 30, the company closed a new licensing deal with Nuka Enterprises, LLC, owner of the 1906 brand cannabis chocolates and other edibles. Sold at more than 150 locations, these popular edibles are renowned for their fast-acting onset and ranked No. 3 for Colorado's preferred cannabis chocolate brand — the 1906 High Love has a 9.9 rating on Ganjly.com. This new, comprehensive 10-year agreement provides Nuka with competitive technological advantages, as well as growing revenue streams for Lexaria.
"Nuka was our first commercial client and has been an ideal partner due to their focus on using technology and advanced science as a competitive advantage," said Bunka. "Nuka's success with the 1906 brand of cannabis chocolates – recognized for their fast onset times, efficacy, taste and unique formulations – clearly demonstrate the market potential for DehydraTECH™. This comprehensive, long-term relationship between Nuka and Lexaria is poised to redefine the cannabis industry and holds great potential for us in other markets."
These licensing deals are just the beginning of Lexaria's impact on cannabis-infused products becoming more mainstream. Lexaria has first-mover advantage, the power to make an impact immediately and serious vertical potential as DehydraTECH™ has shown its adaptability between nicotine, NSAIDs, vitamins and supplements, plus its flexibility in method of application, as can be seen in its results in transdermal absorption.
Without a doubt, Lexaria is a picks and shovels name to watch in the cannabis industry—and beyond—with its proven proprietary technology. In fact, the investment community seems to already be catching on as shares of Lexaria have soared more than 300% in the past year.
---
In the interest of full disclosure, we call the reader's attention to the fact that Equities.com, Inc. is compensated by the companies profiled in the Spotlight Companies section. The purpose of these profiles is to provide awareness of these companies to investors in the micro, small-cap and growth equity community and should not in any way be considered as a recommendation to buy, sell or hold these securities. Equities.com is not a registered broker dealer, investment advisor, financial analyst, investment banker or other investment professional. We are a publisher of original and third party news and information. All profiles are based on information that is available to the public. The information contained herein should not be considered to be complete and is not guaranteed by Equities.com to be free from misstatement or errors. The views expressed are our own and not intended to be the basis for any investment decision. Readers are reminded to do their own due diligence when researching any companies mentioned on this website. Always bear in mind that investing in early-stage companies is risky and you are encouraged to only invest an amount that you can afford to lose completely without any change in your lifestyle. Equities has been compensated with cash, common shares and/or warrants for market awareness services provided.