Lessons From 15 Years of Short Selling: 10 Reasons To Short
Whitney Tilson Follow |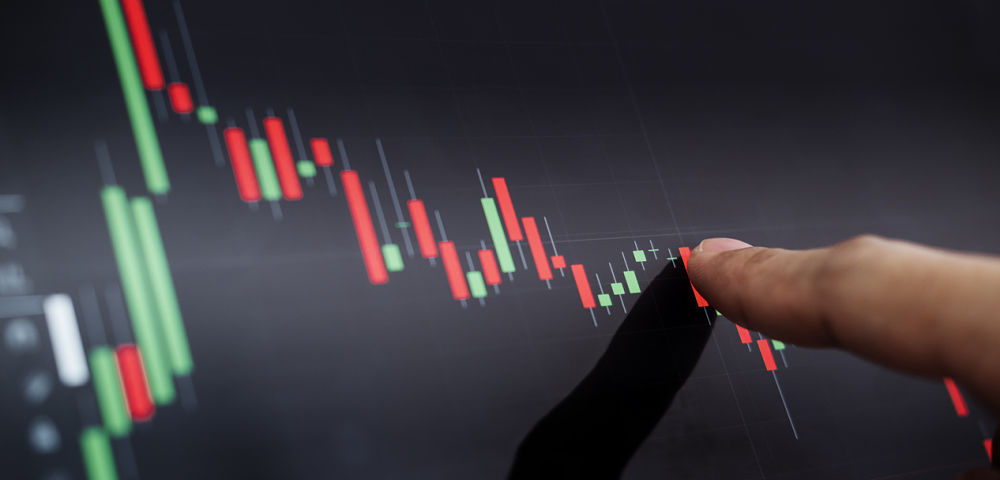 Short selling is brutally difficult, especially during a long, complacent bull market like this one, so most investors would be better off learning about shorting, but not doing it.
That said, shorting can make sense for certain investors for 10 reasons.
I think now is an excellent time to be looking at short ideas, which is why I've organized a conference around this.
In my most recent column, Lessons From 15 Years Of Short Selling: 12 Reasons Not To Short, I gave a dozen reasons why, based on my long experience running a long-short hedge fund, I recommend that most people avoid shorting stocks altogether. It's brutally difficult, especially during a long, complacent bull market like this one.
That said, I think the increasing level of overvaluation, complacency, hype and even fraud in our markets make it a fantastic time to be looking at opportunities on the short side, which is why I've organized a one-day conference in NYC on Thursday, May 3, The Art, Pain and Opportunity of Short Selling, to give two dozen of the world's best short sellers a platform to share their wisdom and best, actionable short ideas (a list of speakers, further information and registration is available at kaselearning.com; Seeking Alpha readers can get 10% off by using discount code SA10).
In advance of the conference, I'm writing a series of articles under the title, Lessons from 15 Years of Short Selling. In this, my second article, I want to share the 10 reasons why I engaged in the activity for so long.
10 Reasons to Short
1) If you're very good at it, you can make money over time. The list of people I'm aware of who have, cumulatively, made money on the short side is getting smaller and smaller as this bull market continues, but there are a few. I will explore how they've done so in future columns - and some of them will be sharing their secrets at my conference.
2) Every investor has a long book, but only a few short, so developing a well-articulated bearish thesis on a company or industry is a great way for an emerging manager to make a name for him/herself. This is what I did early in my career in 1999-2000, nailing the Internet bubble, and then again in 2008 with the housing bubble, which landed me on 60 Minutes. It doesn't get any better than that.
3) Having a short book allowed me to invest more aggressively on the long side, both in terms of overall portfolio positioning, individual position sizes, and willingness to take risks in certain stocks. Here are some examples:
I wouldn't have been comfortable taking my fund's long exposure up to 100% at times without meaningful short exposure;
I stayed longer (and therefore made more money) in certain high-beta long positions like Netflix (NFLX) and SodaStream (SODA) because I was simultaneously short a number of similarly volatile stocks;
4) A short book typically pays off just when you need it most, during severe market declines, providing cash - and the psychological boost - to invest aggressively on the long side when it's most attractive. It also improves returns, thereby stemming investor redemptions, which is effectively another source of cash. This is exactly what happened to me in 2008 and early 2009, when my substantial short book cushioned the downturn - my fund was down less than half the market in 2008 - and allowed me to invest aggressively on the long side, which translated into big gains after the market bottomed in March 2009.
5) I sleep better at night with insurance. At the beginning of every year, I write a check for homeowner's insurance, and at the end of the year, when my apartment hasn't suffered a flood or fire, my insurance expires worthless and I have to buy it again. Is it a mistake to buy insurance that turns out to be worthless almost every year? Of course not.
6) The psychological rewards are enormous, especially to a value investor like me, as shorting is much more contrarian than buying an out-of-favor stock. It's also incredibly interesting and entertaining thanks to the preposterous lies and incredible cast of shysters, crooks, charlatans and promoters one encounters. I love betting against these cretins. For all these reasons, I found that making $1 on the short side to be much more gratifying than making $1 on the long side (however admittedly irrational this is).
7) Even if you never short a stock, having the mindset of a short seller is very valuable: it helps to develop healthy skepticism, know where to look for bombs on a balance sheet, and be able to identify value traps.
8) Being a short seller put me in the flow of short ideas, so I often heard/read about problems with companies whose stocks I was long (or considering going long), which saved me from some blowups.
9) One of my biggest problems over the years was an inability to sit on my hands and do nothing. Selling Netflix after it had gone up 5x - and missing another eight-bagger. Getting fatigued by Micron Technology (MU) and selling right at the bottom less than two years ago - and watching it rise 6x since then. The list goes on and on… Because shorting involves a lot of small positions and more frequent trading, it kept me occupied and therefore less likely to do stupid things with my long book.
10) Lastly, if you're running a hedge fund, many investors are going to have a problem paying your very high hedge fund fees if you don't do any shorting.
Conclusion
As these 10 reasons show, shorting can make sense for certain investors - but be careful! Don't get sucked in - as I did - to an extremely costly activity at which you are not well positioned to succeed.
One of my friends who, like me, closed his fund due to underperformance, much of which came from the short side, put it well in this email he sent to me last month:
We used to highlight the effectiveness of our shorting program, but we were way too slow to recognize the change in the market since 2008 and how the flow of funds and indexing made it nearly impossible to short successfully.
It was so easy to focus on (and take out of context) the joy of an individual short working and not recognize the poor return on time, effort and capital that shorting has now become and the pain and anguish it has brought.
There were way too many examples of fundamentals playing out as we expected, yet the market rewarding rather than punishing a stock.
This article is published with permission of the author and was originally published on Seeking Alpha.
DISCLOSURE: The author has no positions in any stocks mentioned, is not receiving compensation for the article. He has no business relationship with any company whose stock is mentioned in this article.

---
The views and opinions expressed in this article are those of the authors, and do not represent the views of equities.com. Readers should not consider statements made by the author as formal recommendations and should consult their financial advisor before making any investment decisions. To read our full disclosure, please go to: http://www.equities.com/disclaimer