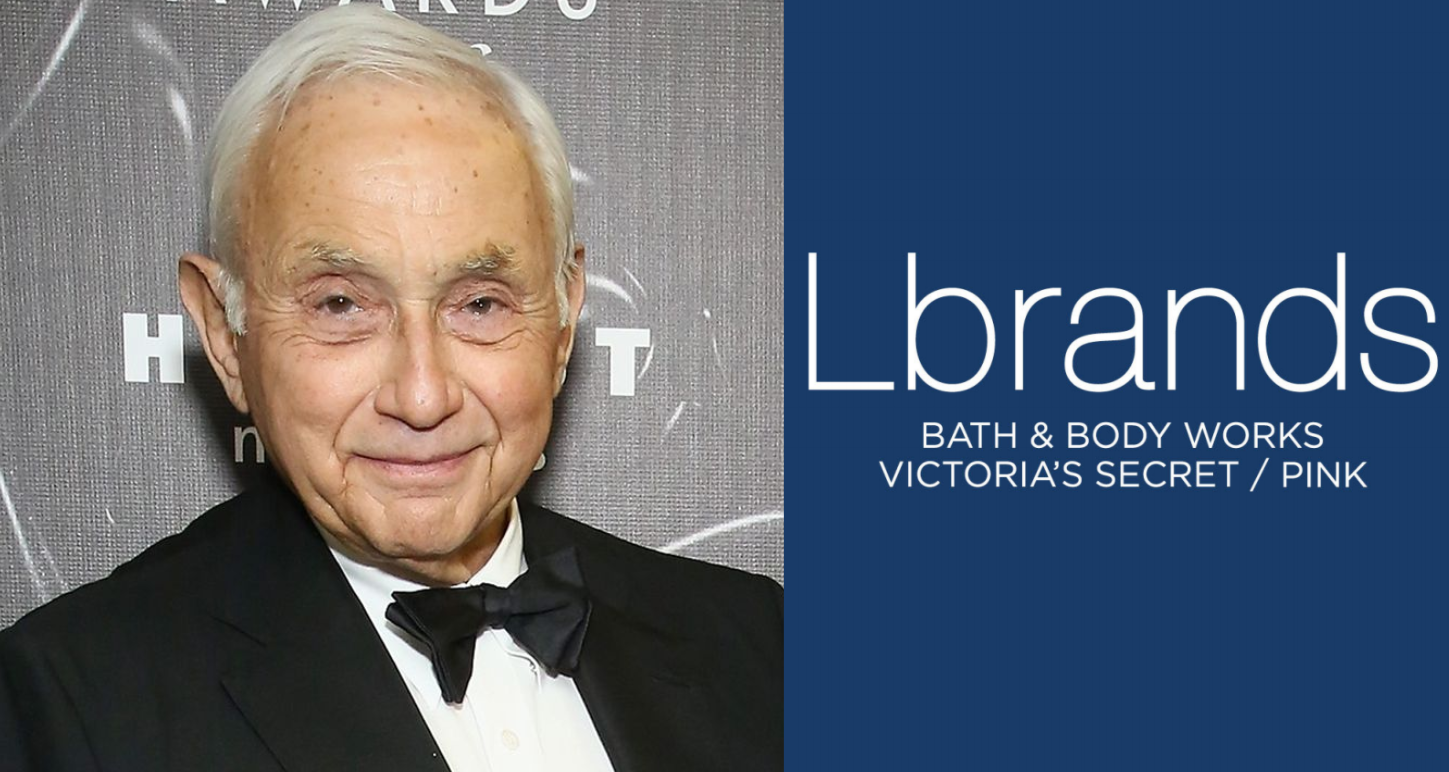 Image: Lex Wexner
Les Wexner is stepping down from the board of directors at L Brands Inc (NYSE: LB ), the company he founded in 1963 and grew into a retail empire.
On Thursday, L Brands, the parent company of Bath & Body Works, Victoria's Secret and Pink, said Wexner, 83, and his wife, Abigail, will not stand for reelection to the board at the annual shareholders' meeting in May.
After opening the first Limited store in 1963, Wexner expanded the company into a powerhouse with several brands, including at one time Abercrombie & Fitch, Express and Lane Bryant. L Brands now has 2,669 company-operated stores in the US, Canada and China and more than 700 franchised locations worldwide.
In a statement, Wexner said, "I am more confident than ever that we have very positive momentum as we approach the planned separation into two businesses. Now is an ideal time for Abigail's and my transition from the board."
"L Brands is at a terrific place in its history," said Wexner, who described the board as "incredibly well-led" and the businesses as "well positioned going into the future."
The announcement comes almost a year after Wexner stepped down as chairman and chief executive officer, transitioning into a chairman emeritus role. Wexner was facing significant investor pressure due to struggling sales at Victoria's Secret and also due to his personal ties to convicted pedophile Jeffrey Epstein, his long-time money manager whom Wexner had known since the 1980s.
L Brands also announced that Francis Hondal, president of loyalty and engagement at Mastercard, and Danielle Lee, chief fan officer for the National Basketball Association, have been named as two new independent members of the board.
With these changes, the board will consist of 10 directors, nine of whom are independent and six of whom are women, including the chair, Sarah Nash.
"I am so appreciative of everything that Les and Abigail have done to serve this board and L Brands' stakeholders. With the strong foundation we have in place, we are so excited to move forward with the company's next chapter and our plans to create two businesses in the future," Nash said.
In February, L Brands said it aimed to complete the separation of its Victoria's Secret and Bath & Body Works businesses by August, according to The Associated Press. The company has said its options for Victoria's Secret include a potential sale or spinoff into a public company.
Victoria's Secret, which four years ago was generating $7.8 billion in revenue, posted only $5.4 billion last year. The business has fallen under the weight of accusations of a "culture of misogyny" and sexual harassment, and a product line that has been slow to adapt to consumers' desire for more comfortable designs and more inclusive marketing.
_____
Source: Equities News