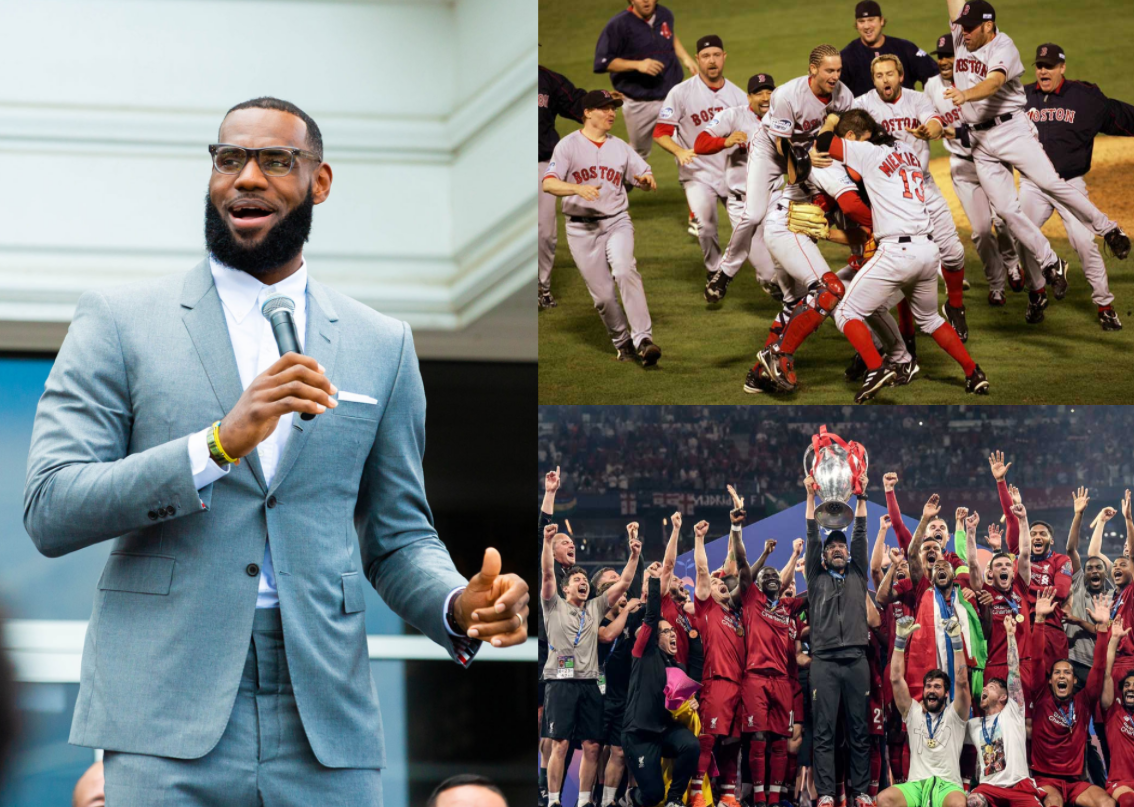 Images source: lebronjames.com
National Basketball Association star LeBron James is joining Fenway Sports Group LLC as a partner, giving him an ownership stake in the firm's subsidiaries, which include Major League Baseball's Boston Red Sox and championship English Premier League soccer team Liverpool Football Club.
After purchasing an undisclosed number of shares, James, along with longtime business partner Maverick Carter, became the first Black partners at FSG, one of the largest sports ownership groups in the world, The Boston Globe reported Tuesday.
Major League Baseball will need to approve the Red Sox portion of the deal, according to The Globe.
On Tuesday night, the 36-year-old Los Angeles Lakers forward told ESPN, "I think for me and my partner, Maverick, to be a part of that ownership in the history of that franchise, I think it's pretty damn cool. It gives me and people that look like me hope and inspiration that they can be in a position like that as well, that it can be done."
James also said that this is only the start of him investing in teams and that his ultimate goal is to own an NBA franchise when he retires from playing.
"I've got so much to give to the game. I know what it takes to win at this level. I know talent. I also know how to run a business as well," he said.
According to BBC News James acquired a 2% stake in Liverpool F.C. in 2011 for 4.7 million pounds ($6.6 million) that is now worth more than 37 million pounds ($51.6 million), based upon a recent evaluation by KPMG.
ESPN noted that James's increased involvement with FSG will only further the firm's reach. In addition to the four-time NBA most valuable player coming on board, FSG also approved a $750 million private investment from RedBird Capital Partners, The Globe reported.
FSG, led by John Henry, is valued at over $6 billion, according to Forbes. Besides Liverpool F.C. and the Red Sox, FSG owns Roush Fenway Racing and the regional sports network NESN.
_____
Source: Equities News