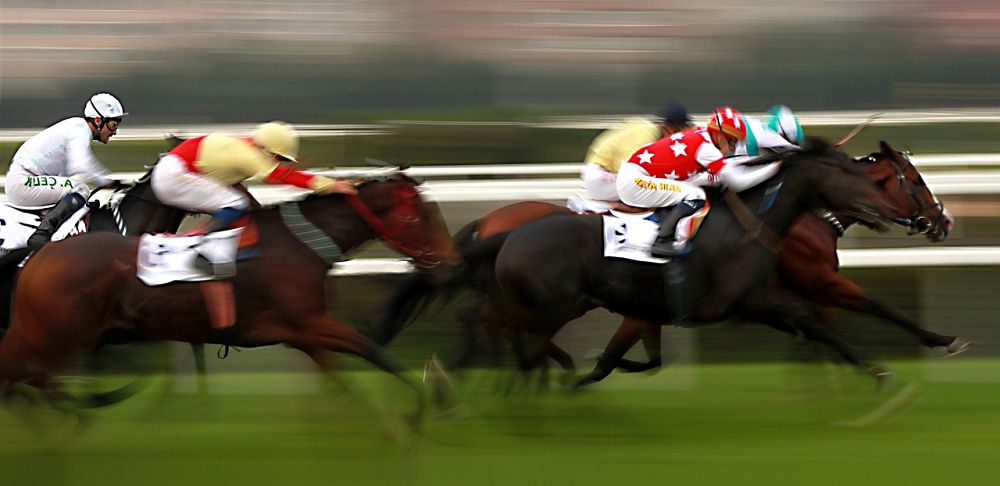 There are three kinds of companies: leaders, followers and those who should just get out of the way. Leaders are companies who break the rules and create the new growth paths. They are always first and always take the arrows. Followers are those companies who wait and watch the leaders. When they see success, then they jump in. They are never first, they often succeed, but they don't steer the industry in new directions.
Then there are the companies who don't create the next growth wave. They may have been industry leaders for a while but lost the edge. They ride the growth wave up, crest, then down again with the wave. They often disappear as the next growth wave moves on leaving them behind.
Leaders Are Companies like AT&T, Comcast Xfinity, T-Mobile
Leaders are companies like AT&T T, Comcast CMCSA and T-Mobile TMUS. These are companies who break the rules and create new categories. Sometimes they win and other times they lose, but they are always changing themselves and the industry. Because they are changing the status-quo, the often take the arrows, but they are the essence of the kind of company we need because they keep they are gutsy players who keep the industry changing and growing in new directions.
Followers are companies like Verizon VZ, Sprint S, Charter CHTR and Altice ATUS. They don't blaze new trails. They don't create new growth paths. They follow the new growth path the leaders created. They don't steer the direction of the industry. However, they are often successful, just later than the leaders are. However, Verizon is heading in a new direction with AOL and Yahoo.
Followers Are companies like Verizon, Sprint, Charter Spectrum, Altice
Then there is the third kind of company. Companies who won't or can't create the next growth wave. Companies who don't even follow the new growth waves created by the leaders. These are not leaders or followers. They often ride one single growth wave up, until it crests and falls. Then they fall along with it as the next wave moves on ahead without them.
These are companies like Motorola, Blackberry and Nokia. Strong brand names of yesterday. Leaders of the past. They just could not see the changes that were reshaping the industry. Or if they did, they were not able to translate that into new products and services customers want. So they are left behind.
Companies Falling off Growth Wave Like Motorola, Blackberry and Nokia
AT&T is a leader. They started more than a decade ago when SBC acquired AT&T, Bellsouth and Cingular. This Texas based company has the innovative passion to continue to recreate their company and as they do, the rest of the industry follows. They started out as the smallest Baby Bell and became a powerhouse over the last decade and are continuing to grow with the latest Time Warner win.
AT&T was the first with a heavy push into smartphones more than a decade ago. They were the first to offer the Apple iPhone. Actually, that lasted for three years. They were the first to offer pay TV with Uverse. They were the first to acquire DirecTV and move full force into pay-TV. They expanded that to DirecTV NOW, wireless TV or mobile TV which they call Anyplace TV.
AT&T Warner Media Is One Plus One Equals Three
Now after acquiring Time Warner TWX, I expect AT&T to take that to the next level as well. A case of one plus one equals three. Just like they did with DirecTV. AT&T renamed Time Warner. The new name is WarnerMedia. I expect them to expand into new areas like advertising and other areas.
I fully expect AT&T to move very quickly on this new path. That's what they do. So, don't blink or you may miss the flash of innovation we are about to experience.
Comcast is also one of the innovators. They acquired NBC Universal several years ago and are now trying to acquire Fox FOXA. They also introduced their wireless service called Xfinity Mobile, which seems to be very successful for them.
Comcast Acquired NBC Universal, Started Xfinity Mobile and Now Wants Fox
The world of communications, wireless, pay TV, Internet and more are completely changing. They already look different from the world we all grew up with. And they will continue to grow and change going forward.
AT&T and Comcast set the new rules for the direction the industry will take going forward. That's why Verizon acquired AOL and Yahoo. That's why they are looking to get into pay TV. We can say the same thing about Charter Communications and Altice. They are following. Charter will enter wireless with Spectrum Mobile soon and Altice will do so next year.
T-Mobile US is the innovative leader, but they have very little wireless data spectrum. Sprint is loaded with spectrum, but just can't catch a meaningful growth wave. Put these two companies together and you may have a winner. That's what they are trying to do with their announced merger. Plus, T-Mobile says they will enter the pay TV space. Although we have not heard anything about that move in a while.
Next Verizon Path Is Big Question Under New CEO Hans Vestberg
Verizon may be interesting to watch during the next few years. They seem to be at a turning point. They have been moving toward an advertising model with AOL and Yahoo. However, under new CEO Hans Vestberg, they may start a new path of growth for the next decade. We don't know yet, but this will be interesting to watch over next several years.
So, you can see the changes that are completely transforming the various corners of the communications industry. Companies in all areas of communications are coming together. They will create the next chapter going forward.
E-Commerce Is Growing Next Wave

This is similar to the 1990's when local phone companies could start selling long distance. Then in the early 2000's, long distance companies went away. In recent years we have seen many changes and today all the players are competing in more segments than ever. Most competitors look very different over the last several years and will continue to grow and change.
Today, carriers are getting into content. It's the next step in an industry that has been transforming for decades. It's an exciting time to be an investor, a customer, a worker or an executive. But it's also a bit scary trying to determine the winners going forward.
You just have to make sure you are focused on the growth companies. The leaders or followers. That's where the future is. That's where growth will come from. That's where the excitement is. Where the exciting times are coming from for the next decade of growth.
Jeff Kagan is an Equities.com columnist. Kagan is a Wireless Analyst, Telecom Analyst, Industry Analyst, speaker and consultant. He follows wireless, wire line, telecom, Internet, cable TV, IPTV, Cloud, Mobile Pay, FinTech and communications technology. Email him at [email protected]. His web site is www.jeffKAGAN.com. Follow him on Twitter @jeffkagan.