LD Micro Week in Review — Was Soliton (SOLY) Manipulated by Short Sellers?
Chris Lahiji Follow |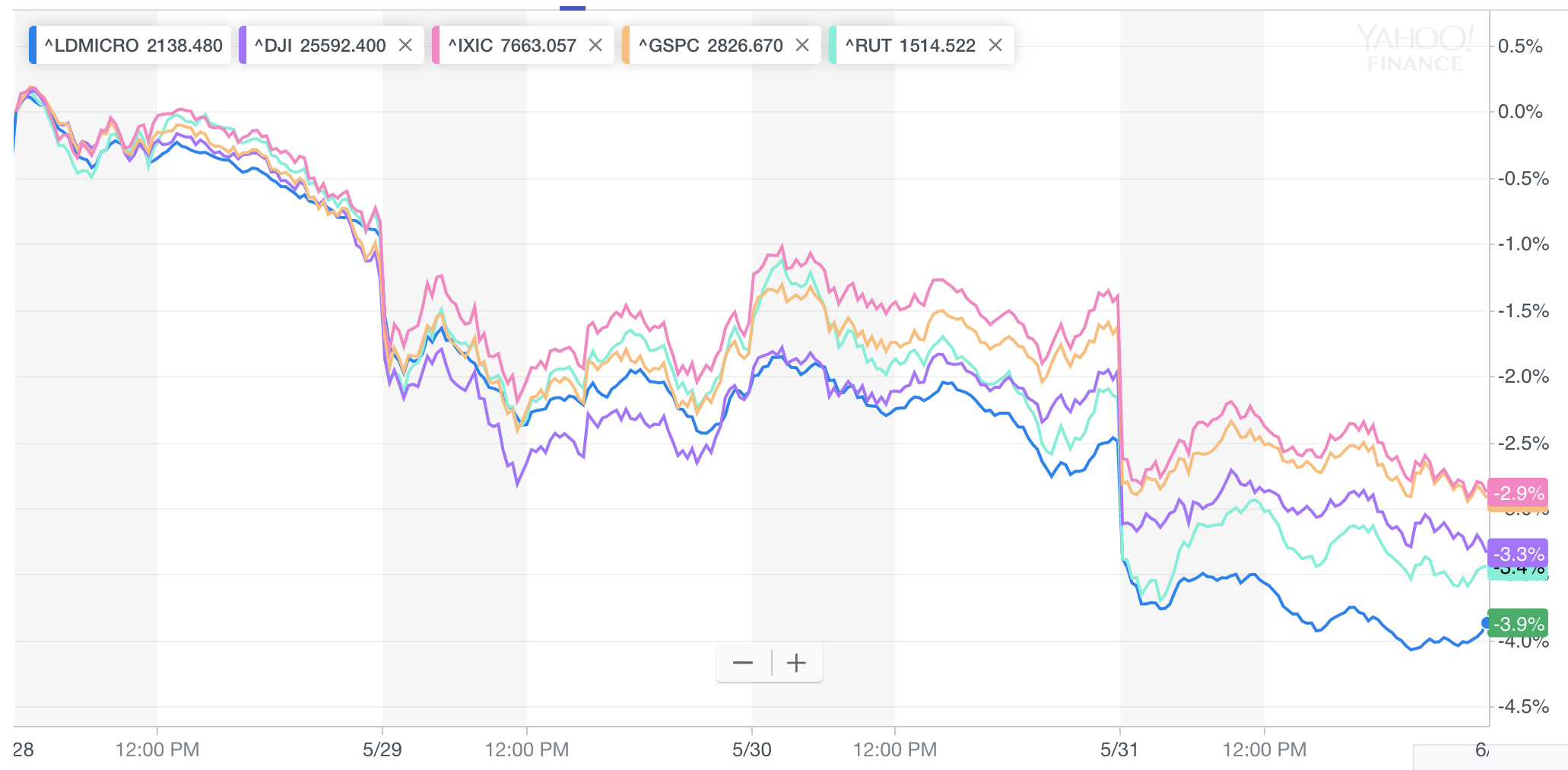 Micro-cap had a really bad week, down nearly 4%. The rest of the market also had a bad week, just not quite as bad as micro-cap.

This will be brief, as we are preparing for this week's Invitational.
A big shout out to our marquee sponsor, The Special Equities Group, as well as the other firms who support us.
If you are not joining us in person, certain companies have chosen to webcast their presentation, which you can stream live or replay here.
On Monday evening, Citrus Hawk will be presenting to the general public for the very first time. We expect to achieve narwhal valuation shortly. Also these pogo stick people are an embarrassment to those of us taking last-mile transport to the farthest reaches of human capabilities.
We look forward to seeing many of you in the coming days.
CL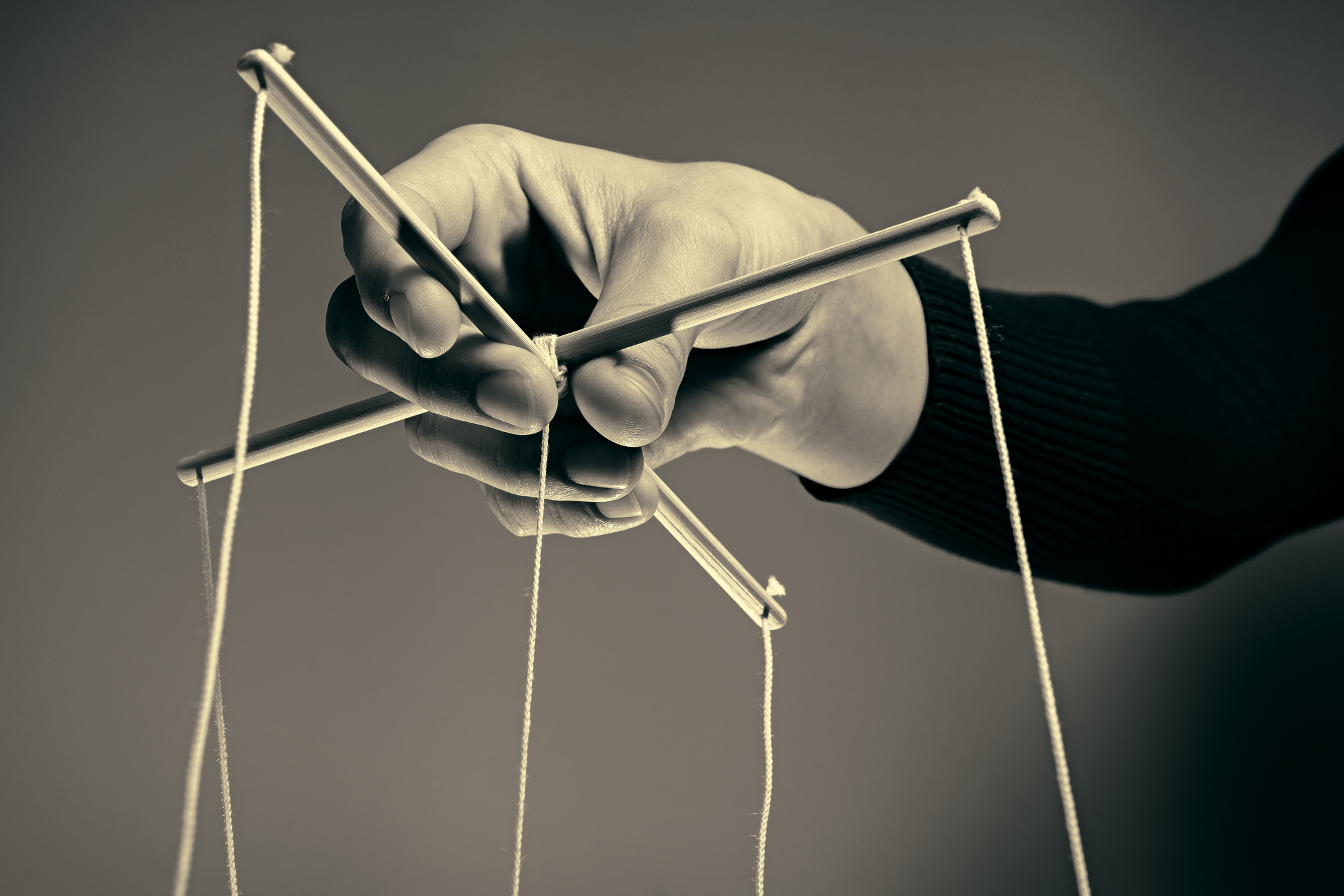 Image: iStock.com/SvetaZi
Impact.
Highlighting Anomalies Amongst the Week's Biggest Gainers, Losers, & Volume Leaders.
by Christian Galatti (Phase 4 Research)
Soliton Incorporated SOLY...traded its entire Shares Outstanding 1.5x in a single session.
How a 400% Winner Was Treated Unfairly.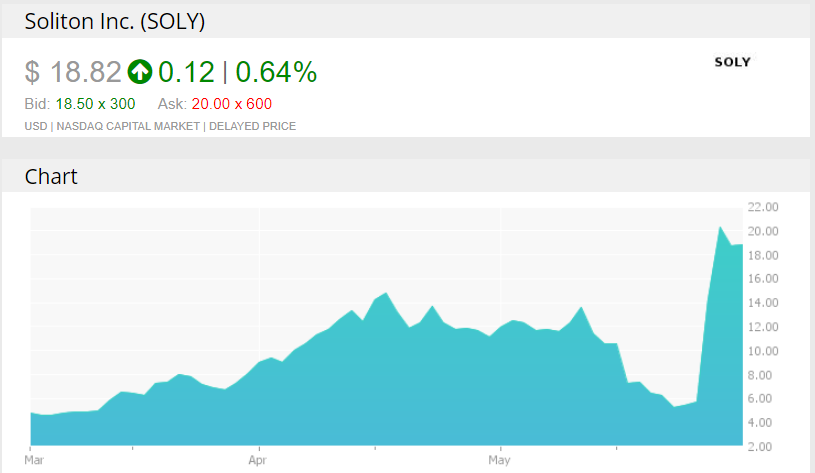 Commentary: Breaking the Supply Chain Bottleneck
Story.
A while back when Enphase Energy ENPH was under $1, there were numerous Seeking Alpha articles saying it would go no higher. They were well reasoned. Solar bad + micro inverters bad = ENPH bad. But, the research forgot to mention that there was a raise done to make sure that the company got through the adoption stage, which it did to go to $15. It didn't seem like short seller manipulation at the time. But, maybe it was. Because it keeps happening, and it just happened to SOLY, right before it went up 400% (just like Enphase.)
Certainly a pre-revenue Reg A offering deserves to be dug into. Negative earnings, negative equity, to be paired with debt. Every analyst knows that this is a lethal combination to any stock if the product doesn't work. When you go through the offering (link) the only analysis is to believe in the TAM. For Soliton believes that its technology can remove tattoos, and cellulite too. An obvious multibillion dollar market if it works (link to offering video.) The Company just went public in February, with all the risks well known. At the end of April the short interest stood at just 2% (link.)
NEW YORK, HOUSTON and LOS ANGELES, Feb. 19, 2019 (GLOBE NEWSWIRE) -- Soliton, Inc. (NASDAQ: SOLY) ("Soliton" or the "Company"), a pre-revenue stage medical device company with a novel and proprietary platform technology licensed from The University of Texas on behalf of the MD Anderson Cancer Center ("MD Anderson"), today announced that its shares have commenced trading on the Nasdaq Capital Market under the symbol "SOLY". Soliton closed its Regulation A+ Tier 2 offering (the "Offering") by selling 2,172,591shares of its common stock at the IPO price of $5.00 each,
Negative articles began to appear on May 7th. The assault began near $12. By the third article SOLY had round tripped back to where it began. Eliciting a response:
Dr. Capelli continued, "While we normally don't comment on matters relating to our stock price, we are aware that the posting of an article by an anonymous author on SeekingAlpha.com has coincided with a precipitous drop in our stock price. Given that this article contains numerous misstatements of fact, we feel compelled to comment on the most egregious of those misstatements to ensure that investors are not further misled.
Ten days later the company got FDA approval sending the stock up 400%. Trading its entire shares outstanding 1.5x over.
HOUSTON, May 28, 2019 /PRNewswire/ -- Soliton, Inc., (Nasdaq: SOLY) ("Soliton" or the "Company"), a medical device company with a novel and proprietary platform technology licensed from The University of Texas on behalf of the MD Anderson Cancer Center ("MD Anderson"), today announced that it has received clearance from the U.S. Food & Drug Administration ("FDA") to market its Rapid Acoustic Pulse ("RAP") device for tattoo removal.
SOLY is a tough stock. It requires belief more than analysis (even now). But, the risks were well known, and it's only been out 4 months. While it was appropriate to see one hack, by the third one that week, it seemed more like stock manipulation than research. In this ever evolving era of fake news, a trusted source appears to have crossed sides. As the only real news on SOLY has been positive.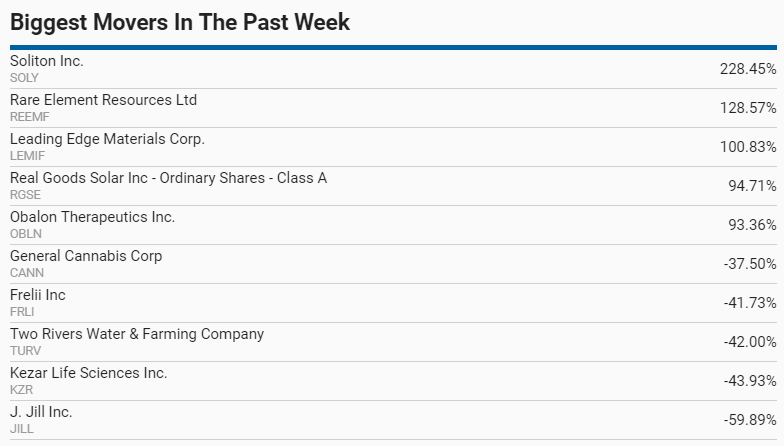 DISCLOSURE: The views and opinions expressed in this article are those of the authors, and do not necessarily represent the views of equities.com. Readers should not consider statements made by the author as formal recommendations and should consult their financial advisor before making any investment decisions. To read our full disclosure, please go to: http://www.equities.com/disclaimer.
Market Movers
Sponsored Financial Content