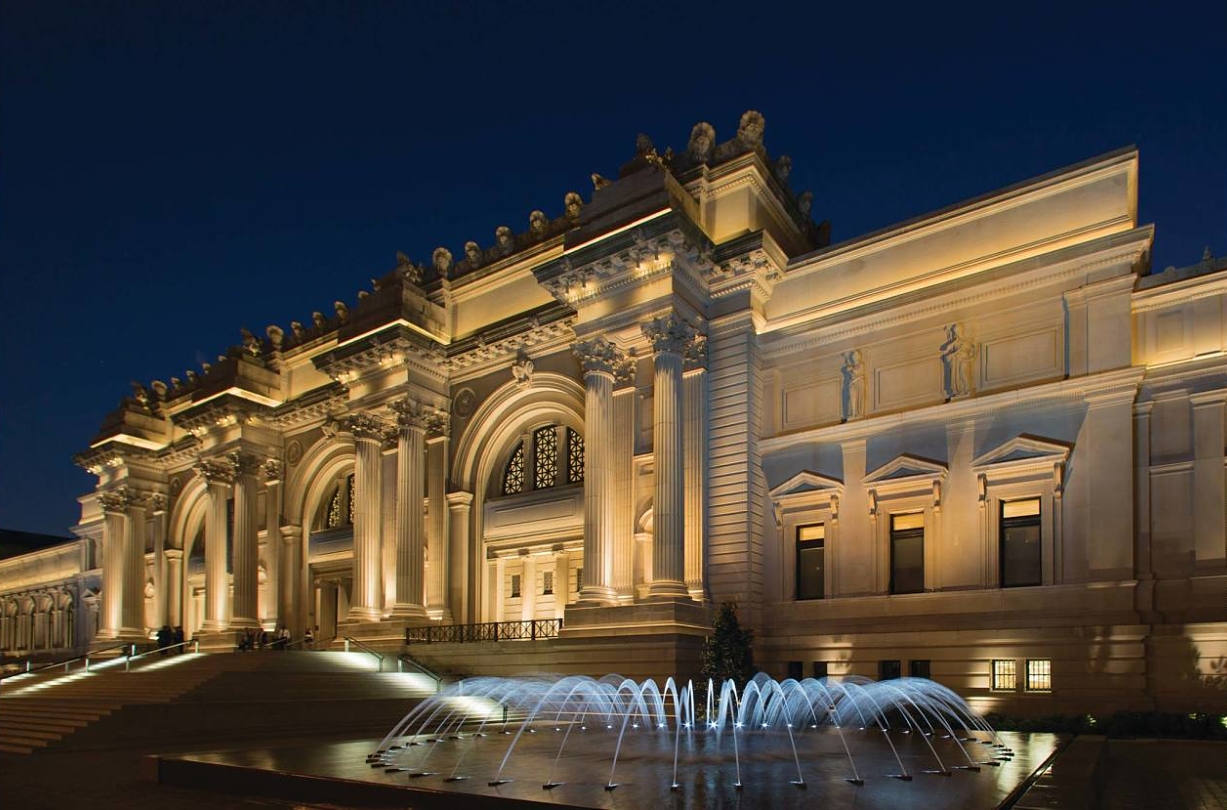 Image: The Metropolitan Museum of Art
Do you want the good news or the bad news first?
I've always been a "bad news first" type of guy, because if it is bad enough, then you can spare me the good news part.
The bad news is this will most likely be my final write-up until Christmas. All the powers that be at LD have decided to keep me "focused" solely on the Main Event in December. Yes, they are taking the only racehorse the stable has and putting the blinders on.
In the words of a wise man who has been with us from the start, we have plenty of sh*t to do.
"What the hell are you doing in New York City?"
So let's get right to it.
The LD Micro Index closed down slightly for the week, finishing higher to close out Friday. YTD, the Index is now up nearly 1% which is solid if you are into T-Bills.
Our live news feed was buzzing all week, with press releases galore. Many of you swear by this online feature we provide, as you should. The value-add is significant, and it allows you to see everything taking place during trading days without having to navigate Yahoo! Finance, or the "Bermuda Triangle" of the Internet.
Once you go in, you are not coming out. Some investors have been missing since my high school days. If you can use Yahoo! Finance without getting distracted by pop-ups, crappy irrelevant ads, broken links, Sasquatch and the casual upsell, then you are far more capable than I am.
Nothing pleases me more than reading company news while contemplating a new career in stuffing pillows for $24 an hour.
The only thing I am stuffing this year is a turkey.
One thing stood out this week, and that was the number of resignations and executives stepping down from their posts. You also had a lot of movement coming from the Board level as well. Companies are already positioning themselves for the new decade ahead, and I'm sad to see a lot of our friends no longer involved with the companies they have worked so hard in building.
With that being said, every sector is competitive, and every company is looking for an edge, regardless of size.
On the acquisition front, one name stood out from the crowd, and it most recently presented at LD last December. Astea International was acquired by IFS for… Honestly, I don't know how much it sold for because they did not formally announce the number in their release. What we do know is that the stock more than doubled from its closing price of $4.99 to $11.40 per share.
Look, if someone offers me a suitcase full of cash, I'm going to take it first and ask questions later. Especially if I've been chilling at the bus stop for the past few years with little or no action, similar to the shareholders at Astea. We congratulate Zach and Rick and wish them well as a future unit of IFS.
On the opposite side of the trade, Ritter Pharmaceuticals, a local name and longtime presenter, decided to hire an advisor to unlock value.
We wish Andrew and the team the best of luck, even though Andrew went to my cross-town rival.
For full disclosure purposes, both companies have paid us in the past to present at our events.
LD NYC
I wanted to personally thank the 100 or so people that participated in our 2nd annual installment of LD in the big city this week. Most notably to Lowenstein Sandler and SEG for partnering up with us when it was just an "idea." It was a joy to work with the entire staff at LS, the executives were supportive and confident and the investors were attentive and active when it came to asking questions.
The 15-minute pitch is an endangered species in our world, but we are confident that it is going to make a comeback.
Last year's MVP belonged to Mr. Doug Thomas from Jet Research. Doug commuted by train for four hours, only to become soaking wet walking down 6th Avenue to catch a few presentations. Doug has also become the "King of LinkedIn," posting some of the best articles known to man and serving as a daily distraction for me.
This year, it belonged to KD, a "star" analyst, pastrami sandwich connoisseur, and the only person I had to keep telling to stop asking questions so we could move on to our next presenter. I've had the privilege of knowing this man since I was 20, and it has been a remarkable joy to be with him. I'm still amazed we both left Vegas earlier this year in one piece.
LD Micro Main Event
We are revising our number higher on the company side, as we have ramped faster than any year prior. It is the first time this is coming out of my mouth, and maybe the last time.
The LD Micro Main Event is the most influential microcap conference in the world.
Since interest is high, we are being very selective with the final invites remaining. Even though the person who scans my weekend updates looking for new ways of censoring me thought this was a bad idea, I still write the checks in the end.
Close to 1,300 companies have graced us with their presence since 2006. Here are the top 21 names that I've always wanted to attract, but have never been successful in convincing.
To make it fun, here is the list. 🙂
Leatt
Live Ventures
TransAct Technologies
Limoneira
Del Taco
The Habit Restaurants
VirnetX
EVI Industries
Unisys
Overstock.com
Golden Entertainment
Clarus
Landec
Radiant Logistics
iRadimed
Ceragon Networks
IDT
Soliton
Maui Land & Pineapple
Nature's Sunshine Products
Luvu Brands
If you know any of these companies and feel like they would be warmly received in December, then a referral, nudge, or mention shall be greatly appreciated.
I just feel bad that Leatt's management has to deal with my emails twice a year for the past six years. Outside of contacting the President of South Africa, believe me, I've tried.
Heading to the Rodeo
This coming Tuesday, I am taking my talents back to the city I should have never left in the first place, Austin, Texas.
Austin is the home to mouth-watering BBQ, live music galore, Whole Foods and the top school in the country, the University of Texas.
Keep in mind that the top ranking is in geology and not football, but who cares about the formation of our planet anyway? Throw me the pigskin!
On Wednesday, I shall be throwing the rock around with the audience, while hosting a panel featuring several prominent micro-cap investors.
Admission is free to all my Texan homies nearby. I'm talking about Round Rock, West Lake Hills, Georgetown and yes, even you Pflugerville. Some of the best investors in the game have offices in this area. The next time I'm coming to Austin is when I receive my Honorary Doctorate from the school or yearn for some tasty brisket.
See You at the Met
This was the first New York trip that I did not get to see most of my closest friends. We had a detail that followed us on Tuesday just to make sure we were on schedule. They did not want me skipping meetings and heading over to Grant's Tomb.
The most important meeting I schedule isn't a meeting at all. Rather, it is a one hour stroll through Central Park. The entire posse consists of two guys and two dogs, recapping the year that was and where we both think we should be. In recent years, the topic of conversation has varied significantly and most of the things being discussed are not financial in the least bit. Rarely do we agree on anything, except when it comes to Peloton and why food in New York is so much better than anything you can find in San Francisco.
"Meet me at the front steps of the Met."
This person used to be a portfolio manager looking for significantly discounted companies in the small-cap universe. The one thing that made him distinctive wasn't that he was fearless, or told his investors the way it is. Oh no. My Central Park connection wrote the most beautiful investor letters ever written.
When you can mix poetry with a bad quarter, and still be entertaining, then you are an artist.
We rarely recommend our patrons to read anything, let alone this crappy weekend update. In the past couple of years, we have mentioned Mr. Michael Melby from Gate City, Mr. Joe Boskovich Jr. from Old West Investment Management, and Mr. Shawn Kravetz from Esplanade Capital. All of these guys are fun to read.
I have been secretly reading this next gentleman for years now, and I've been fortunate enough to know him since he was a Portfolio Manager at Shamrock Capital Advisors, where he managed money for the Disney family. A lot of the names that he was actively involved with went on to do great things, and I always respected his view of how activism drives value in companies.
After Shamrock, he decided to start Legion Partners. Legion is based out of Los Angeles and is focused on the "deep value" space. What makes Chris's quarterly reports so fun to read, is that each one has an educational element to it and that most of his core holdings are true "contrarian" names. He also does a great job of explaining his rationale behind every single investment.
Earlier this year, Chris wrote on Bed, Bath, and Beyond, and how their activism played a big role in nominating a full slate of directors to replace the company's entire board. Legion then followed by putting out a 168-page presentation discussing numerous corporate governance issues and highlighting the poor track record of the old management team. Do yourself a favor and see what happened to BBBY this week.
I could not write 168 pages for my autobiography.
In late August, Legion was written up in Value Investor Insight where Chris discusses a couple of his holdings, Primo Water and SVMK (SurveyMonkey).
We wish the team at Legion nothing but success moving forward and appreciate how their due diligence, active alignment with management and long term thinking can yield positive results.
On that note, I want to wish everyone a wonderful weekend.
Looking forward to connecting with my fellow Texans next week, and for seeing the rest of you at the Main Event in December.
Much love.
-Lahiji-
Tix Corporation Announces New Board of Directors
Chanticleer Holdings to merge with Sonnet BioTherapeutics as the burger company shifts to biotech
---
Impact.
Highlighting Anomalies Amongst the Week's Biggest Gainers, Losers, & Volume Leaders.
by Christian Galatti (Phase 4 Research)
Puma Biotech…-29%.
Generalist Biotech Lesson #1: Side Effects Matter.
Story.
I didn't know Puma Biotech became a microcap. Last I remember it was up 400% in one day. We're past the five year anniversary of when Puma Biotech went to $270. When it was worth $10 billion. It was in September 2014 (see chart.) Now it's a microcap, and Goldman Sachs just published that their price target is no longer $28, it's really $8 they say now. On Friday when the Market went up, PBYI was closing in on $7. $270 to $7, down $263 in five years. With upgrades along the way.
As a generalist biotech is normally out of reach. Not understandable. But, in the case of PBYI there were some fundamental signs that rewarding the entire global TAM all at once may not have been an appropriate move. Before the chart broke down Nerlynx, Puma's only drug, had multiple bad side effects that affected almost everybody that took it. There was factual evidence that this would force patient churn in later years. So instead of a revenue chart that would point straight up as the sell side said, patient churn would eventually create a parabola. Not conducive to maintaining a $10 billion market capitalization. A short in the making because nobody looked a the trial data.
95% of patients got diarrhea, 43% became nauseous, 36% had abdominal pain. Nerlynx made 26% of Puma's patients throw up. 27% were fatigued. 11% got muscle spasms, and 18% got rashes. Some patients got everything, making it impossible to continue. When you look at the trial data it becomes obvious that quality of life isn't a determinant to gaining approval.
For every generalist that is forced to have a biotech weighting. It seems that it's best to start with the side effects when evaluating how large a drug could be. For the consensus TAM can be a lot less than people think. (Analyst Note: Please note trial data below, link)
Table 6: Adverse Reactions Reported in ? 2% of NERLYNX-Treated Patients in ExteNET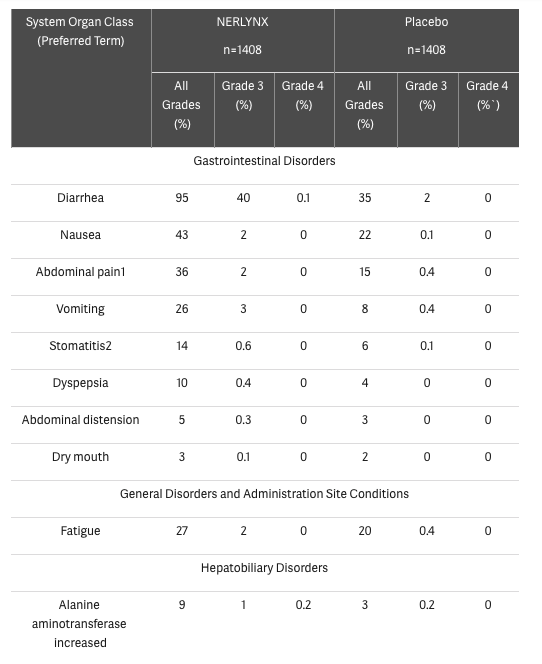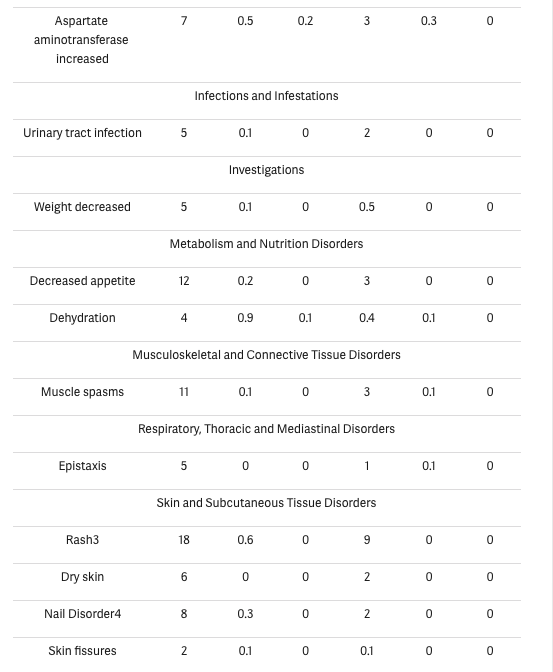 1 Includes abdominal pain, abdominal pain upper, and abdominal pain lower
2 Includes stomatitis, aphthous stomatitis, mouth ulceration, oral mucosal blistering, mucosal inflammation, oropharyngeal pain, oral pain, glossodynia, glossitis, and cheilitis
3 Includes rash, rash erythematous, rash follicular, rash generalized, rash pruritic, rash pustular, rash maculo-papular, rash papular, dermatitis, dermatitis acneiform, and toxic skin eruption
4 Includes nail disorder, paronychia, onychoclasis, nail discoloration, nail toxicity, nail growth abnormal, and nail dystrophy

---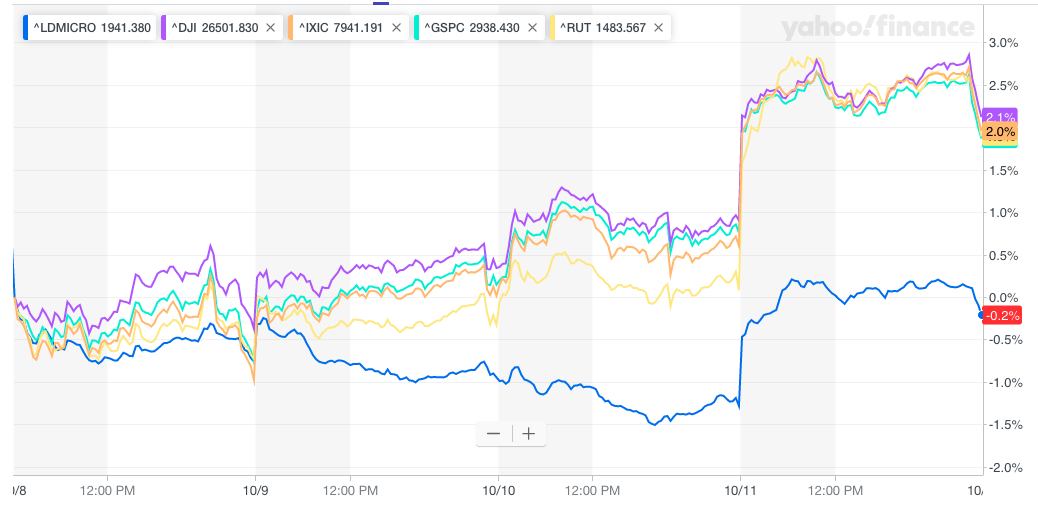 Micro-cap well and truly failed to rally alongside even small-cap stocks. Likely due to the lack of algorithmic trading in micro-cap, the LDMi never caught wind as the major indices traded higher through the middle of last week, ending just about where it started.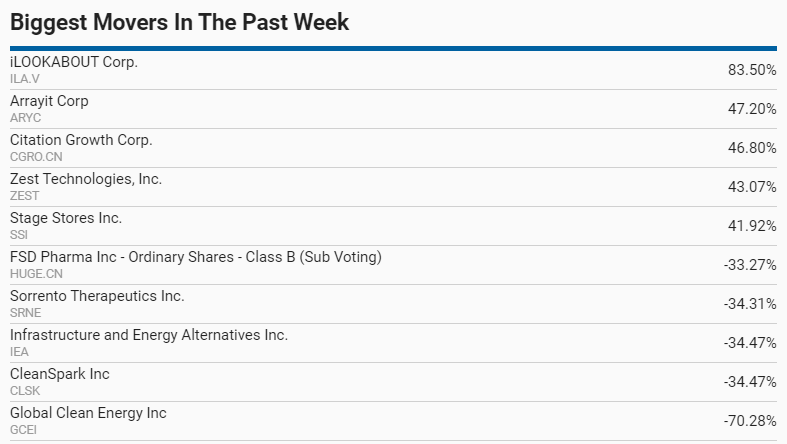 ___
Equities Contributor: Chris Lahiji
Source: Equities News