LD Micro: Earnings Season Still Going Strong with Flux Power
Chris Lahiji Follow |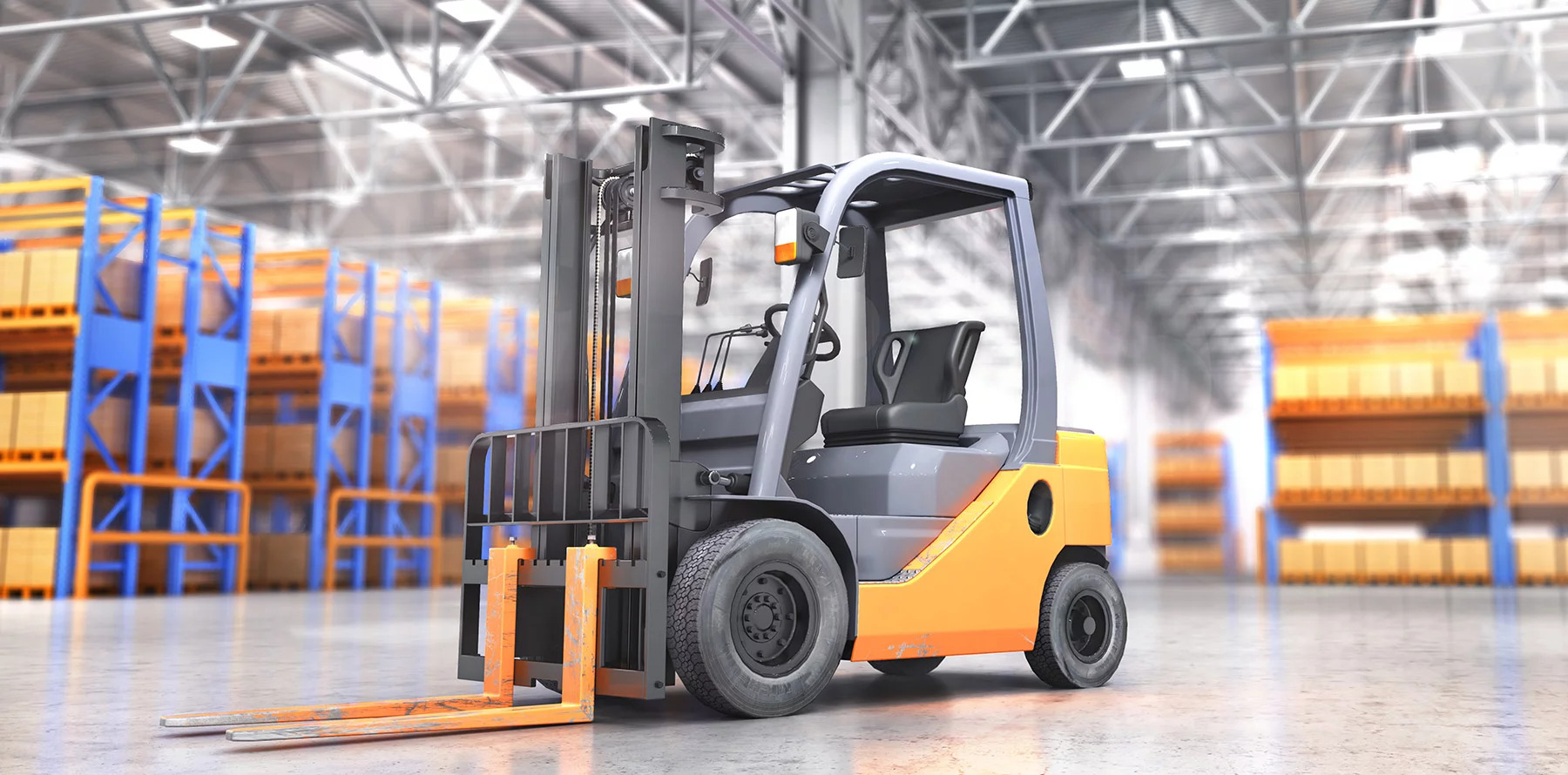 Image: Flux Power
The LD Micro Index was up nearly 4% this week, with strength across the board. The last time I saw this much green was during Seattle HempFest!
Being a micro-cap investor is a lot like fishing in the "midnight zone" or the deepest, darkest, depths of the ocean. You are looking for that rare "giant squid" discovery, or 100x bagger as some of us call it. The search is fine, as long as you don't get eaten by a giant squid!
This week was a gift, but let's not take it for granted. October is coming up, and I don't have to remind anyone reading this what typically happens before All Hallows' Eve.
Earnings season is still going strong.
One name that stood out to us was Flux Power. The Company is trying to revolutionize the forklift industry with its lithium-ion battery technology.
Flux reported FY2019 sales that were more than double the prior year ($9.3 million versus $4.1 million), but the losses were also substantial given that management is building out a large foundation to serve Fortune 500 companies in the foreseeable future.
We had the pleasure of meeting with the CEO of Flux, Mr. Ron Dutt last year at their old offices, and he told me something that genuinely surprised me.
"Everything you have ever used in your life has been at one time touched by a forklift."
This was pretty deep. I tried to stump him but it did not work.
What is also "deep" is how little has changed when it comes to forklift technology over the past thirty years, even though warehousing is experiencing a massive boom right now.
The need for forklifts is only going to get stronger in the years ahead. In our opinion, every operator's ultimate goal is to not only become more energy-efficient, but to increase productivity.
Flux believes that its technology is superior to what is currently out in the market because their batteries last longer, cost a lot less to operate, and have a significantly smaller carbon footprint.
We are hoping the company provides an update to all of us at the Main Event in December.
For full disclosure purposes, Flux has compensated us over the years by presenting at our events. They have also been wise in not letting me operate one of their forklifts.
On the M&A side, Castle Creek Pharma has decided to buy Fibrocell causing the stock to jump roughly 60% on the news.
Castle Creek will acquire Fibrocell for a total consideration of approximately $63.3 million, or an all-cash consideration of $3.00 per share.
Also, Aytu BioScience is acquiring Innovus Pharmaceuticals is acquiring Aytu BioScience is acquiring Innovus Pharmaceuticals. The acquisition will enable Aytu to enter the growing consumer healthcare market with a portfolio of over 30 products.
The combined company has generated $31 million in revenue over the past four reported quarters and believes that it can now accelerate its path to profitability.
I've had the pleasure of knowing both sides of the table here. Josh Disbrow (CEO of Aytu) and Dr. Damaj (President and CEO of INNV) have been a joy to work with.
I'm looking forward to seeing them both on the same team.
For full disclosure purposes, both Aytu and Innovus have compensated us in the past for presenting at our events.
On a sad note, a few people passed away this week as well.
Carrols Restaurant Group announced that Mr. Paul Flanders died last weekend. Paul had served as the CFO of Carrols since 1997 and shall be greatly missed on the conference circuit.
Legendary investor, Mr. T. Boone Pickens also passed away at the age of 91. Although I never had the pleasure of meeting Mr. Pickens, a lot of what he said over his distinguished career made a lot of sense to me.
What people often forget is that he donated over a billion dollars of his wealth, and that is a billion more than most individuals.
Finally, the one singer whose name would have been well received in the financial world, Mr. Eddie Money, passed due to esophageal cancer.
Eddie sold over 28 million records in his career, and was famous for his hit songs "Two Tickets to Paradise" and "Take Me Home Tonight."
I'm hoping that he is back at home in paradise right now.
CL
---
Impact.
Highlighting Anomalies Amongst the Week's Biggest Gainers, Losers, & Volume Leaders.
by Christian Galatti (Phase 4 Research)
YRC Worldwide...+91%
YRC Worldwide Gets An Angel Investor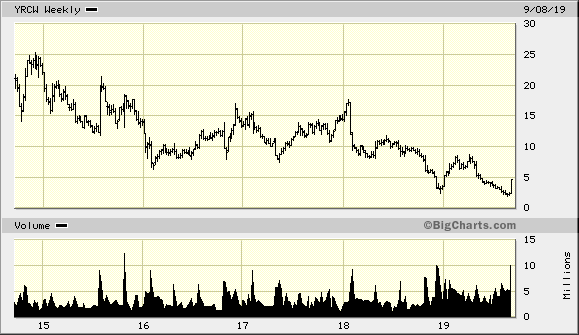 Story.
Decimalization has become a frequent descriptor out of the microcap lexicon. There's a formula to getting crushed down to where the market cap is a fraction of the revenue. They call it distressed. Lately, it's been an ancient industry player saddled with debt going backwards fast because there's no growth. The drops are seen to be irrational until they make sense at the bottom where price discovery lives. Sometimes there's no way out. Sometimes predators loan lifelines that convert into death spirals. But sometimes the smart money finds value. Apollo Global just lent $600M to YRCW. Just one step in the right direction doubled the stock off the bottom. A move that can continue if the effects of the tariffs recede.
OVERLAND PARK, Kan., Sept. 11, 2019 (GLOBE NEWSWIRE) -- YRC Worldwide Inc. (NASDAQ: YRCW) announced

today

it has completed a refinancing of its term loan obligations and entered into a term loan agreement ("Term Loan Agreement") with funds managed by affiliates of Apollo Global Management, LLC (NYSE: APO) acting collectively as the Lead Lender for a $600 million facility which provides additional liquidity and has a less restrictive financial covenant. This is expected to create operational runway as the Company moves forward with its multi-year strategic initiatives designed to achieve sustained profitability.
Tariffs have been difficult for analysts, but not the market. Specific companies get hit, while others benefit. YRCW is on the wrong side of the net neutral economic matrix. Even though the economy has consistently grown by 2% or more every year, YRC Worldwide freight volume went down. Impacting a fragile balance sheet that was absolutely dependent on stability on the top line. Driving the stock to $2 when the company is on track to make $5B. Valuing the market cap at a microcap fraction...decimalized.
The reason that Apollo gave them the money is that they see a path to profitability. Back in July YRCW was able to convince the rating services that their turnaround was possible. When Moody's upgraded their debt they also noted that the outlook was stable. A month later Apollo agreed, and refinanced their debt to enable a fast track plan to profitability.
New York,

July 25, 2019

-- Moody's Investors Service ("Moody's") upgraded the ratings of truck carrier YRC Worldwide Inc. ("YRC"), including the Corporate Family Rating to B2 from B3, the Probability of Default Rating to B2-PD from B3-PD and the Senior Secured rating to Ba2 from Ba3. The Speculative Grade Liquidity rating is affirmed at SGL-3. The outlook is stable.
RATINGS RATIONALE
The ratings reflect the prospects for meaningful cost savings because of greater operational flexibility under YRC's new five-year labor agreement with the International Brotherhood of Teamsters. Moody's anticipates that YRC will achieve additional cost savings from a network optimization strategy that aims to increase density in its terminal network through cohabitation or consolidation of facilities. Combined with YRC's ongoing focus on pricing and the benefits from last year's step up in fleet investments, Moody's expects that YRC will sustainably improve its financial performance by 2020.
Conclusion.
YRC Worldwide follows a pattern of turnarounds. A major player in an ancient industry that just needs a little help. Crushed by debt, they fall to a fraction of revenue, decimalized. Each then having exponential potential if the turnaround works. (Just like OMI). If the tariffs recede it will fast track their plan. For microcap investors Apollo firmly believes that YRC debt is undervalued meaning that further Moody's upgrades will raise the equity too.
Analyst Disclosures: None. No ownership or relationship.
---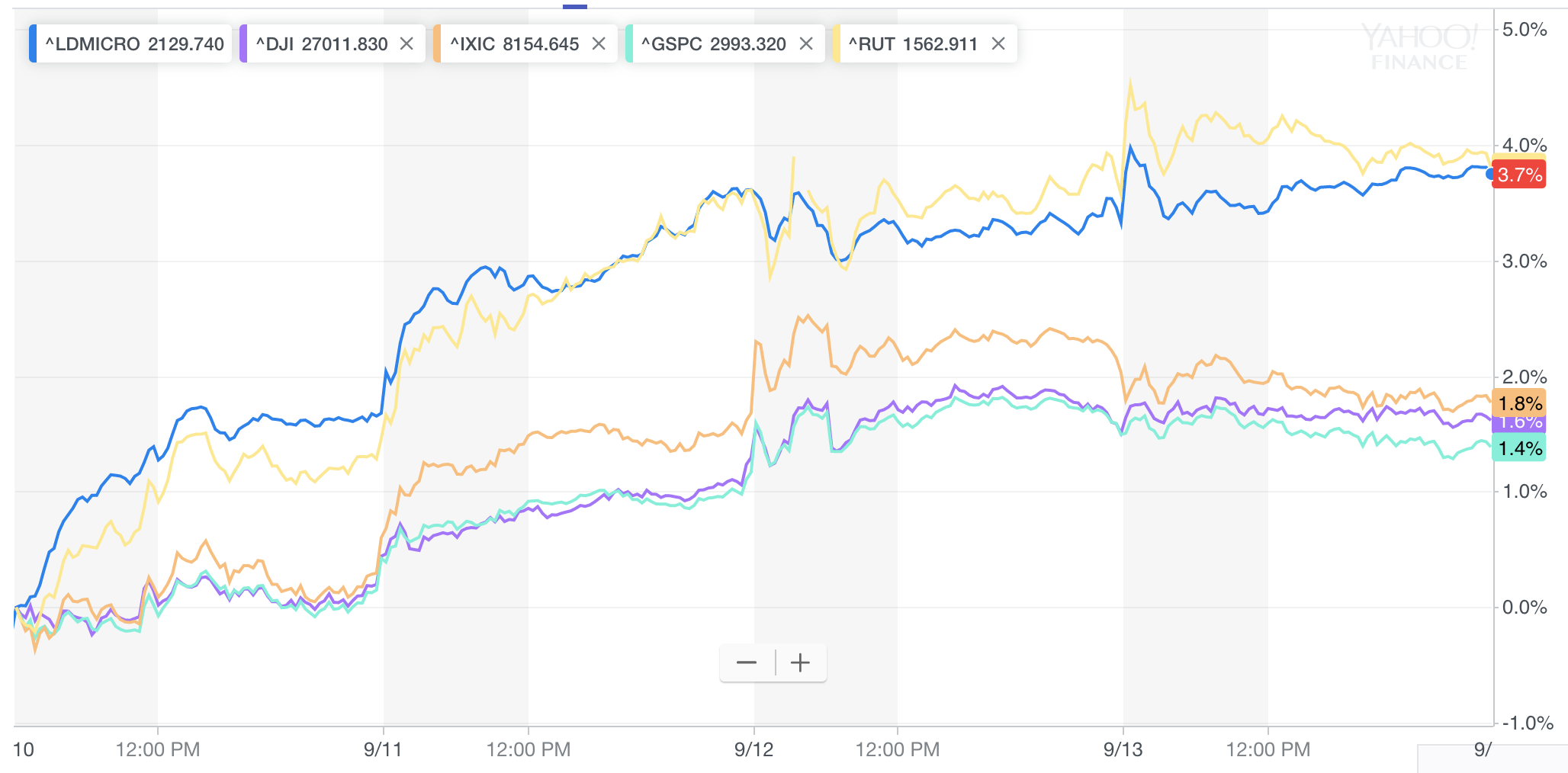 A stark chart, showcasing just how much small and micro-cap outperformed larger cap companies, gaining more than 200 basis points than the Nasdaq, NYSE, and S&P indices.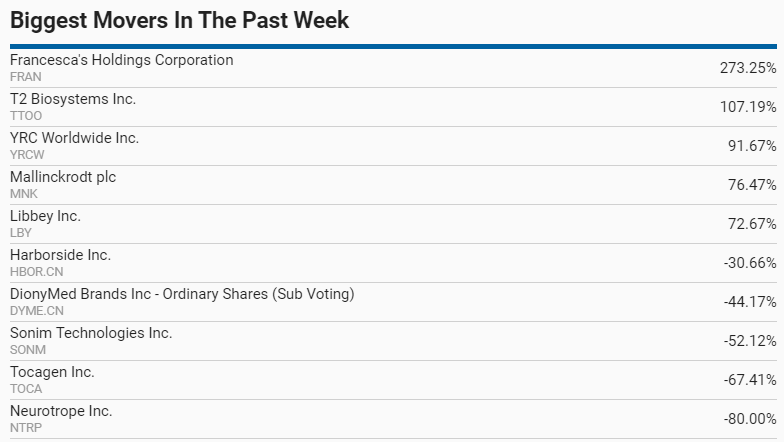 ___
Equities Contributor: Chris Lahiji
Source: Equities News
DISCLOSURE: The views and opinions expressed in this article are those of the authors, and do not necessarily represent the views of equities.com. Readers should not consider statements made by the author as formal recommendations and should consult their financial advisor before making any investment decisions. To read our full disclosure, please go to: http://www.equities.com/disclaimer. The author of this article, or a firm that employs the author, is a holder of the following securities mentioned in this article : None
| Symbol | Last Price | Change | % Change |
| --- | --- | --- | --- |
| AAPL | | | |
| AMZN | | | |
| HD | | | |
| JPM | | | |
| IBM | | | |
| BA | | | |
| WMT | | | |
| DIS | | | |
| GOOG | | | |
| XOM | | | |
| BRK.A | | | |
| FB | | | |
| JNJ | | | |
| WFC | | | |
| T | | | |
| NFLX | | | |
| TSLA | | | |
| V | | | |
| UNH | | | |
| PG | | | |