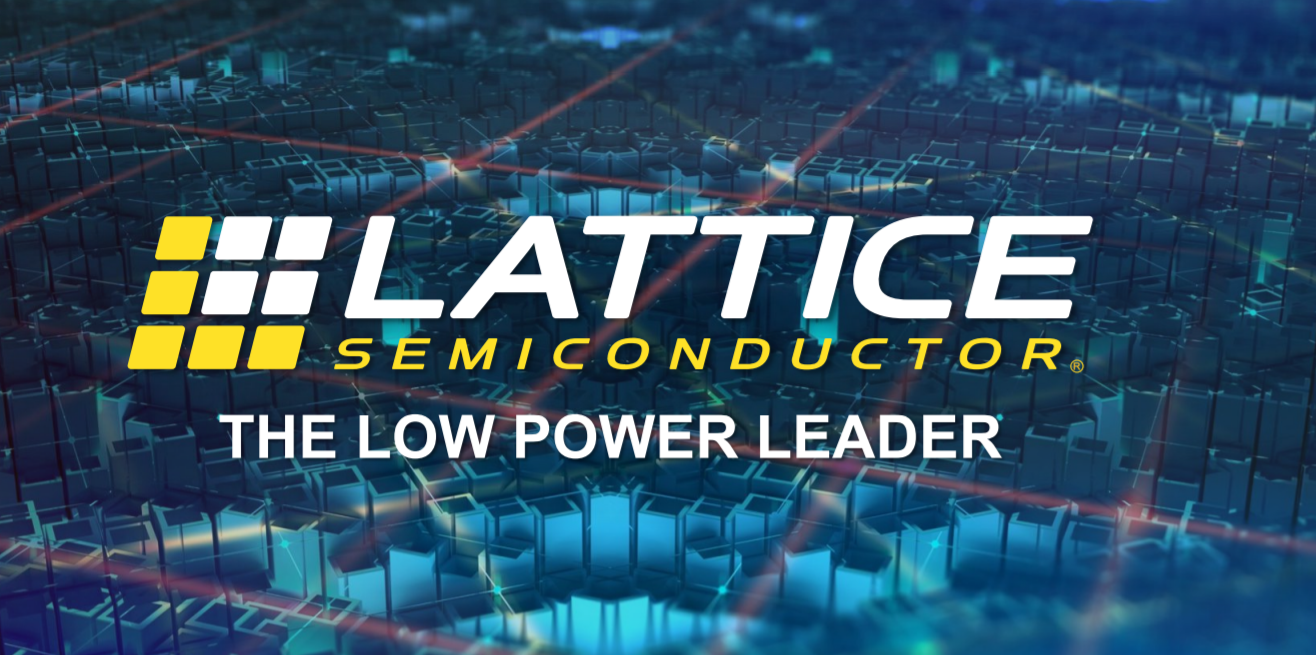 All images from the Lattice Semiconductor corporate presentation, Dec. 10, 2019.
Sixteen months ago, Lattice Semiconductor Corporation completely overhauled its leadership team. In September 2018, President and CEO Jim Anderson, Chief Marketing and Strategy Officer Esam Elashmawi and Corporate VP of R&D Steve Douglass all joined the company. At the time, the company's stock price was trading in the $7-8 range seemingly adrift in a competitive sea of semiconductor companies. However, LSCC's new management team made a crucial shift over its first few months in charge that has paid off handsomely for the company and shareholders.
At the company's 2019 Financial Analyst Day in May 2019, Anderson and the LSCC management team described their new strategy: become the low power programmable leader. Prior to this, Lattice Semiconductor was working in trending technology businesses like HDMI and USB-C, but Anderson and Elashmawi decided to bring the company back to its roots, focusing 100% on field-programmable gate arrays (FPGAs), specifically those in the 1 mW to 1 watt power range. At the time, these smaller and power-efficient FPGAs were in high demand and appearing in more and more devices, according to Elashmawi in a write-up in Forbes.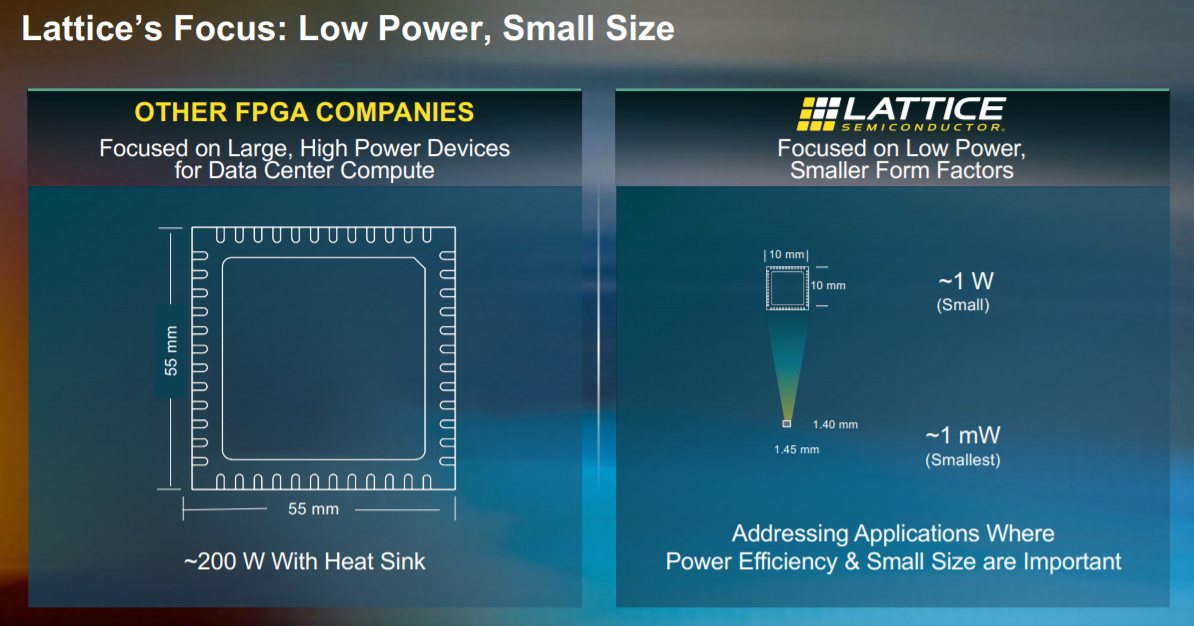 In addition, in that same Forbes article, Lattice presented the idea that lower power FPGAs will be necessary in the 5G network roll-out specifically in antennas and baseband units. Fast forward to today, and Lattice has transitioned rather quickly from turning the company around to accelerated growth thanks to the bold foresight of its leadership team.
Since Anderson and his team came aboard, LSCC's share price has increased more than 150% with the stock closing at $20.65 as of Jan. 15, 2019. Even more impressive, much of this growth came during a down year for the semiconductor market, exacerbated of course by the trade war. Revenues have increased sequentially for three quarters from $96 million in Q4 2018 to $103.5 million in Q3 2019. Net income has increased in kind from $11.1 million to $22.9 million over that period. Moreover, Lattice's debt has decreased as well going from $259.6 million in Q4 2018 to $156.4 million in Q3 2019 demonstrating leadership's dedication to improving the balance sheet.
The focus on low-powered FPGAs drove the company to higher ROIs in well-positioned verticals like the aforementioned 5G infrastructure boom and other growing trends like IoT, advanced driver assistance systems (ADAS), automotive infotainment and artificial intelligence. An additional side effect of this transition was that focusing more on wider industrial trends made the company's revenue less seasonal.
Lattice has also rolled out new products on time in an industry not exactly well known for keeping deadlines. The company's sensAI and MachXO3D platforms both launched in May 2019, offering unique features for system developers. The former offers AI application builders with a strict power budget, while the latter is a security-focused hardware solution.
Plus, in a testament to the company's R&D work, Lattice now has a next-generation FPGA platform, Lattice Nexus. Nexus was designed specifically for AI, IoT, embedded vision and 5G, all of which stand to benefit from high-performance and reduced power consumption FPGAs in dense technological devices.
The Lattice Nexus platform augments the parallel processing and re-programmability of FPGAs with the power-efficient performance demanded by today's technology trends, like AI inferencing at the Edge and sensor management. The platform also accelerates the rate at which Lattice will release future products. Additionally, the Lattice Nexus platform offers easy-to-use solution stacks targeting high-growth applications that help customers more quickly develop their systems, even if they are not expert in FPGA design.

– Steve Douglass, Corporate VP of R&D.
As devices become more complex, low power FPGAs are necessary for integration of larger components. For example, in a vehicle, Lattice's chips are in everything from a mirror sensor to the stereo system and, notably, offer image aggregation in the ADAS system. While there may be a risk that new investors could now be chasing price and the semiconductor industry is always ripe for disruption, LSCC has managed to stay ahead of the curve and defend its market niche vigorously with the current team in place.
_____
Equities Contributor: Stephen L. Kanaval
Source: Equities News