Late Innings of the Bull Market?
Leo Kolivakis Follow |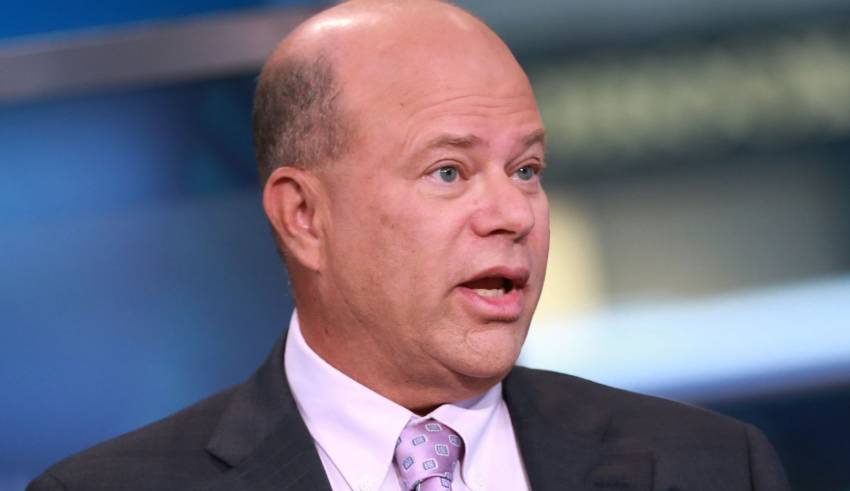 Tae Kim of CNBC reports, David Tepper says the bull market is in the late innings and he's sold some stock holdings:
Akin Oyedele of Business Insider also reports, 'It's a late-innings game:' Hedge fund billionaire David Tepper says he's dumped some stocks, and warns of a bear market if Trump's trade war worsens:
Earlier this week, I went over why Bridgewater's founder Ray Dalio thinks we are in the 7th inning of the economic cycle, stating the following:
Now we have another hedge fund titan, David Tepper, telling us it's late innings for stocks. Is he right?
Calling the economy is a little easier for me than calling stocks and I'll explain why. Stocks move based on a lot of factors including liquidity.
Even though the Fed and other central banks are raising rates, removing global liquidity, there's still plenty of juice to drive stocks and other risk assets higher.
So, yes, I agree with Tepper, we are in the late innings for stocks which are a leading indicator of the economy, but it's at this stage of the market where risks are high for parabolic moves.
In fact, the whole tech bubble went parabolic a year after the Fed started raising rates and it lasted a lot longer than skeptics thought, decimating many value managers.
Value managers are lagging far behind growth managers again this year, which is normal. In a video clip this week, Francois Trahan and Michael Kantrowitz of Cornerstone Macro went over the structural shifts explaining why growth will continue to outperform value, highlighting these points:
I highly recommend you subscribe to their research, it is excellent.
According to Francois, the rally in growth stocks is "textbook at this stage" where investors are defensive and it's normal to see breadth narrowing.
However, he too is telling investors to start focusing on defensive sectors because the lagged effects of interest rate hikes will eventually hit all risk assets.
But if you drill down on markets, you see crazy things happening at stock levels. For example, look at shares of Tilray (TLRY), a company that engages in the research, cultivation, processing, and distribution of medical cannabis (click on image):
Subscribe to get our Daily Fix delivered to your inbox 5 days a week
As you can see, animal spirits are alive and well, especially in pot stocks but as I stated on StockTwits last night, momos are driving this game and a lot of retail investors are going to get burned badly buying these stocks, especially after a parabolic move.
Other stocks that caught my eye? Look at shares of Advanced Micro Devices (AMD) which have more than doubled in value this quarter (click on image):
AMD is one of the best-performing chip stocks which is great news for Vanguard, BlackRock and Fidelity, the top institutional holders, but also for top hedge funds like Renaissance Technologies and Balyasny which increased their stake significantly in the second quarter (click on image):
You'll recall when I went over top funds' activity in Q2 2018, I went over another semiconductor stock:

Shares of Micron Technology (MU) bounced on Thursday but they've been struggling this year, especially since the second quarter (click on image):
It's a tough market and even hedge fund gurus can get their stock picks wrong.

Still, as I stated last week in my comment on the confounding market, you can't throw in the towel on semiconductor stocks but you need to pay attention to them:


Lastly, on global growth, Colby Smith of the Financial Times reports, The EM rout is not made in America:

This is what worries David Tepper, an all-out trade war with the US can hit China and emerging markets' exports hard.

And even though emerging market stocks (EEM) and bonds (EMB) bounced this week, the trend is still down for the year (click on charts):
I'd also be very careful with that BCA chart showing a weak correlation between EM risk assets and the fed funds rate. We weren't on the precipice of a full-blown trade war back then and China wasn't the main driver of emerging markets' export growth.

Keep your eyes peeled on the US dollar (UUP) and US long bonds (TLT), this is where you'll see the global risk barometer (click on image):
There has been a bit of a pullback in both, giving emerging market risk assets some breathing room, but if all hell breaks loose, I expect the US dollar and US long bonds to rally concurrently, which isn't the norm but when global investors are scared, they flock to US assets (which is why US stocks have outperformed global stocks so much this year).

Below, Appaloosa Management's David Tepper said that tariffs on China were a "blunt" move for the Trump administration, but that maybe it was the right move because it is for the "future of our country". He also said the stock market may endure a little pain with tariffs on China, but that the markets will eventually adjust.

It remains to be seen just how painful the adjustment will be and that in my opinion depends on how much the Fed tightens given what is going on in emerging markets.

DISCLOSURE: The views and opinions expressed in this article are those of the authors, and do not necessarily represent the views of equities.com. Readers should not consider statements made by the author as formal recommendations and should consult their financial advisor before making any investment decisions. To read our full disclosure, please go to: http://www.equities.com/disclaimer.
Market Movers
Sponsored Financial Content