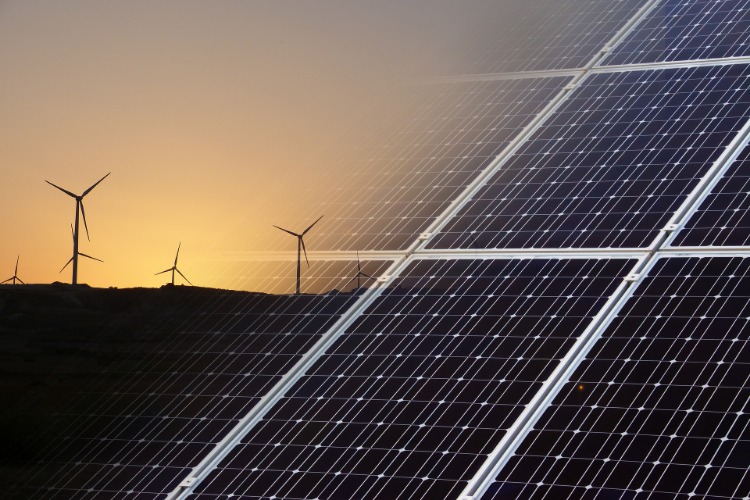 Image: seagul, Pixabay
Latin America's rise to the top of the clean energy market didn't happen overnight – in fact, the story began an entire century ago. In the 20th century, oil firms from the United Kingdom tapped into Mexico and Venezuela's hydrocarbon, exporting fossil fuels back to the UK and to other markets around the world. Fast forward to the 21st century, and it's LATAM countries and companies themselves that are innovating, creating an unrivalled clean energy market that some would consider unprecedented, breaking records and setting the standard for the rest of the world. Aside from the planet, which is a growing concern amongst the majority of us, the biggest benefactor to the territory's renewable energy will be international investors, who are entering into the market to exploit its potential and generate significant returns.
Below, we take a closer look at the Latin American clean energy market and ask where the opportunities lie for businesses and entrepreneurs around the world who want to "plug in."
Huge Potential
According to data supplied by LATAM Investor, Latin America has a solar power potential of more than 54,050 terawatt-hours per year – enough to supply LATAM's current demand for energy more than 36 times. The wind sector, on the other hand, has 22,751 terawatt-hours per year of potential, whilst hydropower is estimated to have 3,267 terawatt-hours per year of potential, representing significant opportunities for businesses looking to exploit the region's renewable energy. Of course, these resources are not evenly spread – some countries, like Chile, offer greater potential for renewable energy than others because of their landmass and climate, so expanding into a market should only be done once assessing the potential.
In short, Latin America has the capacity to produce significantly more renewable energy than it requires, and whilst that's good news for countries like the United States and Canada, who can purchase energy at a knock-off rate and reduce their reliance on non-renewable sources like fossil fuels, the truth is that it would not be economically feasible for Latin American firms to export its energy to other landmasses – it's highly unlikely we'll see high-capacity power cables spawning from Latin America to Australia over the North Pacific ocean any time soon!
That limits the potential of the territory's energy sector but also unlocks greater opportunities – if low-cost, green energy is available in surplus, what can businesses do with it to generate a return on their investment, and which industries could benefit most in the coming decades?
International Players Dominating
Whilst a number of successful Latin American companies have incorporated and expanded thanks to the territory's renewable energy sector, it is international players who have the expertise and capital to benefit the most. According to one report, investment in LATAM's clean energy market grew 25 times faster than the global rate last year, with developers able to pay over-the-odds for a slice of the market.
SolarReserve, for example, is working on a 260-MW solar farm in the Atacama Desert in Chile and offered $48 a megawatt-hour in an auction last year. That would have worked in 2016, but saturation has meant that the average bid now stands at $32.50, cutting the costs of energy for consumers and businesses, which unlocks opportunities in its own right. With a growing number of renewable energy opportunities in Chile, SolarReserve is not alone in its expansion plans. Enel, which employs 70,000 people around the world and has a market valuation of 74.64 billion euros, bid $27 per megawatt-hour, and later promised wind power in Mexico for just $17.70 a megawatt-hour, the lowest ever price, which demonstrates that global players have the ability to drive down costs through scale and bargaining power.
Global businesses can take advantage of economies of scale and their infrastructure experience, with large organizations able to finance huge multimillion-dollar projects on their own, without first needing to secure financing. AES Corp, for example, has said that it hopes to achieve "massive" growth in renewables in Latin America, and currently has 16,000 MW of capacity in Latin America – 40% of that is renewable energy, something it wants to increase.
Whilst it may appear that only multinational firms with billions in reserves can expand into the sector, there are major investment opportunities in renewable energy in Argentina and other Latin American markets, and governments in countries such as Costa Rica encourage small players to enter the market, despite having their own government-owned energy providers, for example, Costa Rican Institute of Electricity (ICE) and the National Company of Power and Light (CNFL), and securing contracts with some of the world's biggest energy suppliers.
Opportunities in Many Sectors
One of the most interesting points about Latin America's energy sector is that, for investors, most opportunities will lie outside of the sector. Indeed, firms do not have to invest in energy production to benefit from the clean energy market, with growth in Latin America's electric vehicle sector demonstrating that opportunities are likely to be found in other areas. As the world becomes more environmentally-conscious, businesses in all sectors can benefit from green energy and electric vehicles via their logistics and distribution, whilst transport and delivery companies like Rappi, an on-demand delivery startup in Argentina, Brazil, Chile, Colombia, Mexico, Perú, and Uruguay, benefiting the most. According to McKinsey, 25 percent of consumers will pay a premium for the privilege of instant or same-day delivery, so businesses that can live up to the promise whilst being environmentally conscious will thrive.
Other sectors that will benefit from the growth in clean energy include tourism, education, sales, technology, and research and development, though the possibilities are virtually endless. Businesses in all sectors are able to take advantage of LATAM's cheap energy, which will not only cut costs but improve brand image, allowing companies to reduce carbon emissions and market themselves as green and sustainable. From manufacturing to medical supplies, clean energy use can serve as a unique selling point in today's competitive times. And with more and more would-be entrepreneurs entering the business world, finding ways to differentiate products and services is the key to enabling long-term growth and stability – and protect the planet in the process.