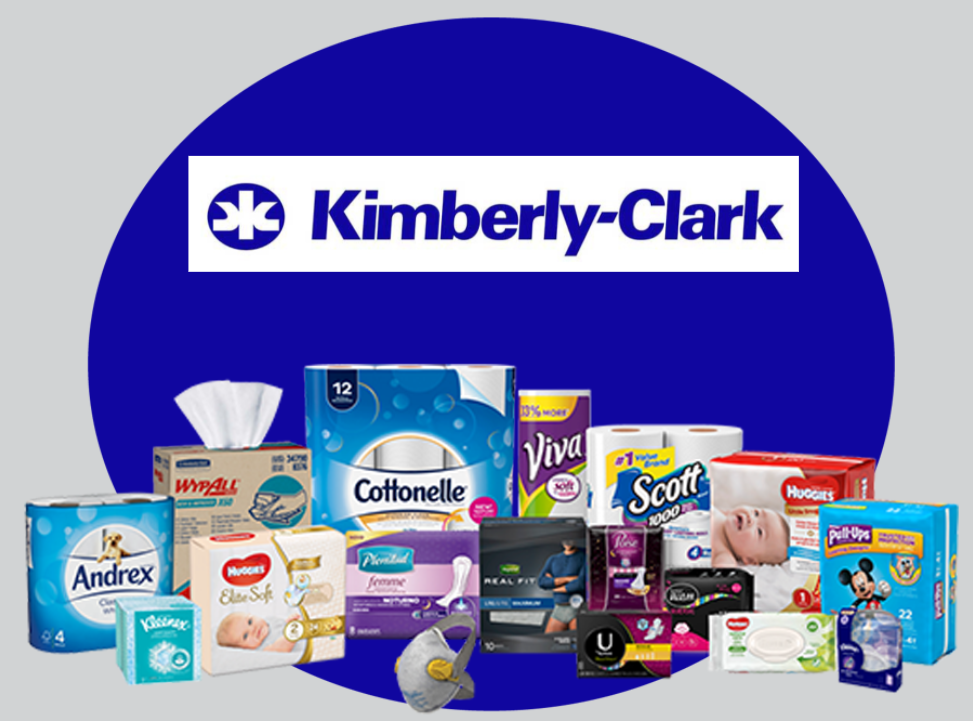 Image source: Kimberly-Clark
Kimberly-Clark said sales of facial tissues, paper towels and toilet paper rose 14% during the fourth quarter of 2020, a demand that the personal care company said was driven by the ongoing COVID-19 pandemic.
On Monday, the Dallas-based company issued its latest quarterly and annual earnings report, which shows $4.8 million in net sales during the final three months of 2020, a 4% increase from the prior-year period.
Within that category, personal care product sales rose 5% to $2.3 million and consumer tissue sales jumped to $1.7 million.
For the fourth quarter, Kimberly-Clark posted earnings of $539 million, or $1.58 per share, a 6% increase compared to the year-ago period.
Earnings, adjusted for one-time gains and costs, came to $1.69 per share. The quarterly results beat Wall Street analyst expectations of $1.61 per share. Fourth-quarter revenue rose 5.5% to $4.84 billion, which topped forecasts of $4.74 billion.
As people continue to work and attend school from home, the Dallas-based company, whose brands include Kleenex, Cottonelle, Scott and Huggies, ended the full year with $19.1 billion in revenue, a 4% increase from 2019.
Kimberly-Clark reported $2.35 billion in profit for the full year, or $6.87 per share. On an adjusted basis, full-year earnings were $7.74 per share in 2020, up 12% from 2019. The company expects full-year adjusted earnings in the range of $7.75 to $8.00 per share in 2021.
The company also announced a 6.5% increase in the quarterly dividend, the 49th consecutive annual increase. Kimberly-Clark's board also authorized a new $5 billion share repurchase program to supplements the existing $5 billion authorization that is expected to be completed later this year.
In a statement, Kimberly-Clark chief executive and chairman Mike Hsu said, besides keeping up with pandemic-related demand, the company "significant increased brand investments and improved our market share positions."
"In addition, we achieved $575 million of cost savings and returned $2.15 billion to shareholders through dividends and share repurchases," said Hsu of the company's performance in 2020. "Finally, we grew adjusted earnings per share 12%, well above our medium-term objective. I'm extremely proud of what our teams accomplished while staying relentlessly focused on employee health and safety and meeting the needs of our consumers during this unprecedented time period."
For 2021, Kimberly-Clark said it doesn't anticipate a "significant impact from potential supply chain disruptions as a result of COVID-19" and is forecasting a net sales increase of 4% to 6%.
Hsu said, "We expect more challenging category conditions and higher commodity costs in 2021. That said, we remain very optimistic about our strategies to deliver balanced and sustainable growth over time and create long-term shareholder value."
_____
Source: Equities News