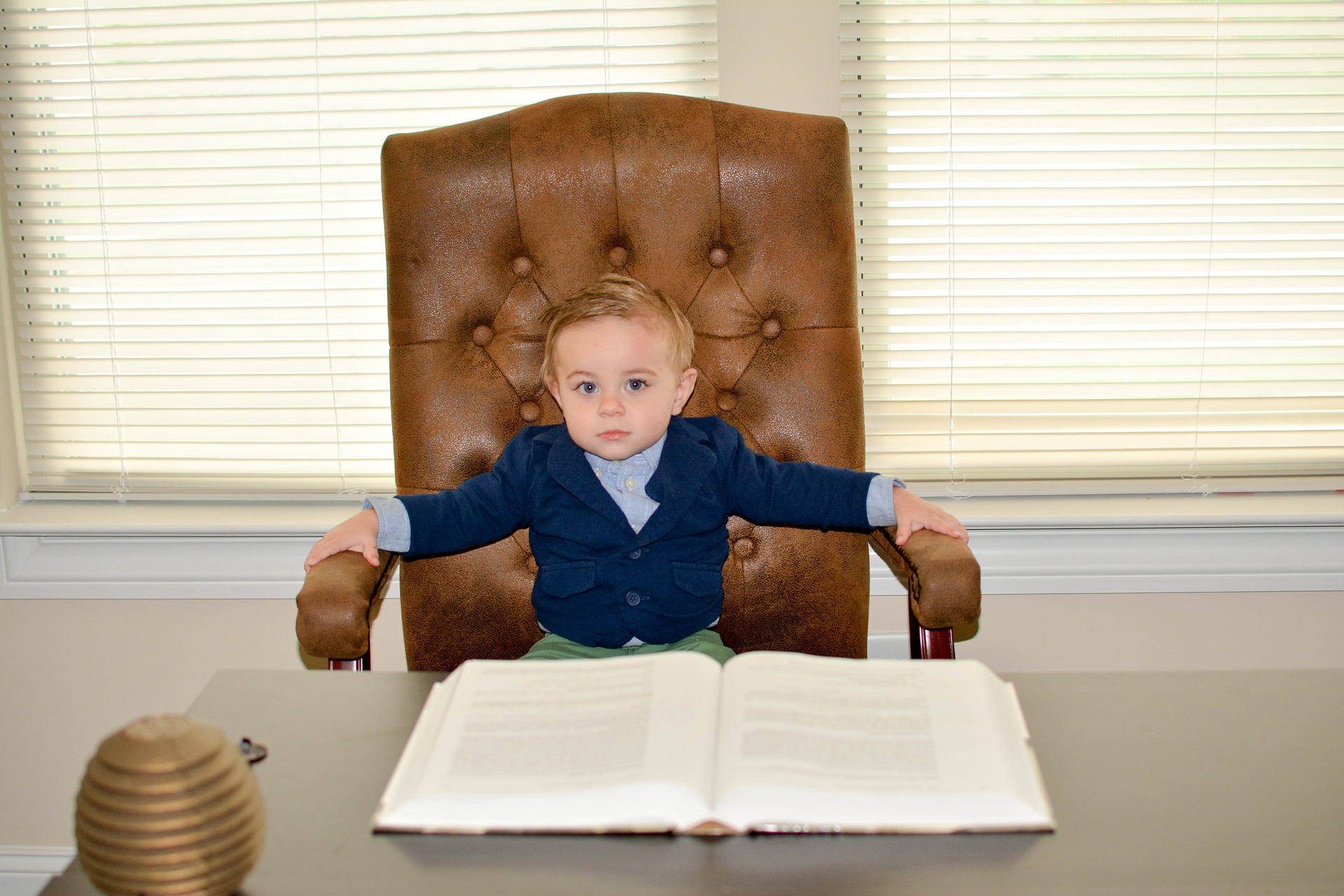 I took a government sponsored course on how to be an entrepreneur in the 1980s. Having struggled for years building a commercial photography business, I was amazed at what I didn't know. The instructor, Carl DeJong, has become my lifelong mentor and close friend.
The amazing thing I learned was that most of us travel this entrepreneurial journey stumbling along and learning by our mistakes. It's kind of like the necessary mantra one is told – try, try, and try, mistakes build character!
Hmm, It seems to me that if we teach our kids about being an entrepreneur at an early stage in their lives, they may avoid the pitfalls we did.
Adam and Matthew Toren of Vancouver are two serial entrepreneurs who started their first business at 7 and 8 years old. With the encouragement of their grandfather, they sold model airplanes at a folk festival. They kept at other ventures until they bought a struggling billiard hall right out of high school and turned it around big-time. Within a year they were bought out and were looking for more adventure.
In 1999, the Toren brothers started YoungEntrepreneur.com, which has become the largest and fasting growing social networking forum for entrepreneurs. This was followed by the book, Kidpreneurs: Young Entrepreneurs with Big Ideas!
I was talking with Leah Coss, CEO of Build a Biz Kids, in Vancouver, about the education our children get in school. She commented that kids have Smartphones with calculators, yet we are still focused on teaching them advanced math more than decision making or resiliency.
Lately, it seems teachers have become opinionated mentors to our children on matters that may or may not reflect our family's fundamental values. I question the validity of everything our kids are taught in school. I'd prefer that as many kids as possible be home schooled, but that's a discussion for another time.
It is true that none of our children is taught basic finance, money management, marketing, sales or even how to communicate effectively to influence people. Heck, when I went to school you could either go academic or learn a trade. We looked down at the guys in shop class but they went on to become well paid tradesmen while the BAs in Philosophy would often struggle.
Starting in 2002, I ran a successful business incubator for ten years. It was government supported so they had some say in who were in the cohorts. They turned down a lawyer with an MBA, who was unemployed and wanted to start a business. They said, clearly, he was educated in business with his fancy MBA. I asked him how many courses he was taught on how to run a business from the ground up in either law school or the MBA program – he said none! He was accepted!
So people are coming out of school with advanced degrees, i.e. dentists, lawyers, engineers and more who were never taught a course in finance, marketing and all the other tools that help an entrepreneur navigate in business.
Clearly, if these professionals are not taught the tools in university, then there's not even a glimmer of hope they would have learned it in high school.
Sure, I guess the adage, "You need to be born an entrepreneur," may have some validity. After all, famous people like Mark Cuban started selling door to door as a kid, and Jenny Craig was catching crabs to sell to her mom, but unless your kid is a self-starter there is nothing to instill that entrepreneurial spirit in a kid that's currently baked into standard curricula.
Lets face it, schools just aren't set up to teach about entrepreneurship. It wasn't even offered in our colleges and universities five years ago. The academics I know who teach high school don't have any worldly experience in entrepreneurship. They have little to no expertise in teaching the skills needed their students need.
We need to start helping entrepreneurs at a much earlier stage, and we need to support the idea. The world is catching on that schools are woefully inadequate and teachers have a lot of control over the future of our children.
The Kidpreneurs Academy (another Toren Brothers project) "was created to mentor, support and equip today's children with the necessary success skills to set them on the path of becoming our future entrepreneurs." It offers interactive and engaging videos, along with fun worksheets with advanced learning techniques. With 100,000 kids having gone through their inexpensive 9-module program, it is a proven concept.
Kids need to be taught the way we teach adults. In my MBA classes I teach at NYIT, I discuss with the students outcomes versus objectives, and I don't talk down to them like some academics I know. The same goes for the kids in these "kidpreneur" groups. We need to allow them to brainstorm, to come up with those crazy ideas only kids think of and to dream big. We need to teach them goal setting and even how to create a basic business plan or Lean Canvas. We also need to invest in them with time and money. It costs little to set up a student business, yet you would be surprised by the results.
Dr. Sinan Caykoylu received his Ph.D. from Simon Fraser University's Beedie School of Business in the area of Management and Organizational Studies. He is my boss at NYIT and he runs YoungMBA.ca. He partnered this program with the New York Institute of Technology's Vancouver Campus. YoungMBA was "born and shaped by our belief that early and proper introduction of 'soft skills' in the long-run will help raise individuals that are self-sufficient and at the same time are aware and caring of others' needs."
YoungMBA offers year-round educational programs for pre-teens (9 to 12) and teens (13-16). This is no daycare. Rather, it is teaching strategy development, finance, marketing and production while focusing on effective communication, teamwork, negotiation skills and ethics.
Another up and coming Vancouver program for children is the aforementioned Build a Biz Kids and its online education platform, BBK Network. The company's raison d'être is, "Because kids are just 1 encouragement away from changing the world." With a visionary CEO, Leah Coss, and 50+ volunteers (including me) the company is spreading financial literacy and other practical education to children. One parent said, "Get them off the electronics and get them ready for the 'real' world."
What was meant to be a local experiment in entrepreneur literacy has turned into a global phenomenon that has surprised Coss. From after school programs to 10 week camps, these students are the next gen of entrepreneurs that will have the skills to start any successful business.
Build a Biz Kids has so much content that kids are invited to explore a second and third semester. In the later semesters, they can take on a leadership role with teaching modules. With a class ratio of only 6:1, the business facilitators get a lot done. By the way, the classes are not iPhone or electronic friendly; it's about hands on experience.
Sadly, COVID-19 has put a damper on most, if not all these programs. In entrepreneurial form, the Build a Biz Kids program pivoted when the virus hit from a brand teaching practical business education to kids, to a curated platform (BBK Network) that other vetted kid-practical education providers (Brand Partners) are invited to join. Hundreds of kids have joined the programs online from all over the world, so their strategy has worked.
I think that a lot of business leaders should take on the challenge, with me, of "paying it forward" to this upcoming generation of entrepreneurs. The programs are finding a vast market and the thirst for business knowledge is out there. Volunteer where and when you can. If you want more information, please comment below.
The future is kid-friendly and biz-friendly!
Gary is CEO of Syphon Quantum Energy Inc., Bizzo Management Group Inc., and Bizzo Integrated Marketing Corp. in Vancouver. London-based Richtopia placed Bizzo on the Top 100 Global Influencers in the World for 2018. He is an Adjunct Professor of Integrated Marketing & Communications, as well as, Consumer Behavior at the New York Institute of Technology, MBA School of Management (Vancouver Campus). Gary can be reached at [email protected].
_____
Equities Contributor: Gary Bizzo
Source: Equities News