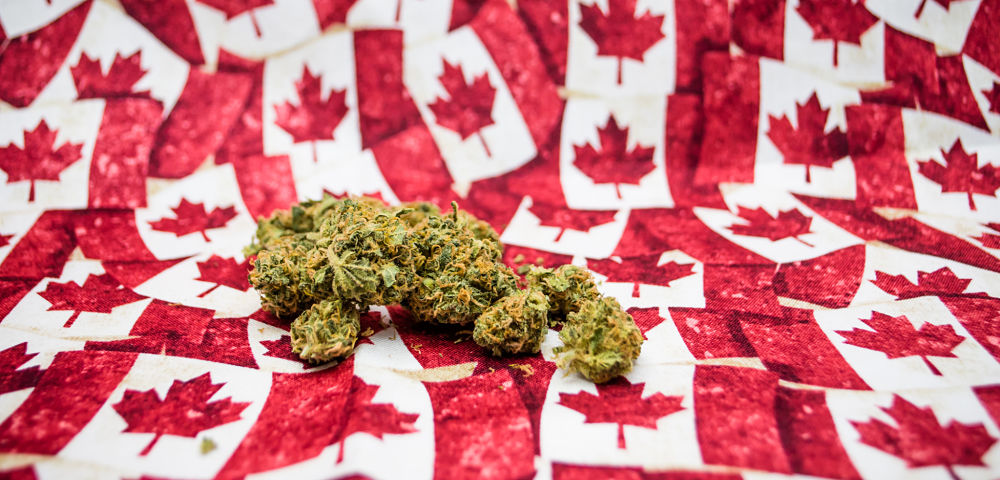 On Wednesday, October 17th 2018, after 95 years of prohibition, Canada will commence an incredible social, political, and cultural experiment by becoming the second country in the world (after Uruguay) and first in North America to completely legalize cannabis for adult use. The world is quite literally watching as Canada positions itself to dominate in terms of competitive advantage in the global cannabis industry.
That being said, there are many new laws that need to be understood both by Canadians, and especially by would-be American cannabis tourists, about the differences in how provinces and territories plan to roll out the end of prohibition. Below are insights from five cannabis industry executives, both Canadian and American, on this very topic:
"One of the main benefits to Canadian cannabis customers in Ontario is that online ordering and delivery are available to them, and it sounds like the system will be fast and efficient with a flat $5 fee for delivery. This will offer a new level of convenience to consumers not widely available in the U.S. The downside is that using this service will not provide you with real-time in hand product due to it taking up to 3 days for the postal service to deliver."
— Dustin Iannotti, co-founder of Artisans on Fire, a full-service marketing agency in Las Vegas that specializes in working with grey-market industries like cannabis, hunting, online casino gaming, daily fantasy sports, and more. They specialize in packaging, branding, social media marketing, photography, and video production to help companies strengthen their brand identity and raise consumer awareness.
"It is an exciting time to be Canadian! We are the first G7 nation to legalize cannabis in what appears to be the start of a global movement. The eyes of the world are on us! Our federal regime has provided each province with the ability to determine distribution on its own, so distribution will vary from province to province. For example, some provinces such as Quebec are going with a government run and owned distribution model while others such as Alberta have selected privately run retail cannabis locations, and British Columbia has selected a mix of both. What separates Canada from the U.S. is our national cannabis regime, set for recreational legalization on October 17 of this year, versus a more fragmented system in America with only certain recreationally legalized states."
— Danny Brody, Vice President of The Green Organic Dutchman (TGOD), a publicly traded organic cannabis company that is positioned as one of the highest quality, lowest cost producers in Canada.
"We are projecting the Canadian cannabis market to reach $4.3 billion in 2019 and increase to nearly $9 billion by 2021. It is important to remember a few things as markets open up:
There will a significant ramp up period – for most markets it takes approximately 18 months for all stores to open, manufacturers to become fully operational and supply and demand levels to balance out so consumers should not expect a smooth ride on October 17. Edibles will not be available at the onset either, which will create more turbulence once that market begins to ramp up and become fully operational.
While cannabis will be produced and manufactured by national brands, the retail will operate differently between different provinces. In Ontario, for example, recreational sales will begin only online, then there will be hundreds of dispensaries opening over the next 2 years. In Quebec, retail sales will begin on October 17, through a small number of stores with a more limited number of stores opening over the next 2-3 years.
— Bethany Gomez, Director of Research at the Brightfield Group, a cannabis-focused market research firm providing accurate and comprehensive consumer, brand, and market insights in the industry, offering a critical edge in a quickly emerging and competitive market.
"Canada is set to take the historic step of implementing its new policy to fully legalize cannabis on October 17, however legalization will look very different depending on which territory or providence you happen to be in on that day. The number of stores opening, whether they are privately or publicly run, where you can smoke, how much you can buy, and even the age you can purchase newly legal cannabis varies from locale to locale. For example, in New Brunswick residents will be able to purchase legal cannabis from one of 20 government-run stores. However, if you are unlucky enough to be in Ontario you will have to wait until 2019 before the first legal cannabis dispensary is open for business."
— Wil Ralston, President of SinglePoint (OTCQB: SING) is a publicly-traded cannabis and technology holding company specializing in acquisitions of small to mid-sized companies with an emphasis on mobile technologies and emerging markets.
"Canadian legalization is a major event in our history. Prime Minister Trudeau says Canada is ready – and I do believe that – but at the same time, not all the rules in regard to where cannabis will be sold and where it can be consumed have been announced yet. Additionally, some rules are different in various territories and provinces, which has left some people confused. For example, depending on where you are it'll be legally sold only in government stores, private stores, both, or, in the case of Ontario, neither at least for six months. Another example is the legal age to consume; in most places it will be 19, however in Quebec it will be 18. These are just a few of the things to keep in mind moving forward"
— Lisa Harun, CMO of Vapium, a Canadian vaporizer company focused on providing durable, portable high-tech devices designed for outdoor use.