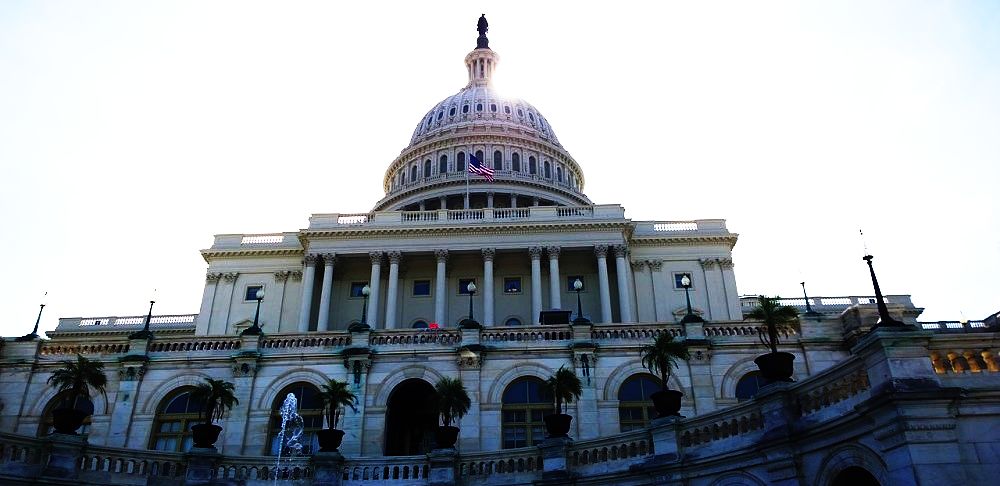 The mid-term election to me is all about security. It's about consistency, tapping into quality. It's about looking for those companies that are going to be very hard to mess with if there's an unanticipated electoral result, asserts Keith Fitz-Gerald, Chief Investment Strategist for Money Map Press. Here are excerpts from a panel discussion at the Las Vegas MoneyShow covering mid-term election stock picks.
So, with that in mind, the companies that I chose as mid-term election picks are companies that I think are going to be very hard pressed to fail so I'm on the offense because I'm playing defense and I want quality CEOs, I want quality results and quality numbers.
The very first pick that I've got for you today is BlackRock BLK, the world's largest asset manager. We're talking $6.9 trillion under management. Its investment portfolio is bigger than the gross domestic product of every country in the world except for the United States and China. It dominates the investing landscape.
What I like about it, particularly when it comes to exchange-traded funds, $1.5 trillion, CEO Larry Fink is aligned with my thinking. He's making a pre-emptive move into China for the very same reasons I am — the Chinese growth, financial modernization, and change economically there has made China a critical priority for that firm.
Now, what is really intriguing to me about BlackRock is their deal pipeline allows them to see things that the rest of the world simply doesn't. To me, I think that's going to be source of stability no matter what happens in the elections. I think it's going to be a source of growth no matter who gets voted in.
So, the second firm I've got for you is Visa V. Visa is interesting. It's up almost 70% versus 20.75% on the S&P. Fiscal year, we're talking about adjusted earnings of $5.07 billion, it's a year-over-year increase about 13%.
Visa processes trillions of transactions around the world and they do it accurately, they do it quickly, and they do it with great precision. As the world turns, people are going to use credit mechanism and contact list payments. It's inevitable and it's eminent and I think that's the best play out there.
BioTelemetry BEAT is another one. These guys make cardiac monitoring and mobile glucose monitoring, medical imaging, but what's interesting to me is that they're the largest and most profitable connected health company in the world. They monitor more than one million patients a year. They supply data to 28,000 unique referring physicians every month.
Now, the interesting part here, the play here, the reason why I like this company is they were selected by Apple as their primary strategic partner. Regarding Apple AAPL, everybody talks about iPads and iPhones and all these other things but Apple hasn't been a device company for a long time.
What I'm interested here is that this is the company that is potentially going to be Apple's acquisition when Apple transitions to a medical devices company. Imagine what happens when your doctors says, "I really want you to have an iWatch."
And they prescribe it for you or they say you need to have an iPhone and your insurance company pays for it. Imagine what happens when the product margins and the price points are suddenly paid for by somebody else. I think that boosts Apple's bottom line significantly and we're talking about 23 consecutive quarts of growth.
Another area I've touched on is data protection, cloud solutions, clients. Eighty percent of the Fortune 500 companies run data through F5 Networks FFIV and, if you look at it, cybersecurity is a $120 billion market alone, growing 35 times over the last 13 years. I think it's going to grow, on average, about 15% a year over the next three to five years so here again unstoppable trends that is backed by trillions of dollars in must have products.
Last but not least, Adobe Systems ADBE. Some 1.5 trillion annual customer data transactions are going through Adobe's Cloud business, 6 billion electronic and digital signatures are processed every year using their document cloud service, and more than 90% of the world's creative professionals already using Adobe products.

To me, it's going to move on to more than one billion mobile and desktop devices. That's key. Again, what I'm talking about is unstoppable trends backed by trillions of dollars, common use, must have products.

Keith Fitz-Gerald: How to invest in tech.

Keith Fitz-Gerald: How to invest $5,000.

Subscribe to Keith Fitz-Gerald's Money Map Press here…

This articlewas originally published by MoneyShow.com: Founded in 1981, MoneyShow is a privately held financial media company headquartered in Sarasota, Florida. As a global network of investing and trading education, MoneyShow presents an extensive agenda of live and online events that attract over 75,000 investors, traders and financial advisors around the world.