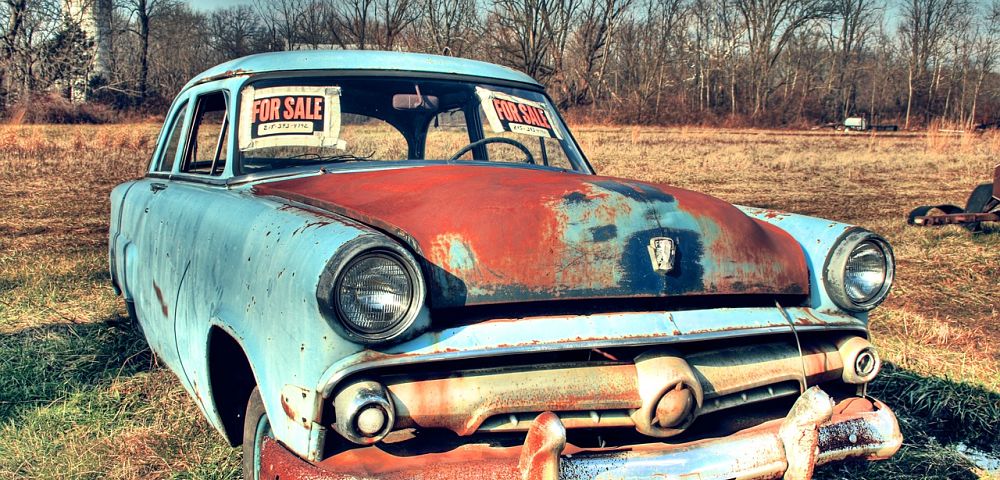 One characteristic that makes KAR Auction attractive to us is the business's modest capital requirement. Businesses that can grow while generating significant free cash flow earn high valuations in the stock market, says Doug Gerlach, editor of Small Cap Informer.
The largest business of KAR Auction Services (KAR) involves the resale of used cars between auto dealerships under the name Adesa. If a customer trades in a minivan to buy a Mercedes, the Mercedes dealership can use an Adesa marketplace to resell that trade-in to another dealer who sells minivans.
KAR also provides financing for independent dealerships. It has another auction business called Insurance Auto Auctions (IAA) which sells salvage vehicles, mainly on behalf of insurance companies.
Importantly, the company does not take risk related to the principal value of the vehicle, simply taking a fee from both the vehicle buyer and seller. In 2017, the company facilitated the sale of 5.5 million used and salvaged vehicles.
Both the Adesa and IAA businesses are currently enjoying tailwinds. Adesa is expected to benefit from growing wholesale auction volumes, with off-lease vehicles projected to continue to grow into 2020. On the IAA side, a continued increase in miles driven contributes to more accidents, the age of cars on the road continues to increase, and improving commodity prices also benefit the business. The Adesa franchise accounts for about 45% of operating income. IAA (salvage) brings in about 35%. Financing represents the remaining 20% of operating income.
Both of the auction markets the company participates in are effectively duopolies, although KAR competes with different players in each.
In used car auctions, it competes with Manheim. Manheim controls just under half the market in North America, with KAR possessing a little over a quarter. In salvage vehicles, KAR and IAS recommendation Copart represent about 80% of the North American market combined, with market share split fairly evenly.
These are fairly low-growth markets, but KAR supplements modest growth with technology and acquisitions. On the technology side, the company offers online auctions and online vehicle listing plus a variety of tools that help dealers set prices.
In 2017, online sales volume for Adesa represented approximately 45% of total vehicle sales, and this number has been rising in recent years. We don't see anything particularly groundbreaking in the company's technology platforms, though it continues to invest in supplemental technology.
KAR recently acquired a platform that utilizes data analytics to help fleet owners manage, maintain, and service their fleets as more individuals shift to ride sharing. This won't provide a meaningful immediate benefit to company results but helps position for future growth.
Acquisitions for KAR tend to be small regional players or bolt-on products for the burgeoning technology suite. Over the past three years, the company on average has spent approximately $200 million annually on acquisitions, with the focus on technology and international growth.
One characteristic that makes KAR attractive to us is the business's modest capital requirement. Businesses that can grow while generating significant free cash flow earn high valuations in the stock market. The main capital investments KAR makes are physical premises for holding auto auctions. It operated 75 used car auction sites and 175 salvage auction sites at the end of 2017. That network is well-developed and has not grown materially in recent years. The growth of internet-based sales channels should also help KAR continue to grow without substantial investment in physical auction sites.
Given the company's history, acquisitions should probably be viewed as another ongoing capital requirement, as the vibrancy of the overall KAR franchise seems to depend partly on some level of ongoing "maintenance" acquisition activity. But to put this in context, the average $200 million in annual acquisition cost over the past three years is against $335 million in average annual free cash flow over that timeframe.
At the end of February, the company announced its intention to spin off the IAA business within the next 12 months. We view this as a shareholder-friendly decision that will result in the creation of a pure-play salvage auction business with a direct, publicly traded comparison in Copart. The separation will simplify the overall business model for both IAA and KAR, which will retain the dealer financing business, and allow each company to pursue its own capital allocation strategy and strategic priorities.
Given the current business tailwinds supplemented with acquisition activity, we anticipate KAR will be able to continue to grow revenue approximately 10% annually. With the benefit of share repurchases and tax reform, we model EPS growth of 13% going forward. This produces earnings as high as $3.32 within five years. Combined with a high P/E of 28, shares could reach 93. We model the downside as 45, which represents a 20% decline from the current price. KAR pays a dividend, currently priced to yield 2.5%. The upside/downside ratio is 3.3 to 1.
KAR Auction Services finished the year on a positive note and expects industry tailwinds will support growth in 2018. Fourth quarter sales grew 9%, with wholesale auctions up 7%, insurance salvage 11%, and auto credit financing 19%.
Wholesale auctions volume was up 6% and richer vehicle pricing contributed another 1%. Insurance salvage sales was positively impacted by hurricane activity. Auto credit financing benefited from additional incremental interest revenue from the recent prime rate increase and lower loan loss reserves. EPS adjusted for a gain and corporate tax reform was $0.44, up 33%.
KAR expects industry trends in 2018 to support top-line growth. There will be an additional 300,000-400,000 vehicles that will come off lease compared to 2017, and insurance salvage is growing consistently at 5%7%/year.
Tax reform will help boost EPS, which is expected in the range of $2.40$2.55, up 33%-42%. The forward P/E at the mid-point of guidance is roughly 21.
KAR (55.76) is a Buy up to 60.

Doug Gerlach is editor of Small Cap Informer.

Subscribe to Doug Gerlach's Small Cap Informer here…

About MoneyShow.com: Founded in 1981, MoneyShow is a privately held financial media company headquartered in Sarasota, Florida. As a global network of investing and trading education, MoneyShow presents an extensive agenda of live and online events that attract over 75,000 investors, traders and financial advisors around the world.