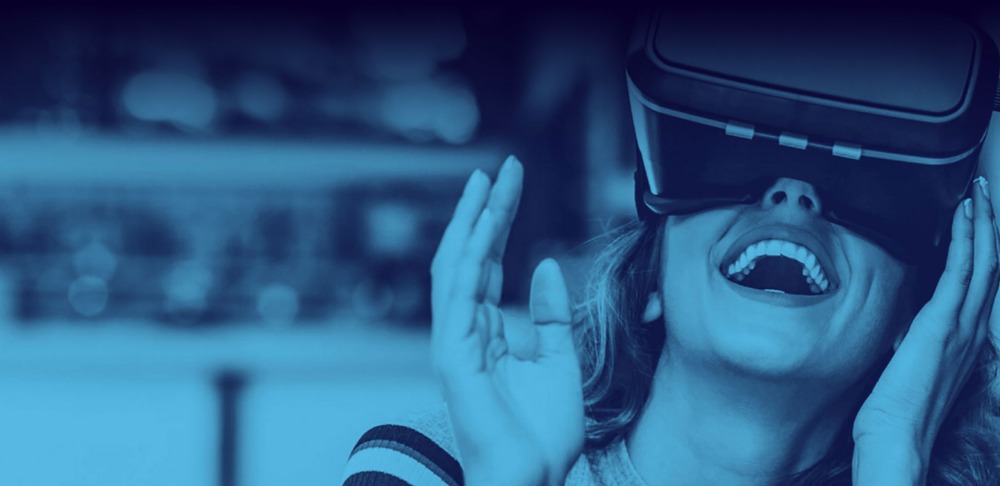 Let's take a closer look at some of the most important, key take-aways from this year's MWC19 wireless conference in Barcelona. The theme was, "Intelligent Connectivity". The surprise was a sudden focus on folding-screen smartphones. However, the most important areas are the rapid move to 5G, AI and IoT. Plus, managing all the new technology that is coming at us at light-speed and more.
First, it's important to understand that wireless is going through a major and historic transformation. Every wireless carrier, network and smartphone maker around the world is focused on 5G, AI and IoT. In fact, other industries are also now focusing on this important new trend.
5G, AI and IoT are the biggest points of MWC19
Sure, folding smartphones captured the media attention at MWC19, but 5G, AI and IoT are the most important items we can take away from MWC19. They are the direction the entire wireless industry is heading.
That means wireless carriers like AT&T Mobility T, Verizon Wireless VZ, T-Mobile TMUS and Sprint S are front and center. That also means smartphone makers like Apple iPhone AAPL, Google Android GOOGL, Samsung Galaxy and every other handset maker are right there as well.
It also means countless other companies in other industries will use 5G wireless to transform and reinvent themselves in their own marketplace. It will start with a few innovative players in each space, like Uber and Lyft in the taxi and limousine space, then expand to the entire industry in virtually every industry.
This means the next decade will be full of excitement, growth and transformation. It will also be full of hits and misses. Some leaders will continue. Others will fade as new players take the lead. Remember how Apple iPhone and Google Android took the handset lead from Blackberry BB, Nokia NOK and Palm a decade ago? There will be plenty of both. There always are.
GSMA and MWC Innovation City fuel wireless fascination
MWC Innovation City showed many smaller companies and lots of very interesting and even quirky ideas. Some won't go anywhere. Others will. Some will capture the imagination of larger companies and investors are have the potential to transform either a slice of the pie of the wireless industry, or possibly the entire pie.
MWC and GSMA do a great job at letting the best minds and ideas come together on a global scale and percolate. This is so important, and this year was no different.
There were more innovative new ideas than you can imagine. A few of them have the potential to create another big growth wave like we have seen in the past.
Samsung Galaxy Fold and Huawei Mate X are first-gen, folding-screen smartphones
The big surprise at this year's MWC19 show was about foldable screens on smartphones. The Samsung Galaxy Fold was introduced the week earlier. Huawei Mate X was introduced at the show itself. I think we can expect to see every smartphone maker heading down this path.
Not that while folding-screen smartphones will be key going forward, they will be important to only one slice of the pie, and that slice will expand over the next few years.
I expect the folding-screen smartphone to get lots of coverage from the media — more than it deserves since it is really only important to a limited number of customers.
Folding screen smartphones are targeted for people who carry both a smartphone and a tablet. This way they only have to carry one device.
There are two problems in this initial state.
The $2,000 price will deter many users
This device is larger, thicker and heavier, which may also be a turn-off for many users.
Brace yourself for even crazier smartphone innovation
Folding screen smartphones will get better and less expensive in coming years. As they do, they will be more attractive to more users. However, they will still only be interesting to a segment of the marketplace. Those who carry both a smartphone and a tablet. Most users today, don't.
Let me give you a warning. Brace yourself. We will see continued craziness like folding screen, curved screen and more in the smartphone sector as companies try to think out-of-the-box in order to attract more market share.
The next several years could be very interesting in the smartphone space with 5G, AI, IoT and all the other technology that will grow. It will only really be interesting to some, but it will get lots of media attention.
AT&T Mobility, Verizon Wireless, T-Mobile and Sprint will rollout 5G
5G is leading the charge into the next world of wireless. Every wireless network is quickly moving toward offering this service to all their customers as quickly as possible. However, it will take a few years before 5G is available everywhere, the way 4G is today. That's the way the next generation of wireless service always unfolds.
Today, AT&T leads the charge into the 5G market. They were the first to the marketplace late last year and are adding to their list of markets offering the service.
Verizon, T-Mobile and Sprint have also shown they are rapidly heading in this same direction. Expect 5G to continue to grow and become more widely available over the next few years.
This time, 5G is more than just faster smartphone connections
That is exciting because 5G offers more than just faster smartphone connections. It will also empower the next wave of new technology that will change industry after industry. Again, think of how Uber and Lyft transformed, expanded and modernized the older taxi and limousine industry.
That's what we can expect more of as 5G technology will transform other industries as well. Yes, it will be about faster smartphone experience, but it will also be about self-driving cars, medical and healthcare advances like remote surgery and care, wireless pay TV, automotive navigation, retail and so much more.
5G will be the building block that will help transform every industry over the next decade. That is why this new technology will be so exciting, especially when it is blended with AI and IoT. It could quite possibly change everything in our world.
One of the biggest challenges wireless and wire line carriers face as 5G transforms everything, is maintaining and growing their customer base. They must find new, exciting and interesting ways to delight customers and hang onto them in an ever increasingly competitive marketplace.
Customers will migrate to the interesting carriers, so carriers must keep up with their competitors who are doing the same thing with the same concern in mind. Every company wants to hang onto and grow its customer base.
This means there will be incredible growth and competitive pressure going forward.
Qualcomm and Synchronoss important to carriers as 5G approaches
Qualcomm QCOM is the key chip player in the world of 5G. They are ready with years of development of new 5G technology. And this will only continue to get better, year after year. This is the brand in most smartphone today.
Synchronoss SNCR helps wireless carriers think their way through this next step. They transform the way carriers create new revenue, reduce costs and delight their subscribers with cloud, messaging, digital and IoT products. They help companies re-invent messaging revenues, empower smart buildings and so much more.
This company and others like it will be increasingly important to wireless and telecom competitors going forward as 5G becomes a reality from coast to coast. I also see them growing beyond this trajectory serving newer wireless competitors as well.
There were so many really interesting and important companies and ideas at this year's MWC19 wireless show. Remember, going forward, wireless competitors will move beyond what we traditionally think. Because of 5G, AI and IoT, wireless will move into every other industry, and that's the exciting part of this year's story at MWC19.
Every company is looking for a competitive edge. With this huge next wave of innovation building, we know it will sweep across the marketplace and change everything about the way companies compete and the services they offer their customers.
This is what MWC19 really focused on and this is the future we must all focus on as well if we want to catch the next growth wave which centers around 5G, AI and IoT.
Jeff Kagan is an Equities.com columnist. Kagan is a Wireless Analyst, Telecom Analyst, Industry Analyst, speaker and consultant. He follows wireless, wire line, telecom, Internet, cable TV, IPTV, Cloud, Mobile Pay, FinTech and communications technology. Email him at [email protected]. His web site is www.jeffKAGAN.com. Follow him on Twitter @jeffkagan.