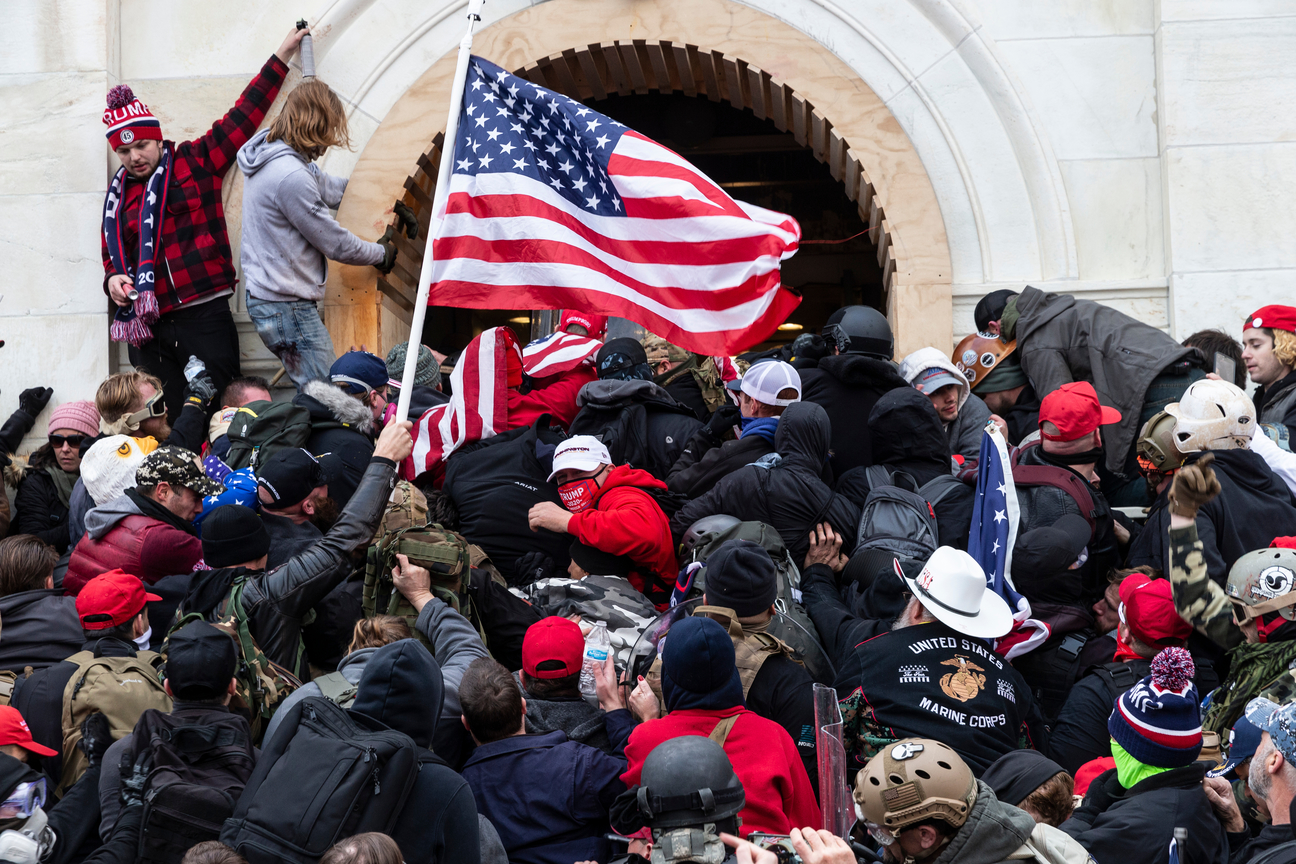 Image: Rioters at US Capitol, Jan. 6, 2021. Source: Lev Radin / Shutterstock
The US Justice Department is expected to charge at least 100 more individuals for participating in the January 6 storming of US Capitol.
In court filings Thursday, federal prosecutors said they are continuing to investigate and that over 400 people already face charges in connection with the deadly attack, Reuters reported.
"The investigation and prosecution of the Capitol attack will likely be one of the largest in American history, both in terms of the number of defendants prosecuted and the nature and volume of the evidence," the Department of Justice said in a set of court filings asking judges to postpone prosecution deadlines.
During the insurrection, the mob stormed the Capitol seeking to disrupt Congress's certification of President Joe Biden's electoral college victory. The attack led to the death of four people and sent legislators running for cover.
The vote to certify the 2020 Election results was delayed by hours while supporters of former president Donald Trump trashed the building.
CBS News reported that dozens of Capitol riot suspects have been reported to authorities by their own personal contacts. The FBI has arrested many based upon tips from family members, childhood friends, work colleagues and former friends after seeing images on TV or on the rioters' own social media accounts.
Reuters noted that the FBI's probe into the Capitol breach has grown more focused on far-right extremist groups, such as the Oath Keepers and the Proud Boys, and that more than 40 members of those organizations have been arrested so far.
Last week, Jon Ryan Schaffer, a founding member of the Oath Keepers, became the first defendant from the riot to plead guilty.
According to The Hill, Schaffer pleaded guilty to one count of entering a restricted building with a weapon and one count of obstruction of an official proceeding.
_____
Source: Equities News