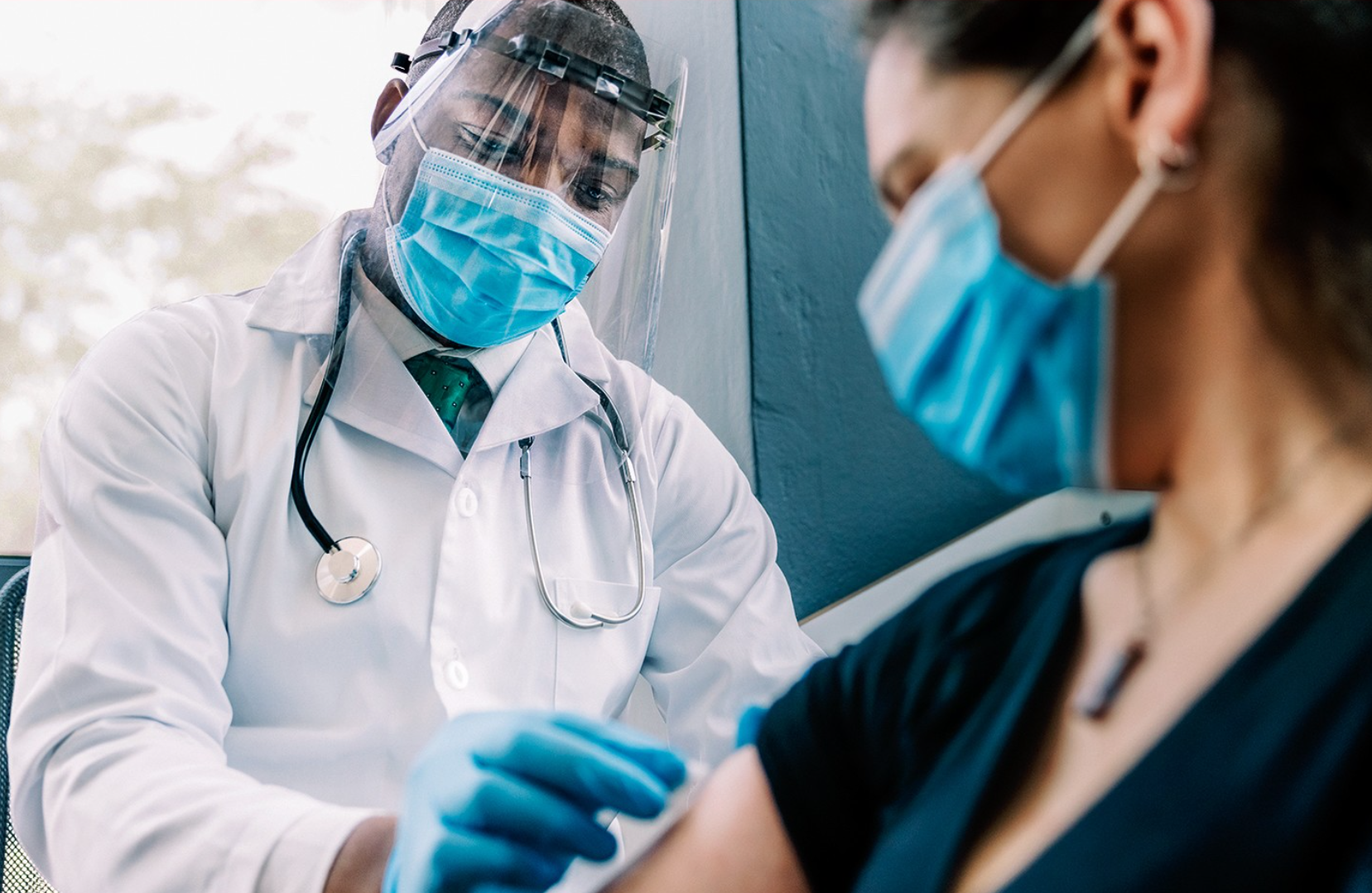 Image source: Johnson & Johnson
Johnson & Johnson said findings from its late-stage clinical trial shows its COVID-19 vaccine completely protects against coronavirus-related hospitalization and death a month after vaccination.
Phase 3 trial data released Friday showed Johnson & Johnson's single-dose vaccine is 66% effective at preventing moderate to severe illness and 85% protective against the most serious symptoms.
There was some variation in the areas included in the trial, which included the U.S., South Africa and several Latin American countries. Findings showed the vaccine worked better in the U.S. – 72% effective against moderate to severe COVID-19 – compared to 57% in South Africa, where it was up against a more contagious, mutated virus.
Johnson & Johnson's chief scientific officer Paul Stoffels said the "topline results" represent "a promising moment" in the ongoing battle to contain the virus.
"The potential to significantly reduce the burden of severe disease, by providing an effective and well-tolerated vaccine with just one immunization is a critical component of the global health response," he said.
The Johnson & Johnson vaccine, health experts have said, could help speed up the country's efforts to end the pandemic. Besides only requiring one dose, Johnson & Johnson's shot does not need to be stored at sub-zero temperatures in special freezers.
Stoffels said, "A one-shot vaccine is considered by the World Health Organization to be the best option in pandemic settings, enhancing access, distribution and compliance."
Besides potentially protecting "hundreds of millions of people from serious and fatal outcomes of COVID-19," Stoffels said the vaccine "also offers the hope of helping ease the huge burden placed on healthcare systems and communities."
Researchers also found the shot's effectiveness increased over time, with none of the trial participants reporting severe disease more than 49 days after vaccination. The company said its vaccine was safe and well-tolerated, with just 9% of the 44,000 participants reporting a fever after and no serious allergic reactions.
The two other vaccines currently authorized for emergency use – a two-dose shot from Moderna and Pfizer-BioNTech – are more than 94% effective after the second dose.
During an interview with The Associated Press, Dr. Mathai Mammen, global research chief for Johnson & Johnson's Janssen Pharmaceutical unit, said direct comparisons are difficult because the Pfizer and Moderna vaccines were not tested when the outbreak was so severe.
Johnson & Johnson plans to file for an emergency use authorization in the U.S. early next month, with product ready to ship immediately if the U.S. Food & Drug Administration gives the green light. By June, it expects to supply 100 million doses to the U.S.
Full trial results will be made publicly available in mid-to-late February, when the FDA evaluates the findings.
_____
Source: Equities News