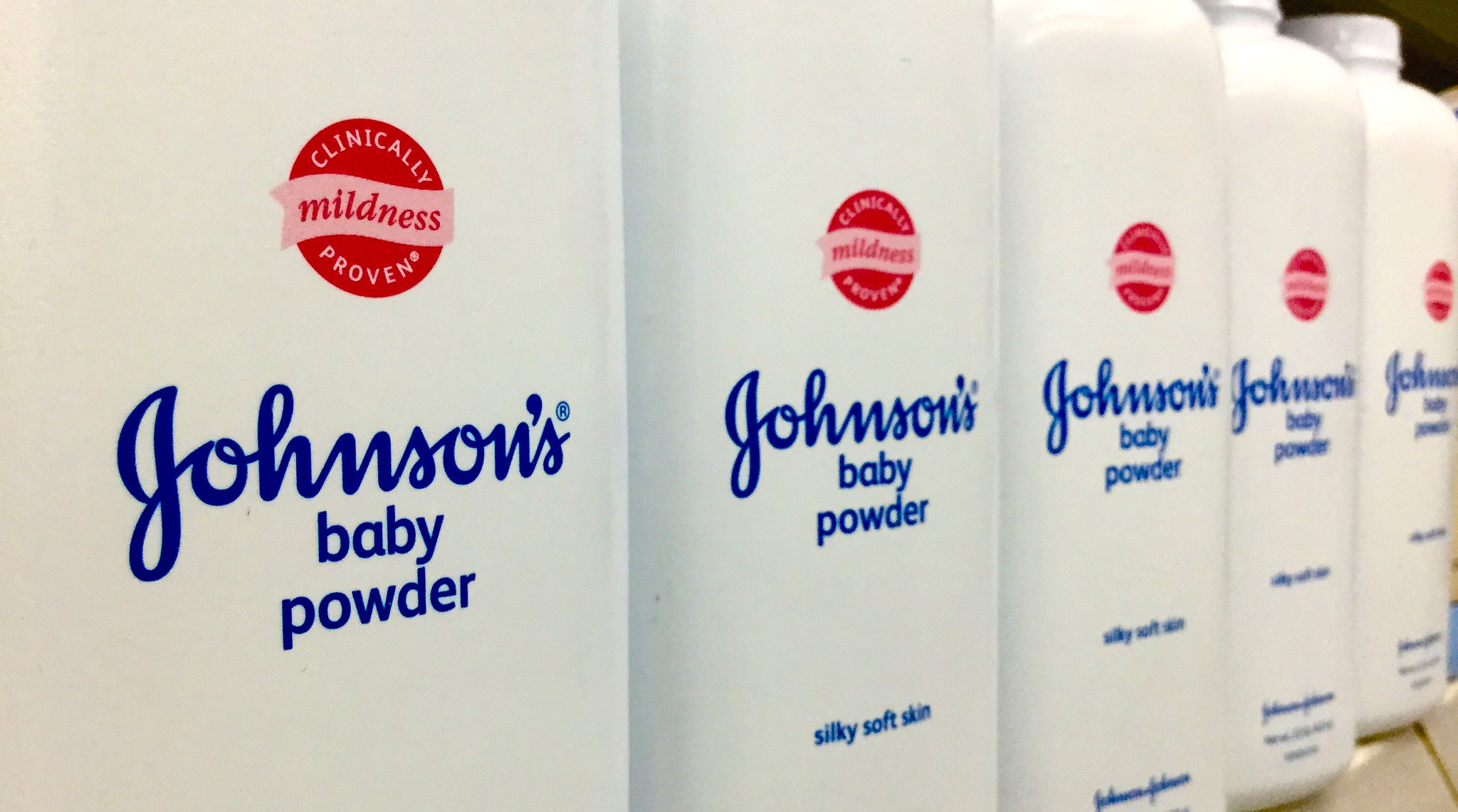 Image source: Mike Mozart, CC BY 2.0, Flickr
Johnson & Johnson has earmarked $3.9 billion to help cover the cost of thousands of lawsuits it faces over accusations that its baby powder was laced with cancer-causing asbestos.
The New Jersey-based pharmaceutical giant revealed its litigation expenses for 2020 in its annual Form 10-K filing on Monday, saying the funding was "primarily associated with talc-related reserves and certain settlements."
According to the filing, 25,000 plaintiffs have sued J&J, many of whom claim they got cancer after using the company's talc-based baby powder. The figure for legal costs revealed Monday, Reuters noted, is nearly double the $2.1 billion the drugmaker previously said it would set aside in November for talc verdicts.
J&J came under fire following separate investigations by Reuters and The New York Times in 2018 that found the company knew for decades that small amounts of asbestos – a toxic substance that can cause cancer if inhaled – were mixed in with the talc.
J&J has denied allegations that the powder is responsible for health problems.
It is currently appealing to the US Supreme Court a $2.1 billion award given to nearly two dozen women in Missouri who said their ovarian cancer was linked to the company's product. In its regulatory filing, J&J said it "continues to believe that it has strong legal grounds for the appeal of this verdict, as well as other verdicts that it has appealed."
A New York state judge ordered J&J to pay $120 million in November 2020 to a Brooklyn woman who got cancer that she blamed on asbestos exposure from using baby powder.
In May 2020, J&J announced it was pulling its talc baby powder off store shelves in North America, attributing the decision to shifting consumer habits, as well as "misinformation" regarding the product's safety and "a constant barrage of litigation advertising."
The company still sells its cornstarch-based baby powder in the US and Canada and sells both its talc and cornstarch-based products in other markets around the world.
_____
Source: Equities News