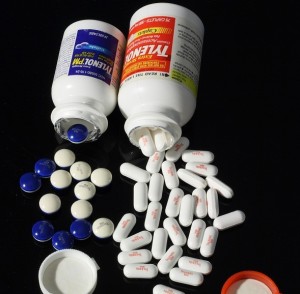 Diversified healthcare company Johnson & Johnson (JNJ) topped Wall Street predictions by reporting revenue of $17.1 billion in the third quarter, a rise of 6.5 percent from the 2011 quarter's revenue, and ahead of analyst expectations of $16.97 billion. If not for unfavorable exchange rates with the strong U.S. dollar, which hurts overseas revenues, the revenue rise would have been nearly 11 percent.
J&J's $19.7 billion acquisition of surgical trauma and orthopedic implant maker Synthes Inc. in June reaped rewards already; giving sales a 5.8 percent lift. Synthes joined the company's medical devices and diagnostic equipment arm, helping boost sales for the quarter by 12.5 percent to $7.07 billion.
---
---
During the latest quarter, J&J earned $3.0 billion, or $1.05 per share, a decrease from $3.2 billion, or $1.15 per share, in the year prior quarter. Excluding special items related to research, acquisitions and litigation, however, the maker of Tylenol, baby shampoo and prescription drugs earned $1.25 per share, topping analyst predictions of $1.21 per share.
Assisting in the growth were strong sales reported from recently-launched products, including,
"Our third-quarter results reflected continued sales momentum driven by strong growth of key products, successful product launches and the addition of Synthes to our family of companies," said Alex Gorsky, Chief Executive Officer at J&J.
Looking forward, New Brunswick, New Jersey-based Johnson & Johnson said that it expects adjusted 2012 earnings to fall between $5.05 and $5.10 per share, in line with analyst's expectations of $5.08 per share.
Shares of JNJ closed trading on Monday at $68.60 and opened trading modestly ahead by about one percent today.
DISCLOSURE: The views and opinions expressed in this article are those of the authors, and do not represent the views of equities.com. Readers should not consider statements made by the author as formal recommendations and should consult their financial advisor before making any investment decisions. To read our full disclosure, please go to: http://www.equities.com/disclaimer