223,000 new hires were added to employers payrolls in May, significantly outpacing the five year average of 209,000. The labor force has increased to 148.6 million workers up from 147.3 million, a net gain of 1.7 million jobs the past year. Since the recession nadir, the unemployment rate has fallen from 10.0% to 3.8%, and 18.9 million jobs have been created significantly bolstering the U.S. economy, and the world over. Another bright spot, wage growth perked up by 0.2 percent for the month, and average weekly earnings are up 3.0 percent from a year ago, this trend coincides with the BEA's Personal Income and Outlays release May 31st. From the looks of things, the economy appears to be moving along nicely.
So, which industries are doing all the hiring and whose paying the workers the most? Education and health services rank number one and comprise 15.9% of total employment. This super-sector added 441,000 net new employees in the past 12 months. Federal, state, and local government rank second at 15.0% of employment, yet the government has lagged in hiring adding a scant 21,000 new workers during this time frame. Business and professional services increased their payrolls by 483,000 leading the nation in job growth year-over-year. The chart illustrates total employment by industry.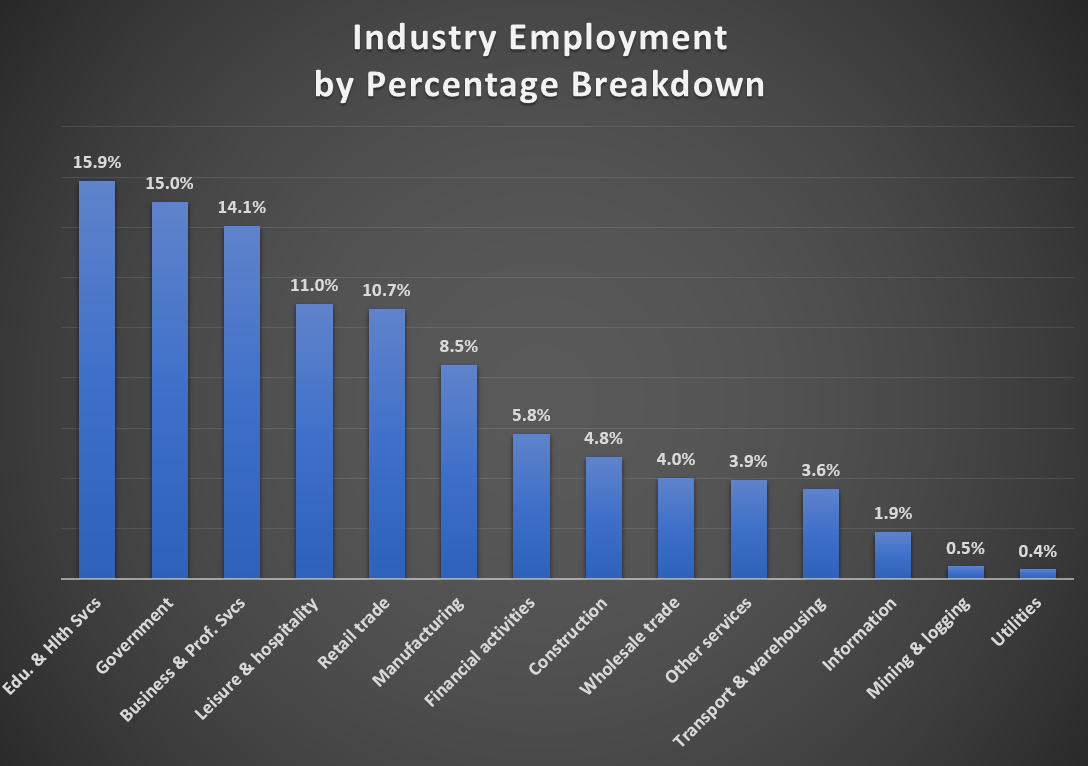 So, which of these industries pays the most, i.e., show me the money! As noted in the previous chart, the utility sector employs less than a half-percent of all workers (554,400) but leads the nation in average weekly pay at $1,690 or $87,800 per year. By comparison, the total compensation of all private workers including benefits averaged $33.72 per hour. However, for enterprising individuals searching for the highest paying sector of all, working for the government may be the answer considering the average hourly compensation of its workforce earns a whopping $49.19 per hour, about $102,315 annually.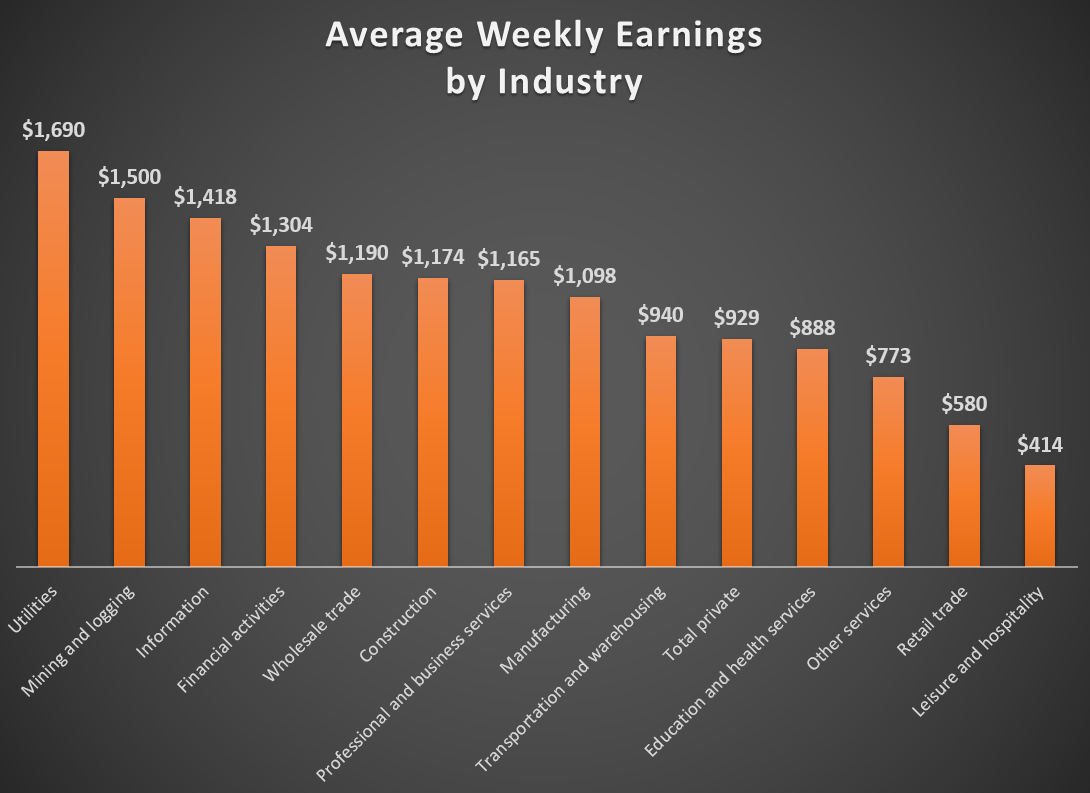 Author of Financial Fitness: The Journey from Wall Street to Badwater 135
IMPORTANT DISCLAIMER: The opinions made herein are for informational purposes and are not recommendations to any person to buy or sell any securities. The information is deemed to be reliable but its accuracy and completeness are not guaranteed. 1st Discount Brokerage does not accept any liability for the use of this column. Readers of this column who buy or sell securities based on the information in this column are solely responsible for their actions. Investors/traders are advised to satisfy themselves before making any investment. Nothing published on this site/ article should be considered as an investment advice. It's not an offer to buy or sell any security. Readers are solely responsible for their profits or losses.