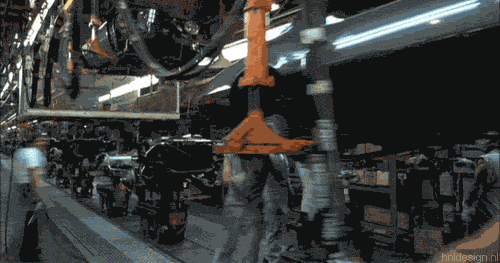 The construction and manufacturing industries added 61,000 and 31,000 new jobs respectively in February, and 254,000 and 224,000 over the past 12 months; both figures are at ten-year highs. This picture is a vast improvement from what has been a deteriorating story. Who would have believed that manufacturing would be making a comeback and construction hiring would be at such levels nine years into this expansion? Job growth is essential for the "American Dream" to become a reality today and for future generations to come. Trust that the economy will continue its march forward is vital for Americans to believe they have a chance to better themselves and raise their standards of living.
Currently, there are 148.2 million workers in the United States; 85% of all workers employed in the private sector provide goods and services. The remaining 15% have jobs in the public sector working for the local, state, or federal government. Over the past 12 months, there have been 2.28 million new jobs created: 2.23 million in the private sector and 49 thousand in government. Per capita GDP in the U.S. is $52,834; this figure is calculated by dividing total Gross Domestic Product (GDP) by the total population. Here are the numbers: 2.28 million workers at $52 thousand a year in output increases GDP by $120.5 billion. That's a large sum of production that percolates through the economy.
So, what jobs are being generated today, and which workers are being hired to fill these positions? In the table below I provide further details to address these questions. Education and health services and professional and business services are our country's most significant employment segments, followed by leisure, retail, manufacturing, and financial services.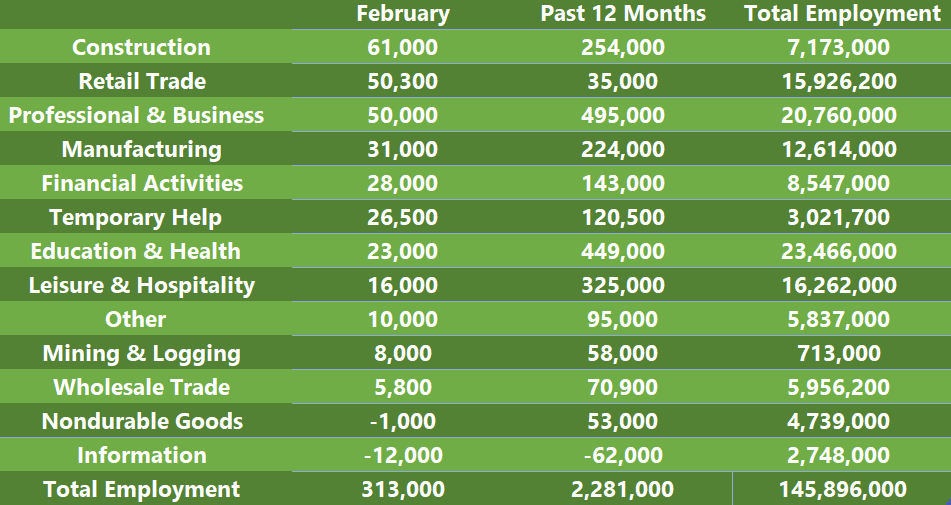 William "Chip" Corley is a professional Money Manager with 1DB.com. He is the author of Financial Fitness: The Journey from Wall Street to Badwater 135. amzn.to/2wVSZcX