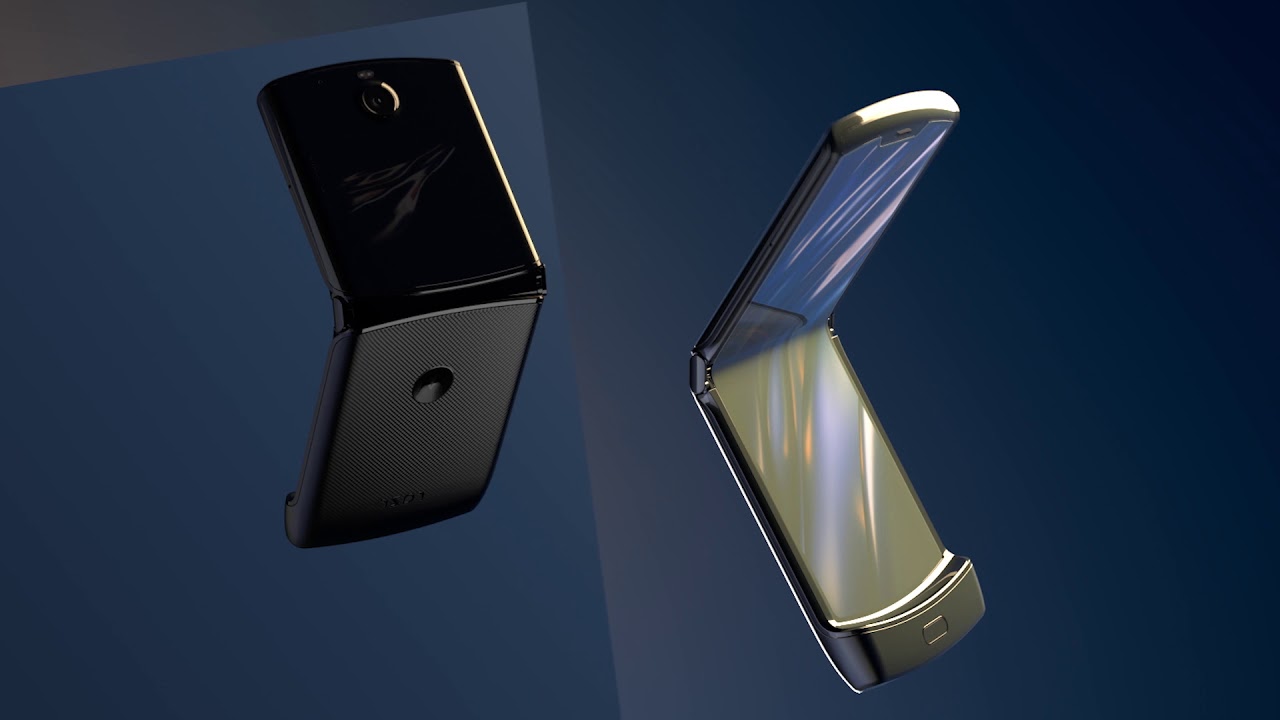 Image: Motorola
The new Motorola Razr finally had its coming out party and, like I suspected, the people who were there loved the trip down memory lane. The real question is, will the new Razr be successful long-term in the marketplace, going forward against iPhone and Androids? Let's take a closer look at this new smartphone.
Motorola was king of the hill for decades in the early years of wireless. In fact, they were so good they became full of themselves, thinking they could do nothing wrong. They weren't worried about losing market share. After all, they were the King, or so they thought. As it turns out, they were wrong.
When the first iPhone and Android came onto the scene, it sent Motorola to the bottom of the list along with other leaders like Blackberry, Nokia and Palm.
First thoughts on new Lenovo Motorola Razr
Motorola fell to pieces and the Motorola Mobility segment was then acquired by Google. That was a sad time in their history. Next, five years ago the company was acquired by the Chinese multinational Lenovo, which is where it is today. I am sure Lenovo is hoping this will be a big success story starting a new wave of growth. Their investors are as well.
It could happen, if they do everything right. We'll see if they do. I frankly have higher hopes with it being a Lenovo. Hopefully, Motorola has learned it isn't Superman after all.
Android and iPhone have been at the top of the list for more than a decade. Every once in a while, a solid new smartphone is born, but never moves the needle much.
Every once in a while, one of yesterday's popular devices is re-introduced, like the Nokia 3310 a few years ago. They are loved by the marketplace for a moment, then they fade away.
Will new Motorola Razr be long-term success for Lenovo?
So, will the new Razr make it or will it be popular for the short term then fade away? That is one big question we are all asking.
The traditional smartphones like Android and iPhone have delighted the user base for years. However, not everyone wants what they deliver. These are larger and heavier smartphones.
This is fine for those who want a large screen. After all, that's what this whole foldable screen smartphone is all about. Increasing the size of the traditional device. However, many users want smaller and lighter.
Razr folding screen makes smartphone smaller, not larger
The Razr is going in the other direction. It is a foldable screen smartphone, but Motorola is using the fold to make the device smaller. That's right. It can fit in your pocket or purse once again. Just like the good old days. Except this time the device is thicker and heavier.
I believe there is a market for users who prefer a smaller device. The next question is, can Motorola capture that slice of the market? It depends on marketing, pricing, quality, reliability and more.
The Razr opens up to a regular smartphone screen. This time there are no keys. It's all on the screen, the same as the iPhone and Android. It's just smaller.
However, while it is smaller than the competition and fits in the pocket once again, it is wider, thicker and heavier than the old Razr.
Razr: Flip-phone to foldable screen smartphone
The Razr is offered by Verizon Wireless only at this stage. The cost is a hefty $1,500.
The camera does not seem to be as advanced as those from competitors like Android or iPhone. Motorola chose the Qualcomm Snapdragon 710 processor, so it would not quickly drain the battery. The battery is not very strong or long lasting. This first version is not a 5G device. It's not waterproof.
So, while this new Razr looks sexy and brings back fond memories, there are plenty of drawbacks. That may not matter to previous Razr users who want something smaller and nostalgic. The real question is the size of the market they will attract.
Remember, this is a foldable screen smartphone, but this time the fold makes it smaller, not larger. Will this folding screen device hold up? We'll have to see. After all, we remember the Samsung Galaxy Fold screen problems.
When I get my hands on a Razr, I'll have a better idea how useful this golden oldie will be in today's rip-roaring world. They say it can be ordered December 26 and delivered after January 9. I'm hoping for the best. If the Motorola Razr is a long-term success, it will not only be good news for Lenovo, but will open the doors for new competitors in the smartphone race. I'll let you know as I learn more.
Jeff Kagan is an Equities.com columnist. Kagan is a Wireless Analyst, Telecom Analyst, IoT Analyst, Industry Analyst, Influencer, speaker and consultant. He follows wireless, wire line, telecom, Internet, pay TV, cable TV, IPTV, Cloud, Mobile Pay and communications technology. Email him at [email protected] His web site is www.jeffKAGAN.com. Follow him on Twitter @jeffkagan.
_____
Equities Contributor: Jeff Kagan
Source: Equities News