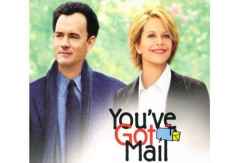 Now that all the media frenzy is dying down a bit, you may be asking yourself, "Why would Verizon (VZ) want to acquire AOL (AOL)? Isn't AOL a name from yesteryear? What value could they have for Verizon going forward? The answer is, it's all about keeping the Verizon stock price strong...and growing.
The reason for this acquisition has little to do with the AOL of yesterday. Think tomorrow - Verizon is interested in acquiring assets that can help them continue to grow and stay strong to their investors. It's as simple and as complicated as that.
A large part of the AOL appeal may be their Ad Tech business. AOL has spent plenty of time and energy developing this new area of business.
Companies like Verizon, AT&T (T) and CenturyLink (CTL) are the nation's three largest local phone companies. They are what's left of the seven baby bells after a wave of mergers over the last decade or two.
The baby bells continued to grow through the 1990's, but around 2000 they crested, and local lines have been falling ever since.
This was the moment that separated the growing baby bells from those who struggle. Companies like Verizon and AT&T have continued to change and grow, while CenturyLink has taken a much slower path.
Think back to the late 1990s - the baby bells were local phone companies, offering local phone lines to business and consumers. They got into long distance, but competitors started to move into phone service as well, like the VoIP services and wireless.
AT&T and Verizon made the right moves. They saw the threat. They evolved. They grew. They became bigger and stronger over the next decade. They moved into wireless, Internet, television and other services. Sure traditional telephone lines continue to shrink, but they grew in the other areas.
That's why AT&T and Verizon shareholders are very happy with their growth curve. They may have started out the same as CenturyLink, but today they are on two different paths.
CenturyLink was not as aggressive as AT&T and Verizon. CenturyLink is not into wireless, and their television is not as aggressive on the growth track either.
This is why Verizon is interested in AOL. It's the same reason AT&T is interested in DirecTV (DTV), Mexico and assorted other opportunities. In fact, AT&T has been the most aggressive at growth in these new areas. That's why Verizon is heading down this same path, although more slowly. They don't want to fall behind.
Who knows whether all these new areas will succeed? However, that's why companies continue to acquire several different companies in several different spaces. It's like throwing mud against the wall. Some of it will stick, and the rest will fall away. Those that stick will grow and continue to build their future.
It's a simple concept, but this path has been successful decade after decade...and it will continue to be successful.
The bottom line is that both AT&T and Verizon are interested in offering new services and increasing their income to keep their share price high and their shareholders happy. That's why Verizon is interested in AOL and their Ad Tech and other areas of success.
It's really as simple as that. So congratulations Verizon…Screeech…You've Got Mail!
Equities.com columnist Jeff Kagan is a Wireless Analyst, Telecom Analyst, Industry Analyst and consultant. He shares thoughts on the changing industry, which he's been following for 25 years. He follows what's hot, what's not, why and what's coming next. Email him at jeff@jeffKAGAN.com
DISCLOSURE: The views and opinions expressed in this article are those of the authors, and do not represent the views of equities.com. Readers should not consider statements made by the author as formal recommendations and should consult their financial advisor before making any investment decisions. To read our full disclosure, please go to: http://www.equities.com/disclaimer