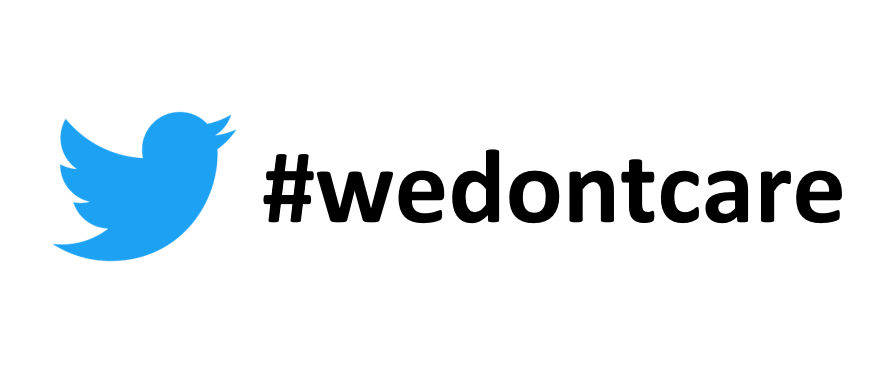 Over time, I have grown to like Twitter. That does not mean they are perfect. They have grown into an important communications tool for individuals, companies and brands. They also face challenges like fraudulent users, aggressive followers, political preferences and more. They always tweak things to get better. However, while this tweaking may help Twitter, much of what they are doing hurts users who depend on them for their livelihood.
Twitter should continue to improve but should also pay more attention to not harming their users. Today, they simply do not seem to care about protecting the user.
Many people have grown to depend on Twitter. They use it to build their business and reach the marketplace. In fact, many have grown to depend on being able to use these social media services to reach the marketplace and run their business so they can earn income and pay their bills.
Twitter is not just a social network any longer. Today, it is a key part of countless businesses, whether it is a large or small. So, when they screw something up, they hurt many users. This is not only a mistake but should not ever happen again. But it does.
Users should be top of mind and should be protected. However, this does not seem to be on the list of important items of whichTwitter stays aware.
Granted, we all like improvement in the way these services work and we all love protection from bad guys and trouble makers. However, when Twitter becomes too aggressive at controlling problems, they hurt users who depend on them.
Influencers hurt by Twitter too aggressively taking them down
Let me give you an example of how Twitter, in an effort to improve their service, also harms real, honest, trustworthy users who depend on this service.
One person I know has hundreds of thousands of followers. He is a powerful influencer. He needs Twitter. He depends on it to be able to build his business. He is honest and should never have experienced any problems.
Then Twitter shut off his account. Poof, it suddenly disappeared. In this case they said it was because he posted copyrighted material. If he did, he didn't realize it. He just Tweets and re-Tweets all day, every day. There was no way for him to know if anything he posted was copyright protected.
He had to hire a lawyer and spend time and money just to get Twitter to pay attention to the damage they caused him. While today he is up and running again, this is just one of the ways users can get nailed for doing something they have no way of knowing is wrong.
Twitter now limits accounts you can follow to 400 per day
Another problem is Twitter reduced the amount of accounts you can follow to 400 per day. It used to be closer to 1,000 per day before they stopped you. In fact, it used to be even more. This impacts people who are trying to build their list of followers in order to grow their business as quickly as they can.
I understand they need to stay ahead of the bad guys that use their service, but they also need to be careful not to hurt their honest users who depend on them.
The problem is Twitter has the power to stop anyone's account at any time for any reason and there is no recourse. No warning. No way to protect yourself. No way to know what is right and what is wrong so you can stay on the right side of their rules.
Solution to growing Twitter influencer problem
Since Twitter has become so important to business users, they should spend time educating the marketplace on the best ways to grow your follower list, quickly, without breaking their rules.
The problem is honest users don't know where the explosives are buried as they carefully tread through the universe of Twitter every day. Then boom! They are suddenly off Twitter.
Today it seems they simply do not seem to care about the user experience of people who depend on their service to run their businesses. They only care about things from their own perspective.
The solution is easy and clear as a bell to me. Twitter should teach users what to do and what not to do in order to stay on the right side of the line. If they do this, then their users can do business without fearing their account will be ripped out from under them.
Jack Dorsey should focus on the user, not just on Twitter
The problem is, Twitter seems to be focused on improving the service from their point of view, without concern about their user's perspective. Everything they do impacts their users who depend on their access to the service to build their business and put food on their table, make their mortgage and car payments.
This problem can pinch a larger company, but it can kill an individual or small business that depends on this service.
I like Twitter and hope CEO Jack Dorsey and their senior executives will take this plea for fairness to heart and pay attention to the user experience and needs, and not just their own. After all, if they continue to head down this path of hurting users, it will not be good for their growth going forward. Especially if competitors enter the space and do it better.
Readers share your secrets on how to successfully build your Twitter follower list. And while we are at it, include your secrets for LinkedIn, Facebook and other social network sites as well.
Jeff Kagan is an Equities.com columnist. Kagan is a Wireless Analyst, Telecom Analyst, Industry Analyst, Influencer, speaker and consultant. He follows wireless, wire line, telecom, Internet, pay TV, cable TV, IPTV, Cloud, Mobile Pay and communications technology. Email him at [email protected]. His web site is www.jeffKAGAN.com. Follow him on Twitter @jeffkagan.