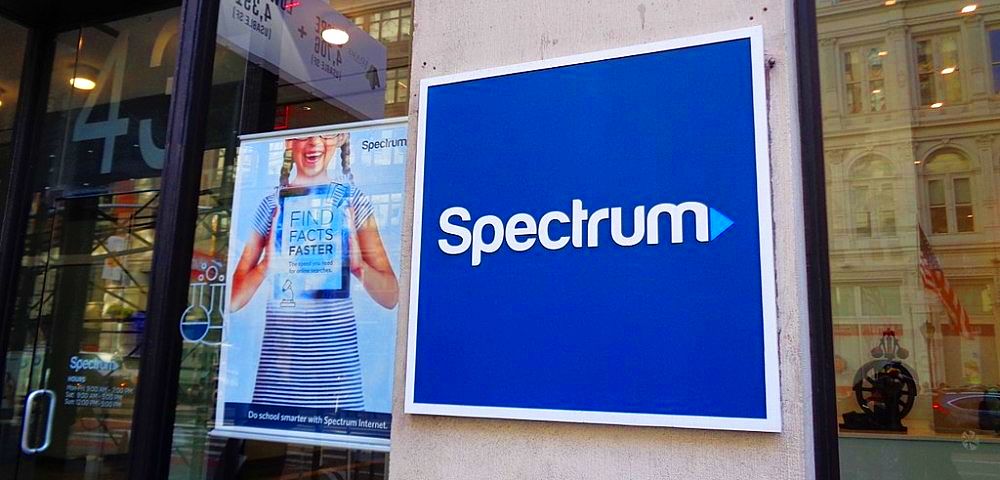 It's nearing the end of the summer as the sun rises over the Atlantic Ocean. It's a beautiful morning, except for one thing. Once again, my Charter Spectrum CHTR cable TV is not turning on. This is so common since they moved from analog to digital that what I really want to do on this gorgeous seaside morning is throw my coffee cup right through the TV screen!
We live in Atlanta and have a getaway place here on the beach. That gives me the unique opportunity to use and compare both Comcast Xfinity in Atlanta and Charter Spectrum here at the beach. Years ago, they were both using analog cable TV signal. It was a more basic pay TV service, but it was easy to use, and it generally worked. Few complaints.
Then the cable TV industry started their changeover from analog to digital. It started with Comcast CMCSA. When they delivered digital to your area, they turned off the analog service, so the customer had no choice. It had problems in the early days, but over time things got better. Today it works well, and their remote control is simple to understand and easy to use.
Charter Spectrum Customer's Needs to Vent
As an industry analyst, the last thing I want to do is scold an industry player. I want them all to win. All to provide excellent quality and reliability at an affordable price. However, as an aggravated customer, I am fuming and need to vent.
Charter Spectrum seems to have loads of problems. My beach service was with Time Warner Cable for many years, until it was acquired by Charter. Digital service was introduced a few years ago.
I was very unhappy with the initial digital performance, so because they didn't turn off their analog signal, I simply took out the digital service and went back to analog to give them some time to figure things out and make it better for the user. Fortunately, they let the customer go back to analog for a while. So, I was happy again for a few more years.
Then over the last few months Spectrum forced their customers to go digital. That's when everything that could go wrong with their cable TV, did. Customers I speak with all around this island are very unhappy with Charter Spectrum, both for consumer and business services.
If Charter Spectrum was not ready to go digital, they should let the customer stay analog until they are ready. However, they seem to be more interested in increased sales than customer satisfaction.
Three Examples of Bad Charter Spectrum Cable TV Service

First, when you turn the TV on, too often it takes ten to fifteen minutes before the picture comes on the screen. First it updates, then it says something like, "just a minute" and on and on and on. Finally, after an agonizing long wait, the TV comes on, but you are so aggravated, who wants to watch it any longer?
Second, their remote control is another big issue. It has so many teeny tiny buttons with teeny tiny words describing each. It's impossible to read, impossible to remember and too difficult to use. Compare this to the Comcast remote control, a small device with a few buttons. Much easier.
Plus, the common buttons should be larger and easy to see and use. They aren't. Common buttons are mixed in with so many others you can't count them all.
Plus, the remote control is designed poorly. It's too large and too awkward to hold and to use. It should be smaller, fit in the hand correctly and be easy to use with one hand. This poor choice of remote controller leaves you wondering what they were thinking.
Third, the Internet service, while being slower than their telephone company competition, no longer provides consistent service. Every time I log on to get my email, instead of downloading all the messages, it stops after ten or twenty.
I then have to close my email and reopen it and try once again. Once again, I get a few, then it stops. I have to go through this process over and over again, every stinking time I check email.
Why Is Charter Spectrum So Broken?

There are still quite a few problems with this service. So why is Charter Spectrum so broken? Why is their quality and reliability and ease of use seem to be falling apart and getting worse, not better?
While watching TV, Charter Spectrum runs advertising that says they understand the problems of the past and they will be better going forward. However, the customer experience does not match their advertising. Problems seem worse than ever with their new digital service.
When Time Warner operated the cable TV on the island, it was analog, but it worked. Since Charter Spectrum stepped in, they are now digital and can't seem to get it right.
I have talked with everyone I see on the island, and all have the same complaints.
In the increasingly competitive space, if Charter Spectrum cable TV and Spectrum Mobile expect to do well going forward, they had better straighten up their act and improve. If not, there are more competitive options coming along all the time.
It's becoming very easy to completely bypass one company for another.
Wireless 5G Will Let Competitors Challenge Charter Spectrum in Pay TV

Today, customers can get pay TV, Internet and wireless phone service from a growing variety of competitors like the local telephone company, other wireless carriers, other pay TV competitors that bring service over the Internet and so much more.
And more competitors are moving in all the time. In fact, after AT&T T acquired DirecTV, they created DirecTV NOW and mobile TV and are now leading the pay TV space. Also expect more competition when 5G comes to the wireless industry. Every wireless carrier and others using wireless will compete with traditional cable TV.
This is the big threat to every cable television company. That's why cable TV providers must get better or they will ultimately lose. Comcast CMCSA is getting better. So why isn't Charter?
Charter seems to focus more on the investor than on the customer. While this is good for the investor in the short term and bad for the customer, with increased competition rolling in quickly and strongly, it will ultimately impact every part of their business. This needs to be addressed.
This is the challenge Spectrum faces today. I know they can do better because Comcast is doing so. As an industry analyst, I want them to succeed. As a customer, I want to pull my hair out!
The only question is, will they improve? Their future growth depends on getting better all the time. I hope they can do this. This is their biggest challenge.
Jeff Kagan is an Equities.com columnist. Kagan is a Wireless Analyst, Telecom Analyst, Industry Analyst, speaker and consultant. He follows wireless, wire line, telecom, Internet, cable TV, IPTV, Cloud, Mobile Pay, FinTech and communications technology. Email him at [email protected]. His web site is www.jeffKAGAN.com. Follow him on Twitter @jeffkagan.