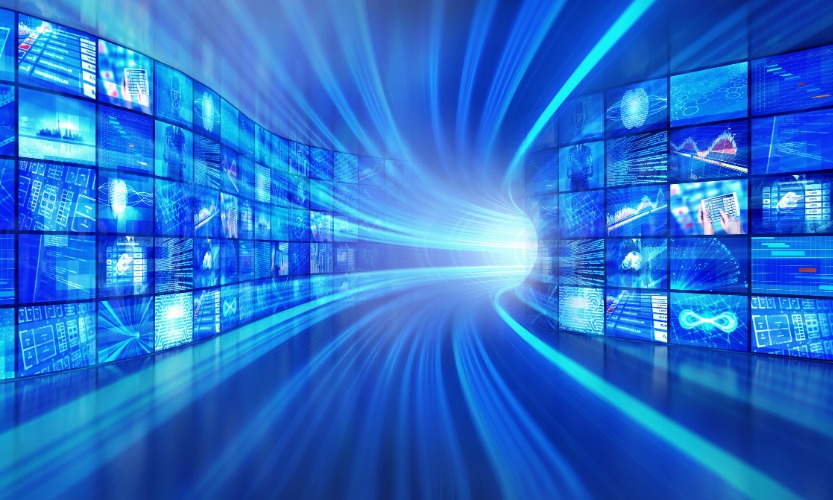 Image: iStock.com/Maxiphoto
Finally, the AT&T T acquisition of Time Warner was just given the final OK by the U.S. Appeals court. What happens next? Now the transformation can begin. Well, actually, it has already begun, hasn't it? Let's take a closer look at what changes we can expect both from AT&T, DirecTV NOW, WarnerMedia and the entire pay TV, Internet and wireless industries, going forward.
The good news is now AT&T can do its part at remaking the entire pay TV and entertainment space. Now the company can focus on the next generation of change and growth.
Two questions. Why there was so much push-back? And why is this merger so important for AT&T?
AT&T Time Warner merger represents change in entire industry
This transformational merger is not just an AT&T move. Rather, it's the direction the entire industry is heading in. This is the same path other major competitors like Comcast CMCSA and Verizon VZ have been on as well.
Yesterday, different sectors like telephone, pay TV, wireless and Internet were completely separate. Then as these sectors started to converge, new competitive battles started brewing.
Today, we see services from different sectors coming together and being offered by single companies. These are newly expanded providers of a variety of different services. Now these providers are expanding into content as well.
And companies who didn't compete in the past, are competing going forward. It's that simple.
Comcast acquired NBC Universal. Verizon acquired AOL and Yahoo
Comcast acquired NBC Universal. That set a new chain of events in progress. Verizon acquired Yahoo and AOL.
Plus, new competitors like Netflix NFLX are rapidly growing and challenging the entire pay TV and entertainment industry model as well. Plus, there are countless other budding examples like Disney DIS, Amazon TV AMZN, Facebook TV FB, YouTube TV GOOGL, Hulu and many others.
Everything in the new pay TV, entertainment, wireless and Internet space is continually changing. That means every competitor must change as well to remain competitive and successful.
That's why AT&T acquired DirecTV NOW, created wireless pay TV, then acquired WarnerMedia, the content portion. They are already competing with others. And all these companies are changing and reshaping the entire pay TV, entertainment, Internet, telephone and wireless world.
The reason AT&T acquired Time Warner
That's why AT&T acquired Time Warner. Next, they changed the brand name to WarnerMedia. They needed to do something big. Something transformative. Something like other competitors are doing.
AT&T is a leader today and they wanted to remain a leader going forward. If competitors are expanding, so must AT&T.
They wanted to remain competitive and to grow, as the marketplace changed and grew. They wanted to maintain their customer base and evolve to the next level along with their competitors.
They wanted something that would allow them to transform themselves and grow with this new industry model. That's why they acquired DirecTV and created DirecTV NOW. That's why they created wireless pay TV using the AT&T Mobility network. And that's why they needed to get content as well.
We should be encouraging this kind of innovation, change and growth from all competitors. This is the next-generation of communications and entertainment company. And there will be many of them.
In fact, with this merger being approved, I now see other similar mergers coming as well. The US government should not stand in the way. They should encourage change.
After all, would we have wanted the US government to block the new automobile industry because it would interfere with the horse and buggy industry? Or the wireless industry because it would leave traditional telephone behind? Of course not.
Comcast and AT&T DirecTV NOW are two largest pay TV providers in USA
Yes, the world is changing. Leaders in pay TV or cable TV used to be Comcast, Time Warner, Charter CHTR, Altice ATUS and others.
Today, the top two pay TV providers are Comcast and AT&T DirecTV NOW. Imagine that. That's an incredible change that has taken place over just the last several years.
That change, however, is just one step in a multi-step process.
Comcast acquired content with their NBC Universal acquisition several years ago. That's what AT&T needed for the same kind of growth opportunity.
It is not fair to competitors if they are blocked. Plus, only one competitor sets up a monopolistic environment, which is not good for anyone.
AT&T wants to grow alongside other giants like Comcast, Verizon, Netflix NFLX and so many others. Sure, they are a leader in wireless, but wireless alone is no longer enough. Not enough to keep investors happy. Not enough to keep the entire company growing.
That's why this merger with Time Warner makes complete sense. If the US government was going to deny AT&T's ability to grow by denying this merger, then, to be fair, they should also un-do the merger between Comcast and NBC Universal, Verizon Yahoo and Verizon AOL, and others. That would be the only fair thing to do.
AT&T has already begun the expansion and transformation of WarnerMedia, just like they did with DirecTV several years ago. Expect growth and innovation. Expect competitive pressure to be increased in the entire space. That's all good for investors, workers, customers and even competitors. It will increase the value and usability of the entire industry.
Jeff Kagan is an Equities.com columnist. Kagan is a Wireless Analyst, Telecom Analyst, Industry Analyst, speaker and consultant. He follows wireless, wire line, telecom, Internet, cable TV, IPTV, Cloud, Mobile Pay, FinTech and communications technology. Email him at [email protected]. His web site is www.jeffKAGAN.com. Follow him on Twitter @jeffkagan.