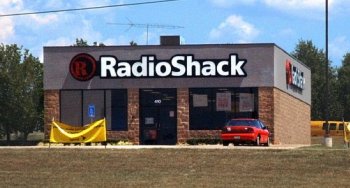 Sprint (S) seems to be in the process of reinventing itself. In fact, their latest deal to acquire 1,750 RadioShack Corporation (RSH) retail stores is just the latest example. So let's pull the camera back and take a longer-term, historical perspective on Sprint. We'll take a look at where Sprint came from, where they are today, and where they appear to be heading tomorrow.
The Sprint of Yesterday
Over the last decade, Sprint has struggled. They said goodbye to their long time CEO, and brought in another who then acquired Nextel. Unfortunately, Nextel was an analog network in an increasingly digital world. As the industry headed down the smartphone path, this deal no longer made sense. Now, Sprint was in worse shape.
Then, several years ago Sprint hired CEO Dan Hesse, who saved and stabilized the company. This was a major accomplishment. Growth, however, was still slow and finances were tight.
The Sprint of Today
A year and a half ago Masayoshi Son CEO of Softbank Corp (SFTBF) stepped in and acquired the majority of Sprint. Working with Hesse, they tried to acquire T-Mobile USA (TMUS) .
When the acquisition of T-Mobile failed, Masayoshi Son started a rapid transformation of the company. Fortunately, the deep pockets of Son may be just what Sprint needs for a rapid recovery.
He said goodbye to Hesse and brought in new CEO Marcelo Claure last summer. Claure has been making some significant changes and product introductions in the last several months, as he is getting familiar with the intricacies of the wireless industry.
Then, a couple months ago, Claure hired Doug Michelman as Senior VP of Corporate Communications. Michelman came from Visa Inc. (V) .
The Sprint of Tomorrow
So as you can see, Sprint is in the early stages of what appears to be a major reinvention of who they are in the marketplace, to customers, investors and partners.
They have spent the last few years investing in, improving and reinventing the network. They have started to introduce some very popular ideas like their current "Cut Your Bill In Half" campaign. I think we can expect to see many more of these kinds of offerings going forward. Stay tuned.
Sprint Increasing Retail Stores
Now to the RadioShack stores. Retail is a key component for success going forward. We have seen AT&T Mobility redesigning their stores over the course of the last couple years. Apple Inc. (AAPL) started this push with a new idea for retail design and AT&T (T) seems to be taking that a step further.
New retail stores today are not regular stores with shelves and cash registers. Instead, they work to foster a warm and friendly environment. You sit down at a table with an advisor and have a conversation. You pay at that table on an Apple iPad and walk out satisfied. This is a new and successful retail strategy.
Retail is going to be increasingly important going forward. To save Sprint, several years ago they shut down so many retail stores. However, now that Sprint is being reinvented, they need to really strengthen their retail arm...because retail is key.
That's why their deal with RadioShack last week is so important. Sprint will get their hands on roughly 1,750 RadioShack locations to help them more than double their current retail locations, overnight.
What's Next for Sprint
This is a very important step in the Sprint recovery. However just acquiring locations is not enough. They need to update the stores for a modern sensibility, and the entire Sprint retail experience needs to be upgraded - just like at Apple and AT&T Mobility.
New thinking for a new opportunity in a new world of wireless. If Sprint can do this, I think the potential for a very good 2015 and beyond is there.
1,750 stores in prime locations will help Sprint quickly grow their branded distribution. These stores will only sell Sprint and Sprint-branded mobile devices and plans. This added to the indirect dealers and national retail chains are just what Sprint needs right now.
So this sad story at RadioShack is actually great news for Sprint. This will help Sprint quickly and cost effectively increase the number of company owned stores in their nationwide footprint. A key for success.
This is yet another piece of the puzzle in what appears to be a Sprint recovery. I think if you pull back the camera, you can start to see the progress that Sprint is making in their reinvention. It will be very interesting to watch this process continue throughout 2015 and beyond.
DISCLOSURE: The views and opinions expressed in this article are those of the authors, and do not represent the views of equities.com. Readers should not consider statements made by the author as formal recommendations and should consult their financial advisor before making any investment decisions. To read our full disclosure, please go to: http://www.equities.com/disclaimer